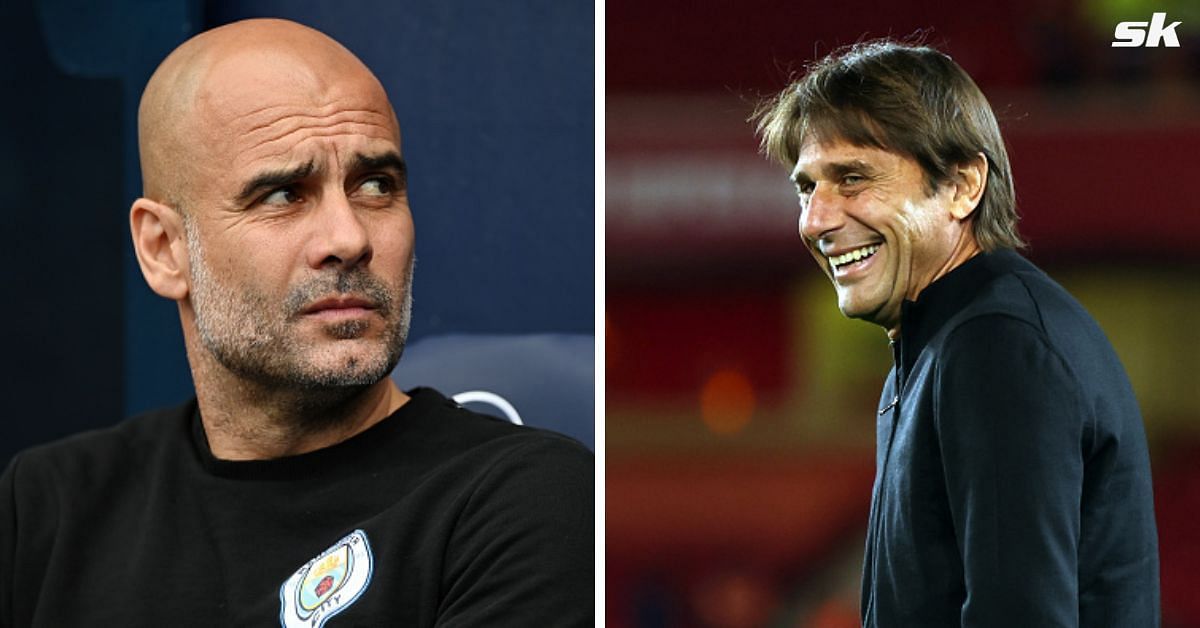 Antonio Conte recently took a cheeky dig at Manchester City boss Pep Guardiola involving Julia Roberts. Guardiola previously went on a bizarre rant, claiming that he would be a failure as City coach even if he wins the UEFA Champions League.
Guardiola's reasoning was that his favorite Hollywood actress Julia Roberts snubbed the opportunity to watch a City game during her visit to the UK in 2016. Roberts watched a match at Old Trafford instead.
Conte has now shared that Roberts watched one of Chelsea's games at Stamford when he was in charge of the Blues. The current Tottenham Hotspur manager said (via Mirror):
"Julia Roberts? She also came (to a match) when I was at Chelsea. She watched the game and then I had the possibility to show her into the dressing room. It's good that an important person like Julia Roberts likes football. I think it's important for football."
When asked whether Pep Guardiola was a failure at Manchester City, Conte said:
"It's normal for big coaches at important clubs to try to win every competition, and we know very well for Pep – one of the most important coaches in the world – the importance of winning the Champions League after seven years with Manchester City."
He also claimed that high expectations could cause a coach to think that he might be a failure. Conte said:
"During your career, sometimes failure is part of your job and it pushes you to become stronger and make yourself better. For the big coaches, the expectation is to lift a trophy. It's the same for me here, and if we don't lift a trophy the first responsibility falls on the coach. I know the expectations of myself are really high."
Pep Guardiola's Manchester City are set to return to action later tonight as they take on Burnley in the FA Cup. The clash will take place at the Etihad.
Former City defender Vincent Kompany is currently in charge of the Championship side. Kompany has done a phenomenal job implementing his style of play at the club.
City, meanwhile, enter the clash on the back of a thumping 7-0 win over RB Leipzig in the second leg of the UEFA Champions League round of 16.