Former Arsenal striker Alan Smith has claimed that Chelsea winger Mykhaylo Mudryk could have enjoyed a better start to his Premier League career with the Gunners.
Mudryk joined the Blues in the winter transfer window for a deal worth up to €100 million. Mikel Arteta's side were highly interested in signing the winger, who even shared complimentary posts of the manager on social media. However, the north London side could not agree to terms with Shakhtar Donetsk and the Blues swooped in for him.
Speaking to Sports Mole, Smith said:
"Mudryk is obviously a talent, but looking at him for Chelsea, I was thinking maybe he would have done better in an Arsenal side that's more settled and not as much competition for places."
He added:
"It's obviously a bit more turbulent at Chelsea at the moment, so whether the story would have been different at Arsenal we'll never know."
Mudryk has bagged just one assist in seven appearances for Graham Potter's side amidst heavy competition for starts.
Having failed to secure his transfer, the Gunners quickly pivoted to Brighton and Hove Albion's Leandro Trossard, signing him for £21 million. The Belgian has quickly become a valuable contributor to the side, bagging one goal and five assists in 11 appearances.
Smith had this to say about Trossard:
"He's certainly hit the ground running! I was always impressed with him as a player and obviously he's in a better team now than he was at Brighton, as well as they did."
He added:
"The fact is the recruitment at Arsenal now is so good that they've got second, third and fourth choices if the first doesn't come off. He's been a great signing so far."
---
Arsenal set to miss on former target amidst Chelsea links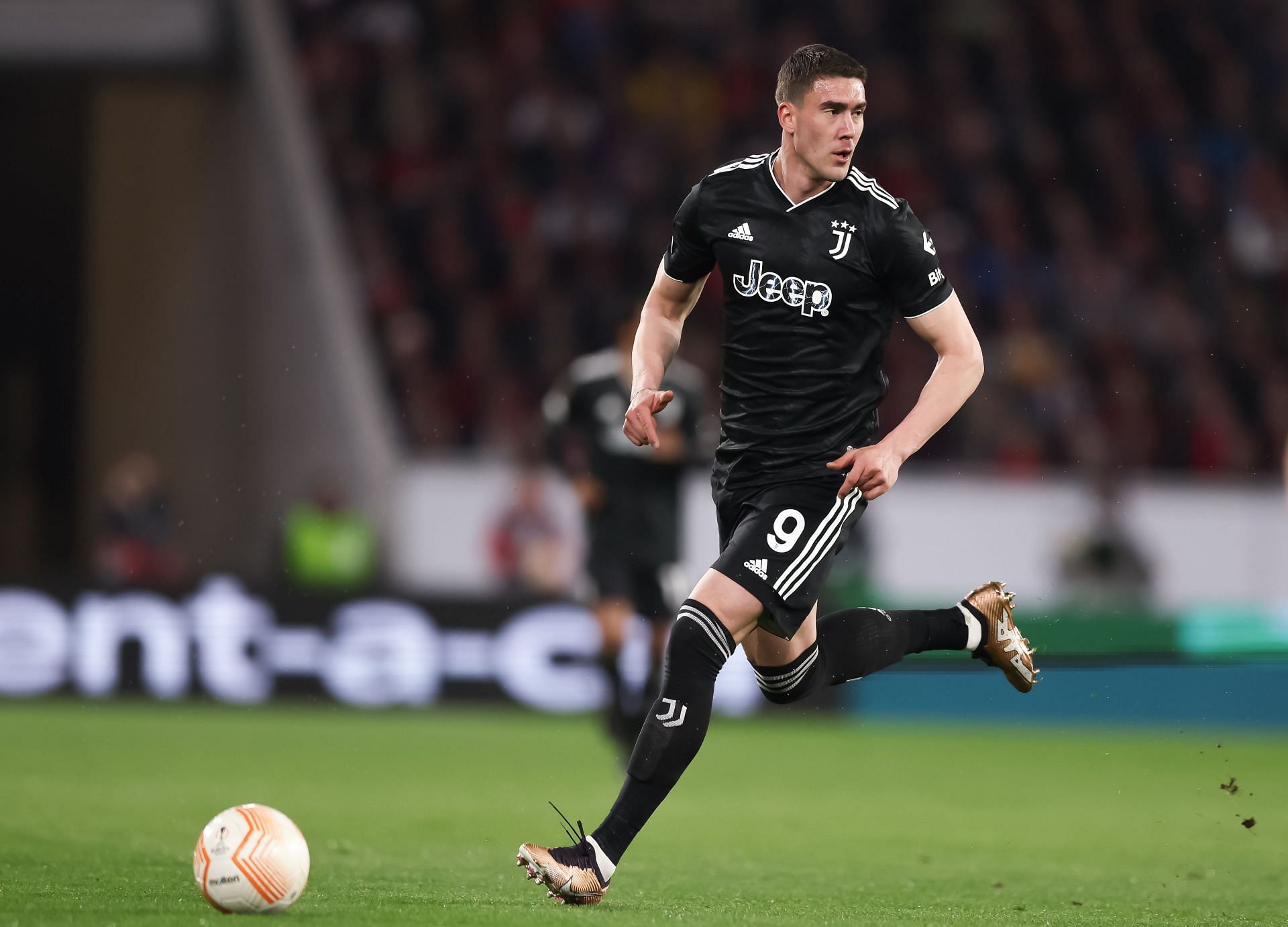 Chelsea and Manchester United are reportedly the frontrunners for former Arsenal target Dusan Vlahovic. The Gunners were interested in signing the Serbian in the 2022 winter transfer window but he ended up joining Juventus.
However, the Bianconeri's struggles this season, coupled with their 15-point deduction, mean they could miss out on Champions League qualification.
CBS Sports' Ben Jacobs reported that a Premier League move for Vlahovic is on the cards. Along with the Blues, Manchester United and Newcastle United have emerged as possible locations. Speaking to NUFC Matters, he said:
"With Dusan Vlahovic, there is a very realistic possibility of a move to the Premier League. Chelsea and Manchester United are the two primary clubs who are looking at him, Newcastle have sent scouts as well in the past."
Vlahovic has registered 11 goals and four assists in 27 games across competitions for Juventus this season.