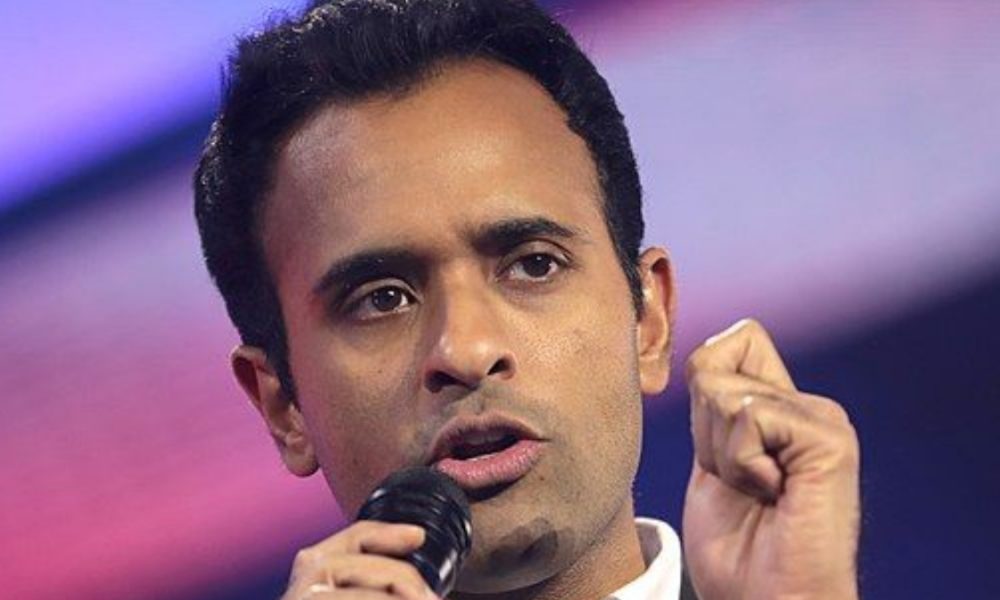 New Delhi: Indian-American tech entrepreneur Vivek Ramaswamy on Wednesday (February 22) announced that he will be contesting the 2024 presidential election in the United States. With this Vivek Ramaswamy becomes the second Indian-American to enter the Republican presidential primary race, after Nikki Haley.
We've celebrated our "diversity" so much that we forgot all the ways we're really the same as Americans, bound by ideals that united a divided, headstrong group of people 250 years ago. I believe deep in my bones those ideals still exist. I'm running for President to revive them. pic.twitter.com/bz5Qtt4tmm

— Vivek Ramaswamy (@VivekGRamaswamy) February 22, 2023
Who is Vivek Ramaswamy?
Vivek Ramaswamy, a 37-year-old is an Indian-American tech entrepreneur. His parents had migrated to the United States from Kerala. He was born in August 1985.
He earned a degree in molecular biology from Harvard University and graduated in 2007.
He has worked at a General Electric plant in Ohio.
Vivek announced that he will be contesting the US Presidential election 2024 during a live interview on Fox News's prime time show of Tucker Carlson.
In 2014, he founded Roivant Sciences, it is a biopharmaceutical company that focuses on developing and commercializing innovative therapies.
The company's worth is over $6.3 billion and it applies new technological advances to drug research.
Eliminate affirmative action. Dismantle climate religion. 8-year limits for federal bureaucrats. Shut down worthless federal agencies. Declare Total Independence from China. Annihilate the drug cartels. Make political expression a civil right. No CBDCs. Revive merit & excellence. pic.twitter.com/BnYcIBjxYr

— Vivek Ramaswamy (@VivekGRamaswamy) February 22, 2023