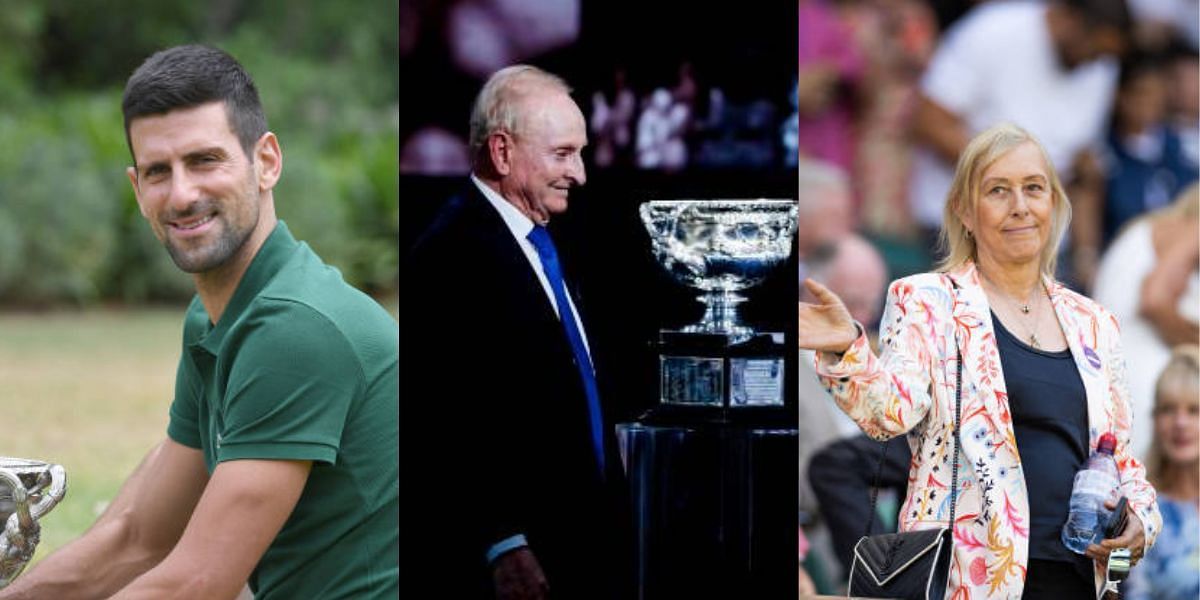 Author and founder of TennisAbstract, Jeff Sackmann recently touched upon who is the best tennis player amongst greats like Novak Djokovic, Rod Laver, Martina Navratilova, Steffi Graf and more while discussing his 128 best players in the world list.
On the latest episode of Court-Side with Beilinson Tennis, Jeff Sackmann discussed who according to him is the greatest tennis player and also discussed how Djokovic has a long way to go in order to come close to tennis legends like Rod Laver and Martina Navratilova.
Sackmann revealed that he gets asked what the Serb has to do to catch up to Rod Laver, and Sackmann stated that he still needs to play longer and win more Majors in order to climb his list.
"I dont know play another five years win 12 more slams," Sackmann said
He was interrupted by the anchor and was asked if winning the 2023 Australian Open would push Djokovic up the list and bring him closer to third-placed Navratilova.
"Not too much, going back to the, theres 3 pieces, one is the player's peak, one is the player's best seven years one is the career, all Djokovic is doing right now is padding his career so its really just one third of his rating and that accounts for something but laver to graf is a big gap, Graf and Navratilova is very close," Sackmann stated
"I looked really really hard at that one and double checked all my numbers on and on and Graf is solidly above Navratilova but I mean we're talking a sliver."
Sackmann also went on to compare other players' statistics to justify his rankings.
"But then Navratilova to Djokovic is pretty wide, Djokovic and Federer are pretty close, I think Rafa (Rafael Nadal) and Chrissy (Chris Evert) were surprisingly close which I thought was interesting given they are the respective clay GOATs of their tours," he stated.
"Whether it's Djokovic or someone else who is padding their career totals, like I said it only contributes to one-third of their ratings, unless they are setting a new standard, unless Djokovic has an undefeated season or something and sets a new level for peak play in the men's game, unless Navratilova is making a successful comeback there's not much happening at the top of the list for a long time," Sackmann justified.
Novak Djokovic spends record 377 weeks as World No. 1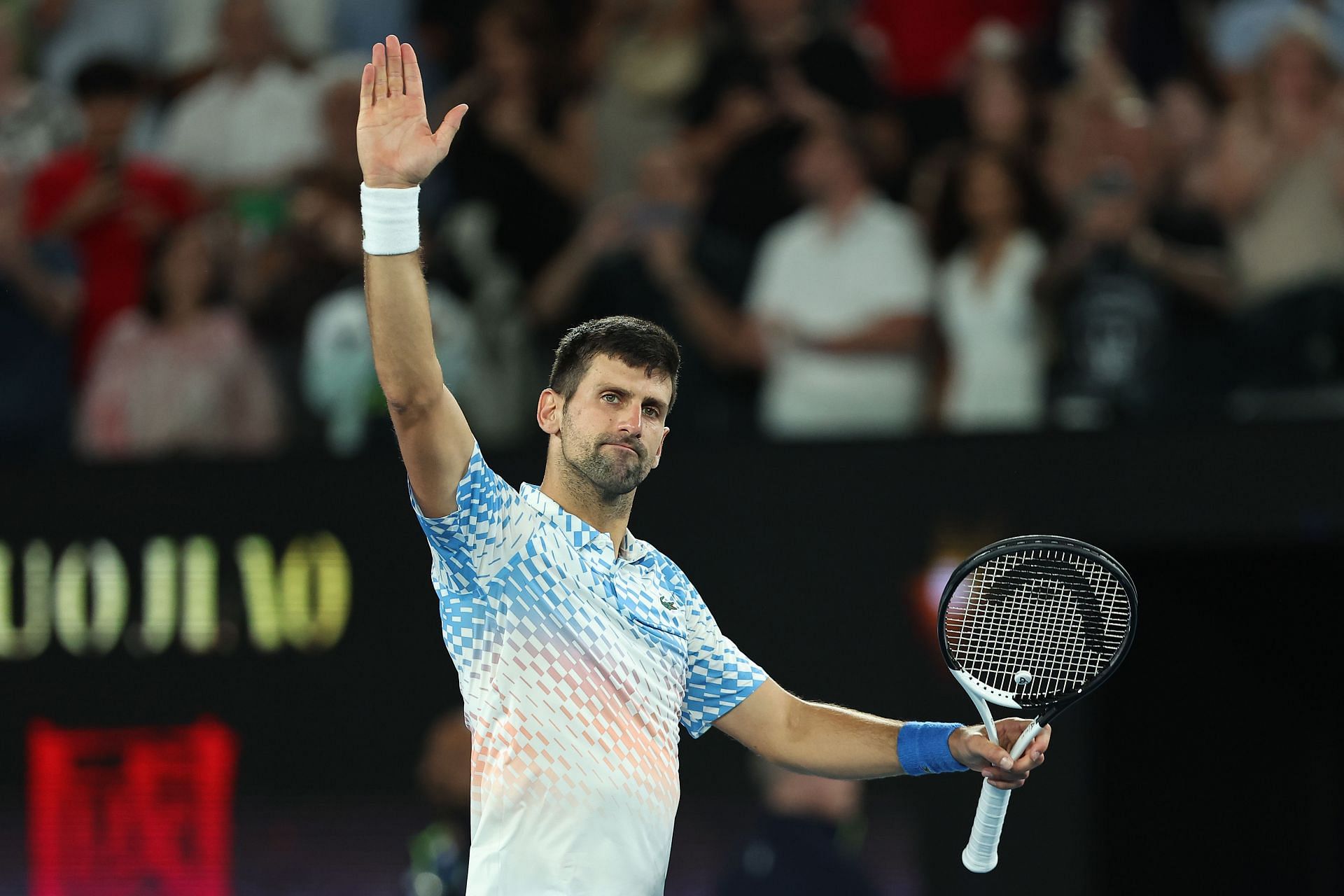 Serbia's tennis great has added another feather to his cap as he has now equalled the record for most weeks as World No. 1 — 377 weeks — a record also held by tennis legend Steffi Graf.
The 22-time Grand Slam Champion was ranked World No. 1 for the first time in 2011. In 2021, the 35-year-old surpassed Federer's record of 310 weeks at the top.
After his 2023 Australian Open triumph over Greece's Stefanos Tsitsipas, the Serbian dethroned Spain's Carlos Alcaraz. When the new rankings are released on February 27, he will surpass Graf's record as well.