What PKO Tournaments Can You Play at PartyPoker For Less Than $5?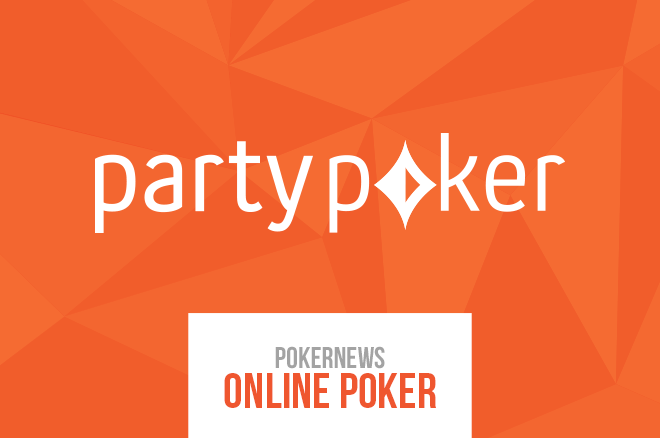 PartyPoker revamped its multi-table tournament schedule earlier this month, adding over 600 more tournaments throughout the week. Many of those new tournaments fall under the umbrella of Super Micro ($0.11-$0.49) and Micro ($0.50-$4.99) buy-in levels, with tons of the newly added tournaments featuring a progressing knockout format.
Online poker is not only about playing for the highest stakes and reeling in huge bankroll-boosting bounties. Online poker is for everyone, which is why PokerNews took a look at the best progressive knockout and bounty tournaments you can play at PartyPoker for under $5.
The Hyper-Turbo Bounty Battle
PartyPoker's Bounty Battle tournaments several times per day, every day, and are the perfect way to test the PKO waters. A mere $0.11 is the cheapest Bounty Battle you can play, giving you a chance to play in a progressive knockout tournament without risking too much of your bankroll. Of course, playing in an $0.11 buy-in tournament is not going to yield large prizes, but each tournament at this level features a guaranteed prize pool of between $10 and $25.
Most of the Bounty Battle events play to a hyper-turbo blind structure, although there is a handful that is standard turbos. The shorter-than-usual clock, coupled with basement buy-ins, results in action that is fast, furious, and a whole lot of fun. Enter a Pot-Limit Omaha Bounty Battle if you fancy some insane action!
Bounty Battles comes with buy-ins of $0.11, $0.22, $0.33, $0.55, $1.10, $2.20, and $3.30. Those of you looking for the largest guarantees in this format need to jump into the $3.30 Bounty Battle 6-Max Hyper at 6:45 p.m. GMT or the $3.30 Bounty Battle 7-Max Turbo at 7:45 p.m. GMT because they guarantee a prize pool of at least $300.
Gear Up For the Bounty Hunter Tournaments
The Bounty Hunter tournaments are strikingly similar to the Bounty Battles, although they also feature events that play to a standard blind structure. Even the buy-ins are the same, ranging from a very affordable $0.11 and increasing to $3.30, with a whole host of levels between those two extremes.
As you would expect, the biggest guarantees are reserved for the $3.30 buy-in level games. You can battle it out for a slice of a guaranteed $500 every night at 10:00 p.m. GMT in the $3.30 Bounty Hunter 7-Max, and for a share of the $600 guaranteed pot at 11:15 p.m. GMT in the $3.30 Bounty Hunter 8-Max Turbo.
The Daily Legends Have the Biggest Prize Pools
It is the PKO editions of the Daily Legends that you want if you are hunting down the largest prize pools. These exciting PKO tournaments come with buy-ins of $0.55, $1.10, $2.20, and $3.30, and boast guarantees starting at $100 and increasing to a cool $1,000.
All PartyPoker Daily Legends feature the best blind structures, have reduced late registration periods, and limited re-entries, making for a fantastic progressive knockout experience. The $0.55 to $3.30 Daily Legends PKO come in 6-Max, 7-Max, and 8-Max formats, and run from 12:05 p.m. GMT through to 2:05 a.m. GMT every day.
The two biggest guaranteed tournaments are the $3.30 Daily Legends 8-Max PKO at 6:05 p.m. GMT and the $2.20 Daily Legends 8-Max PKO at 7:05 p.m. GMT; they come with $1,000 guarantees.
There are Some Awesome $5.50 Games to Consider
Although PokerNews looked at PartyPoker PKO tournaments costing less than $5, there are some superb $5.50 buy-in bounty tournaments you should consider checking out. They have guarantees of $150-$500 during the early hours, but the evening's games have $2,000, $2,500, and $3,000 guaranteed amounts, with The Super $5.50 on Sunday boasting $7,500 guaranteed!
Start Your Quest For PartyPoker Micro Stakes PKO Glory With This Incredible Welcome Package
New PartyPoker customers can get their hands on a 100% match up to $600 welcome bonus plus up to $30 worth of free play in the form of SPINS tickets. Download PartyPoker via PokerNews, create your account, and decide how much you want to deposit.
Deposit $10 and you receive $10 worth of tickets over six days:
Day 1: 1x $5 SPINS and 5x $0.25 SPINS tickets
Day 2: 5x $0.25 SPINS tickets
Day 4: 5x $0.25 SPINS tickets
Day 6: 5x $0.25 SPINS tickets
Make your first deposit $20 or greater to receive the following package worth $30:
Day 1: 1x $5 SPINS and 5x $1 SPINS tickets
Day 2: 1x $5 SPINS and 5x $1 SPINS tickets
Day 4: 4x $1 SPINS tickets
Day 6: 2x $3 SPINS tickets
Your initial deposit is matched 100% up to a maximum of $600. The bonus releases into your playable account balance in 10% increments of the deposit amount, and you need to earn four times the bonus amount in loyalty payments within 90 days to release the full amount.
The bonus is slightly different for residents of the United Kingdom. Your deposit bonus is 100% up to £400, which comes with the same release rates. Your deposit of at least £10 comes with £40 of free play, consisting of:
Day 1: 5x $1 SPINS and 1x $5.50 MTT tickets
Day 2: 1x $3 SPINS and 1x $3.30 MTT tickets
Day 3: 1x $3 SPINS and 1x $5.50 MTT tickets
Day 4: 4x $0.25 SPINS and 4x $2.20 MTT tickets
Day 5: 1x $5 SPINS and 1x $3.30 MTT tickets
Day 6: 5x $1 SPINS and 2x $2.20 MTT tickets