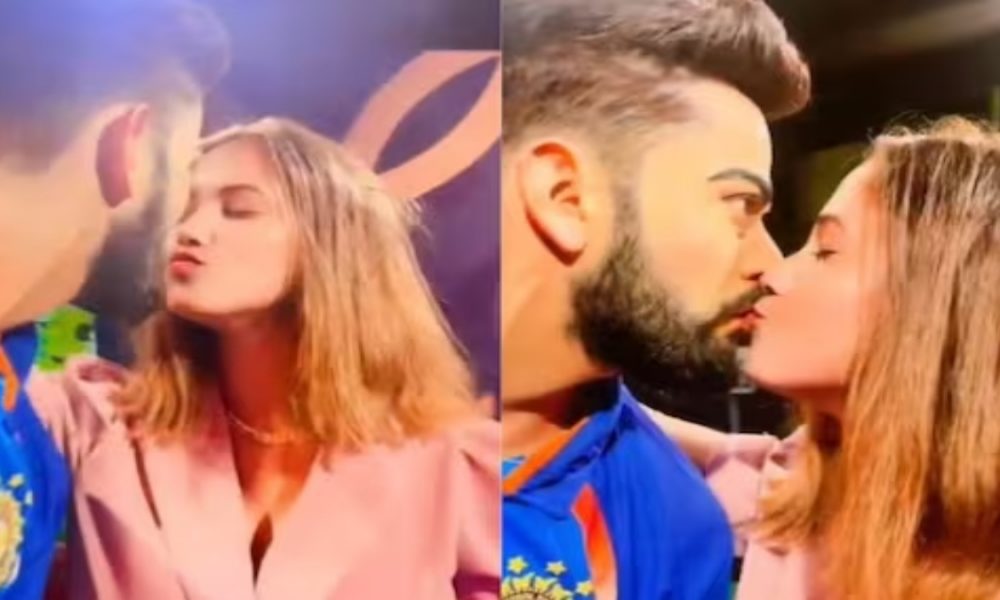 New Delhi: Virat Kohli is one of the most well-known celebrities in the world. The Indian cricketer has a large fan base, particularly among women. His supporters are frequently sighted visiting Madame Tussauds posing with Virat Kohli's wax figure. One of his female admirers, however, took things to a whole new level by kissing his wax figurine.
The video was posted on Twitter by a user entitled Gems of Simps, who captioned it, "With a statue…" Virat Kohli's fan put a smooch on his wax statue at Madame Tussauds in the video that went viral. She kissed his lips before blushing at the end. Although the fan went to the museum and vented her feelings, netizens found it nasty.
The video quickly went viral as netizens condemned the behavior. It was considered insulting and unpleasant by Virat Kohli's followers. Many individuals tagged Anushka Sharma, Virat Kohli's wife, and actress. "@anushkasharma bhabhi dekh rahe hai yeh?" one person said. Another user commented, "If this had been done by a guy to a woman's statue, he would have been considered a pervert… But, wo stree hai kuchh bhi kar sakti hai…" "Gosh, this is really weird," said the third.
Take a look at these reactions:
This condition is called Agalmatophilia (sexual attraction to a statue, doll, mannequin or other similar figurative object).

It's a clinical condition. She needs treatment https://t.co/wCCCgM0hWr

— 𝔻𝕣. 𝕊𝕣𝕚𝕕𝕙𝕒𝕣 𝔻𝕦𝕥𝕥𝕒 ⚕️ (@TheHeartAspires) February 21, 2023