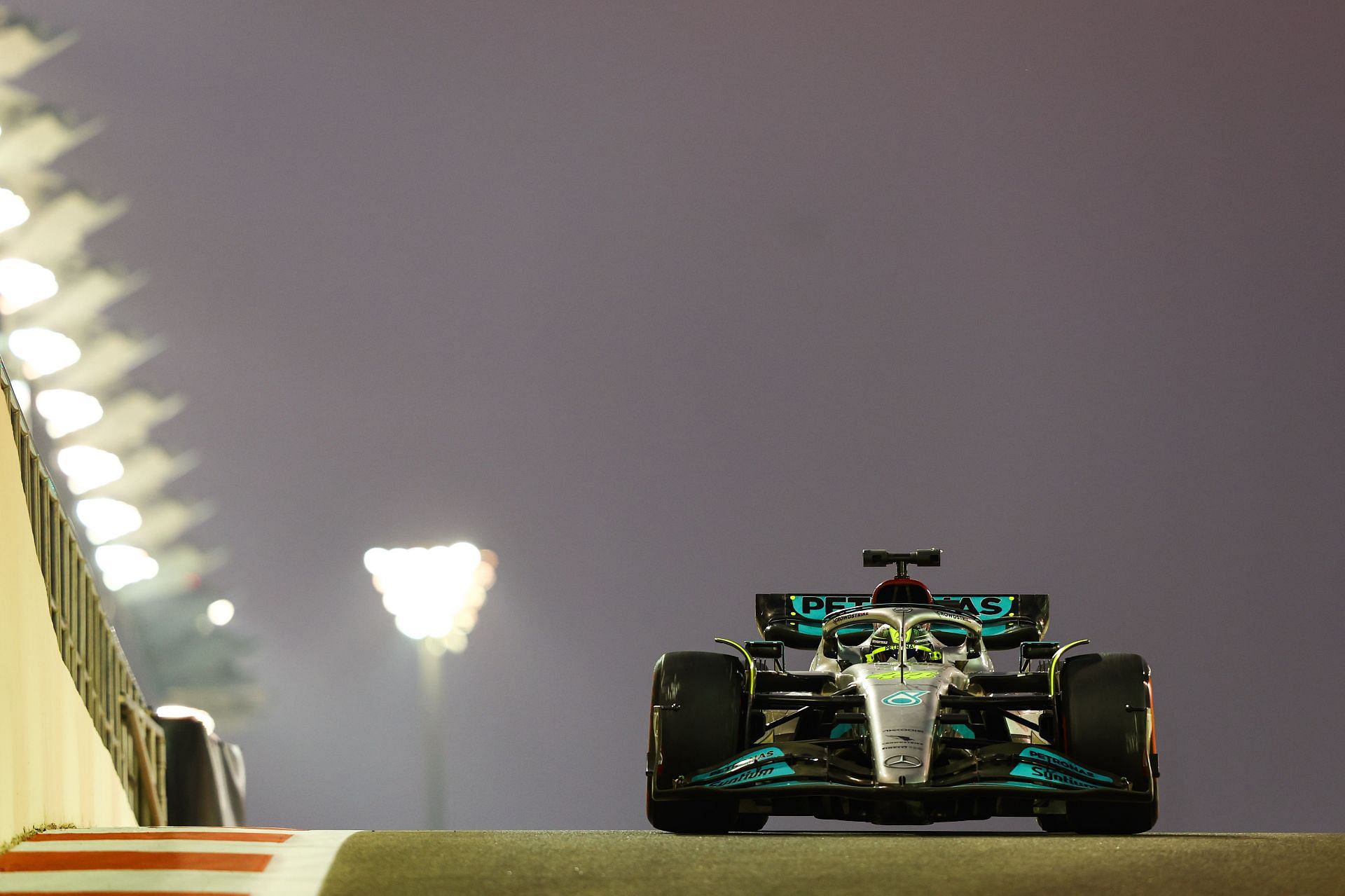 Mercedes might already have a plan B in place in case the primary zero-pod design does not work. That was the view of Sky Sports F1 reporter Ted Kravitz as he previewed where every team stood heading into the first pre-season test. Mercedes were the only team that gambled on a revolutionary zero-pod design last season.
As a result, the car just did not work as desired and as a result, neither the team nor the drivers were in contention for the title. The team enters the season with the expectation of fighting for the title, but according to Kravitz, it's not as straightforward as it might appear. The team's car launch showed that the zero-pod philosophy was still in place, however, it might not stay on the Mercedes if the results are not there. He said:
"They're giving their big idea, that was a failure last year, one more go. But I believe they have a 'Plan B' in production, and if they need to, they can go to a 'Plan B', which is the Red Bull or Ferrari style of doing things, in the middle of the season. At the moment they're saying, look, we think we've got a proper handle on what went wrong last year. We still believe that our way is unique in the pit lane and having very slim sideboards is the way to go aerodynamically."
Mercedes might have developments coming in the European leg
Kravitz talked about how there is an expectation within the German team that the developments coming in after the first four races are going to help the team close the gap to the front. More importantly, while the zero-pod concept could or could not work, it cannot be denied that most of the development will be done on the floor anyway. He said:
"And anyway, they say most of the downforce is generated by the floor, which you can't see, but they're saying don't expect anything too soon. I think if they went away without three or four wins in a season, they'd be disappointed."
Sitting down with Toto ahead of the new F1 season to talk black liveries, expectations and more! 👀👇

— Mercedes-AMG PETRONAS F1 Team (@MercedesAMGF1) February 21, 2023
He added:
"My reading of that was we've [Mercedes] have got more things coming online. We've got developments of the European season and we think they're going to work, but maybe the figures are very wrong eventually."
If Mercedes does struggle a bit at the start of the season in comparison to Red Bull and Ferrari, it will be interesting to see what kind of approach both George Russell and Lewis Hamilton adopt.