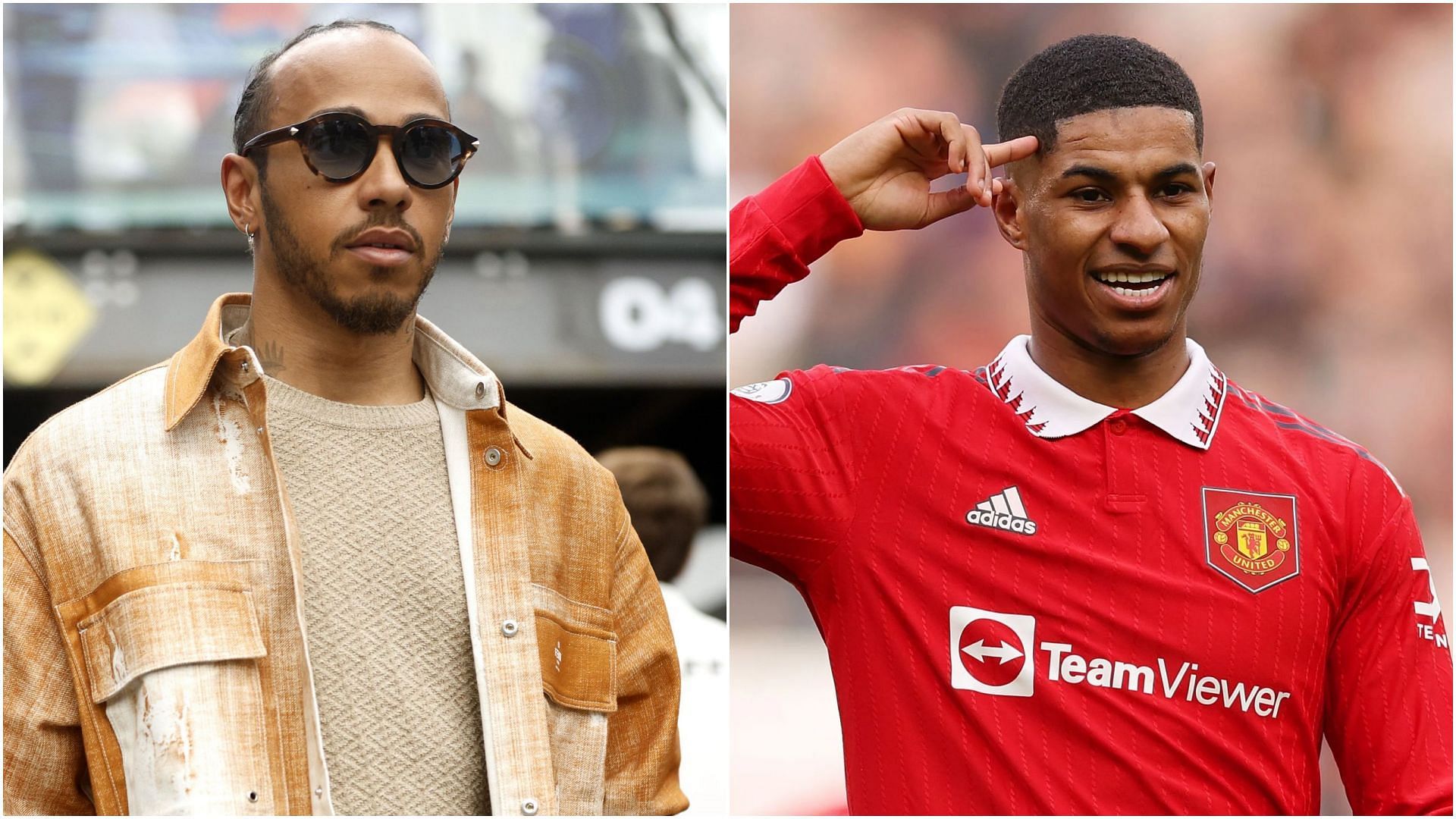 Lewis Hamilton was recently seen meeting with Manchester United footballer Marcus Rashford at the Moncler Genius show on February 20th. The show was part of London Fashion Week, where several other celebrities and famous athletes made their appearances. Since both Hamilton and Rashford are British and are fashion icons whenever they are not participating in their respective sports, their appearance at London Fashion Week was no surprise.
However, people were pleasantly surprised when both Hamilton and Rashford shared a wholesome picture of them meeting each other at the Moncler Genius show and sharing a laugh. Both shared the same picture on their Instagram accounts through stories.
This also shows how they have massive respect for each other. Both have achieved quite a lot and are considered some of the best in their respective sports. Hence, millions of fans were delighted to see them meet at the fashion show. Unfortunately, there were no other pictures of them apart from this one.
---
Both F1 and football fans were delighted to see Lewis Hamilton and Marcus Rashford meet each other at the Moncler Genius show during London Fashion Week. Several of them flocked to Twitter to react to the picture.
Fans of both sports expressed their delight and mentioned how the other fan base will lose their minds after seeing this picture. Others also mentioned how both were GOATs (greatest of all time). Some pointed out how Rashford is the future GOAT since he still has a lot to achieve in football, whereas Hamilton has already achieved everything he could in F1, having won seven world championships and broken countless records in the sport.
"Football twt about to lose their minds"
"OMG I ACTUALLY LOVE THIS"
"Goat x goat"
"Goat and the Future Goat"
"Never forget when marcus rashford was on times next 100 most influential people and SIR LEWIS HAMILTON wrote for him. wow."
"I'm actually looking past the fact that I'm not a ManU fan but, in fact, a Rashford fan and looking at the fact that this is f***** Sir Lewis Hamilton and Marcus Rashford, together, in the same pic"
"I woke up to a picture of Marcus Rashford and Lewis Hamilton. Life will never be the same"
"Alicia Keys, Lewis Hamilton & Marcus Rashford were all under the same roof last night. If I were there I would've exploded with excitement"
Since Manchester United have some of the biggest fan bases in the world, millions of people love Marcus Rashford for what he does at the football club. The Mercedes driver is already one of the most famous athletes in the entire world. Hence, this picture of their meeting was appreciated by many.