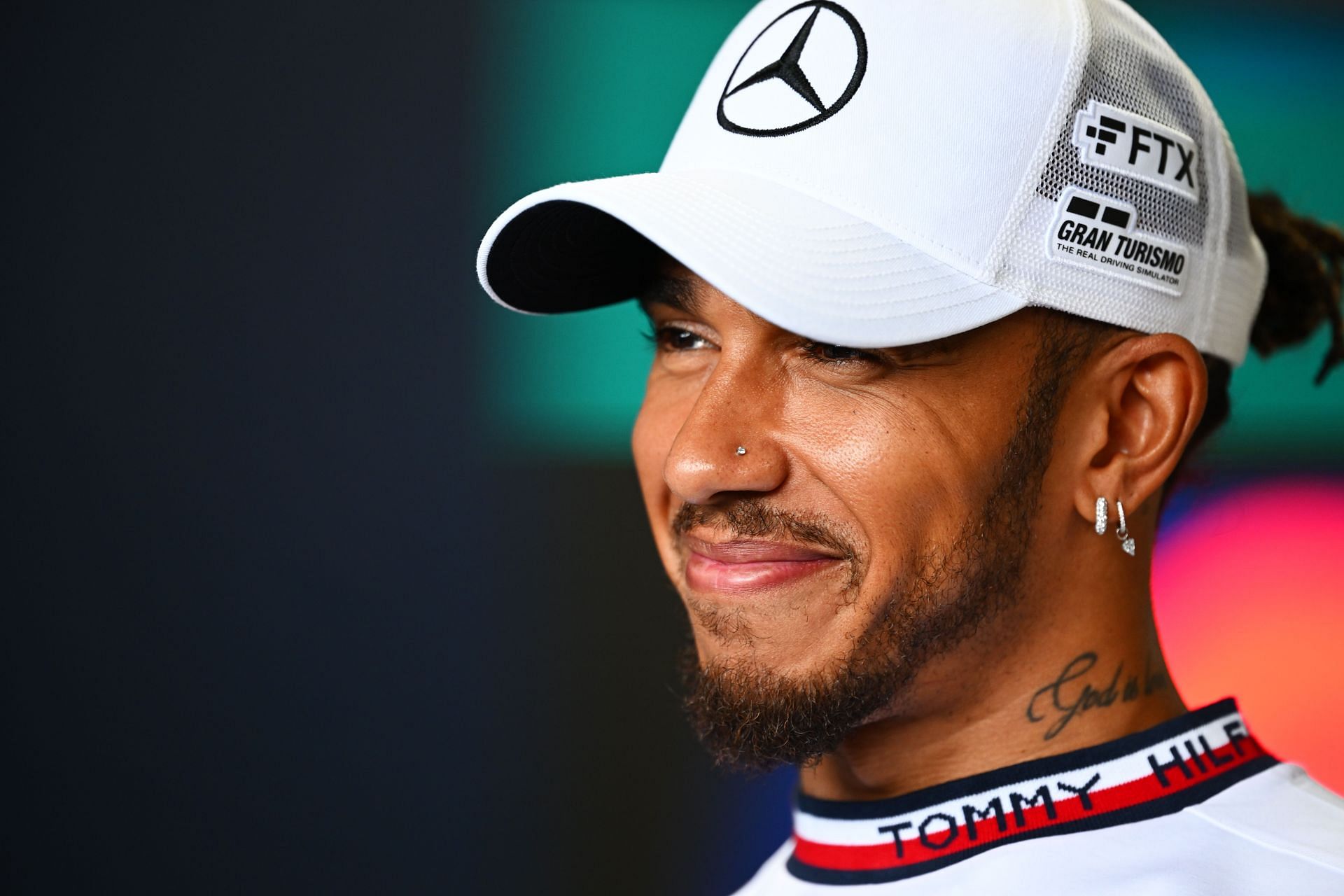 Lewis Hamilton recently posted a wholesome video where he helps his nephew cook pancakes. Since there are still a few days left before the 2023 F1 season begins, drivers are still able to get some free time to spend with their loved ones. Although the seven-time world champion will soon begin pre-season testing, he was seen spending quality time with his family, including his nephew.
The video showed how Hamilton was holding the pan from behind as he and his nephew tried to flip a pancake. Since his nephew is still young, Hamilton was helping him from behind and ensuring that he flipped the pancake successfully. After it flipped successfully, they cheered delightfully and high-fived each other. The caption of the Instagram story video said:
"How I spent my pancake day"
In the past, we have seen Lewis Hamilton spend time with his nephew and other family members as well. This shows how much the Briton cherishes and utilizes his time away from F1.
---
F1 Twitterati react to Lewis Hamilton's adorable video of him making pancakes with his nephew
Since the seven-time world champion has millions of followers on Instagram, his latest Instagram story, where he cooks pancakes with his nephew, was instantly reposted all over Twitter. F1 fans were delighted to see him teaching the youngster how to cook and flip pancakes. They also mentioned how the Mercedes driver is the most adorable uncle.
"He's the sweetest uncle"
"#HappyPancakeDay"
"Is there anything he cannot do?"
"Awesome!! Happy Pancake Day, CHAMPS!! Shine On! #GOAT #CHAMPS #StillRise"
---
Lewis Hamilton explained the importance of family and loved ones while talking about Serena and Venus Williams' biopic
A few months back, Lewis Hamilton spoke about Serena and Venus Williams' biopic King Richards which depicted how their father, Richard Williams, helped both his daughters rise in tennis.
Since Hamilton is also one of the most successful athletes in the world, he dove deep into the core message of the film and how family support is extremely important in a person's life and career. He said:
"For those two, to see both of them rise and see their success and trials and tribulations. But like all of us very, very much, we don't always understand what it's taken to get there. People that tune in probably just think that they're just the best, and not understanding the commitment and the time and sacrifice that they have to put in."
He further added:
"Behind everyone that's successful, there's always somebody you know, and very, very I can relate to because I have a very amazing family, who, without them, I would not be here today."
On several occasions, he has mentioned how spending time with his family and training hard during the off-season rejuvenates his mental and physical self.