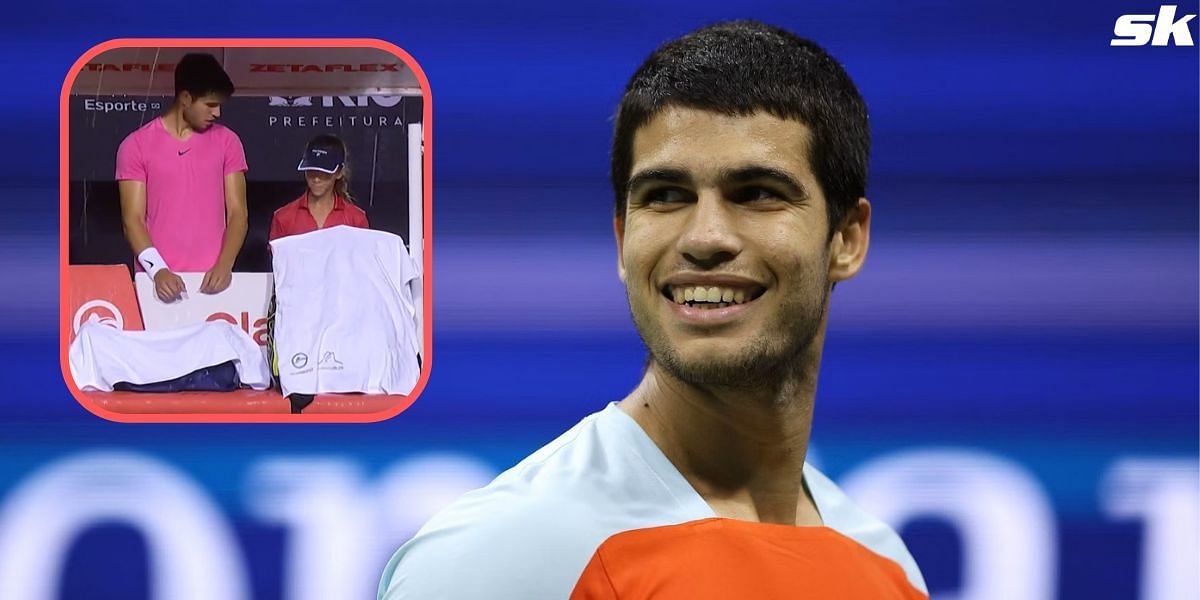 Carlos Alcaraz is quickly becoming a fan favorite, not just for his tennis but also for his conduct on and off the court, and his latest act of kindness would have certainly won him more hearts. The Spaniard saved a ball kid from getting soaked in the rain during his 2023 Rio Open match on Tuesday.
Defending champion Alcaraz's Round of 32 match against Brazilian Mateus Alves was interrupted by heavy rain with the Spaniard leading 6-4, 5-3. As the rain kept getting heavier, the players were quickly provided with court-side shelter.
Seeing others forced to brave the weather, Alcaraz quickly invited a ball kid standing close to his chair to join him under the roof and take shelter.
You can take a look at the wonderful moment involving Carlos Alcaraz here:
Interestingly, this is not the first time Alcaraz has saved a ball kid from getting drenched in heavy rain. He performed a similar gesture at the same tournament last year during his Round of 16 match against Federico Delbonis. He went on to win the 2022 Rio Open, beating the likes of Matteo Berrettini, Fabio Fognini, and Diego Schwartzman en route to his second ATP singles title.
Meanwhile, at the 2023 Rio Open, Alcaraz will have to return on Wednesday to finish proceedings against Alves as the match was unable to resume after the rain delay.
Carlos Alcaraz looks to close the gap on world No. 1 Novak Djokovic at Rio Open 2023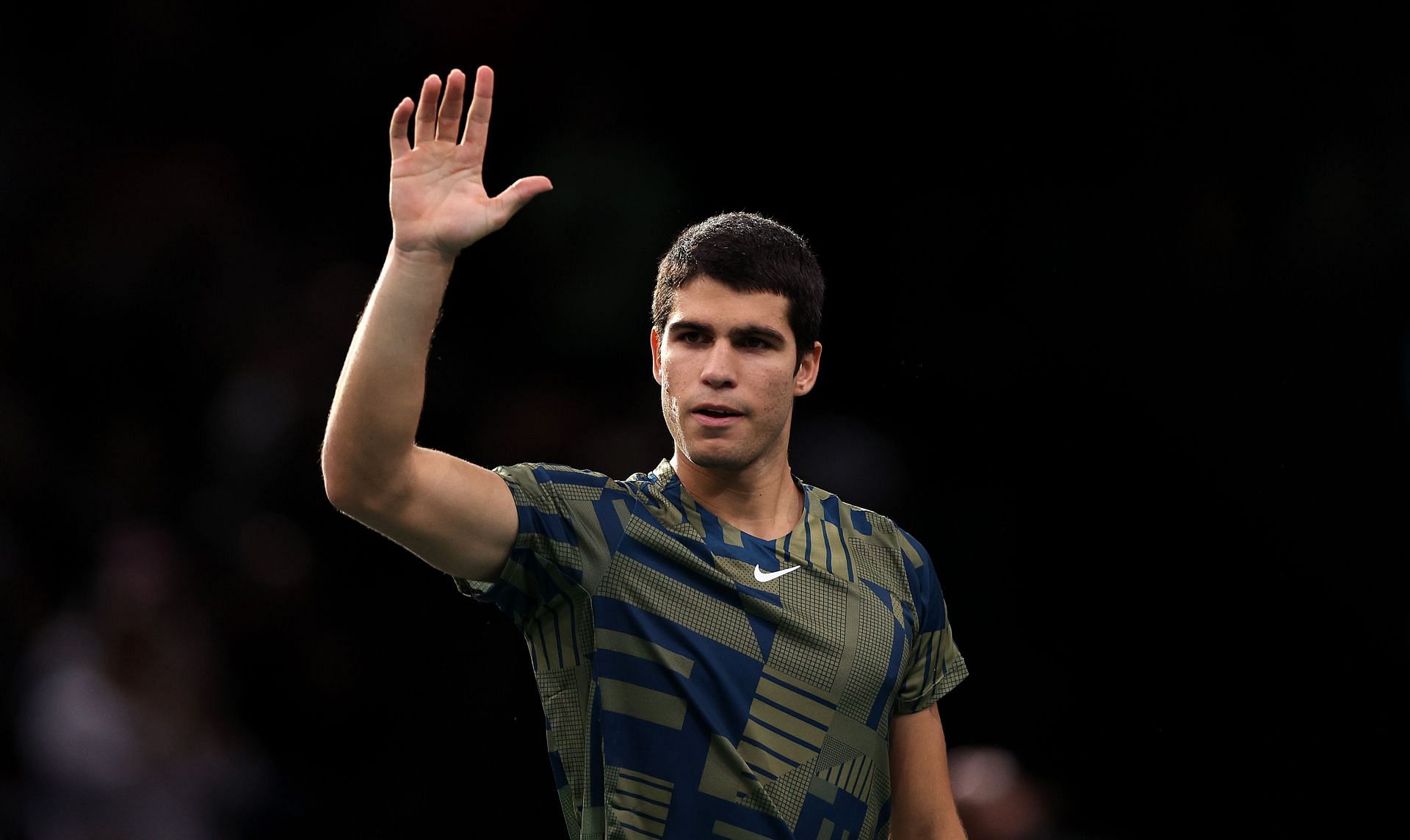 Carlos Alcaraz began his 2023 season by winning the Argentina Open title last week, his first tournament in almost four months. By doing so, he reduced the gap between himself and world No. 1 Novak Djokovic in the ATP rankings, and could close the gap altogether by winning the Rio Open this week, which is an ATP 500 event. Alcaraz lost the No. 1 spot during his injury layoff after Djokovic won the Australian Open last month.
While Alcaraz and Djokovic would have the exact same number of points if the Spaniard wins in Rio de Janeiro, he would still not regain the top spot due to the 'tiebreaker rule' as per the 2023 ATP Rulebook.
Alcaraz will then aim to chase the No. 1 ranking again in Indian Wells and Miami, with Djokovic's participation in both events still doubtful. However, Alcaraz will have a good amount of points to defend in both tournaments, having reached the Indian Wells Open semifinals before winning the Miami Open last season.