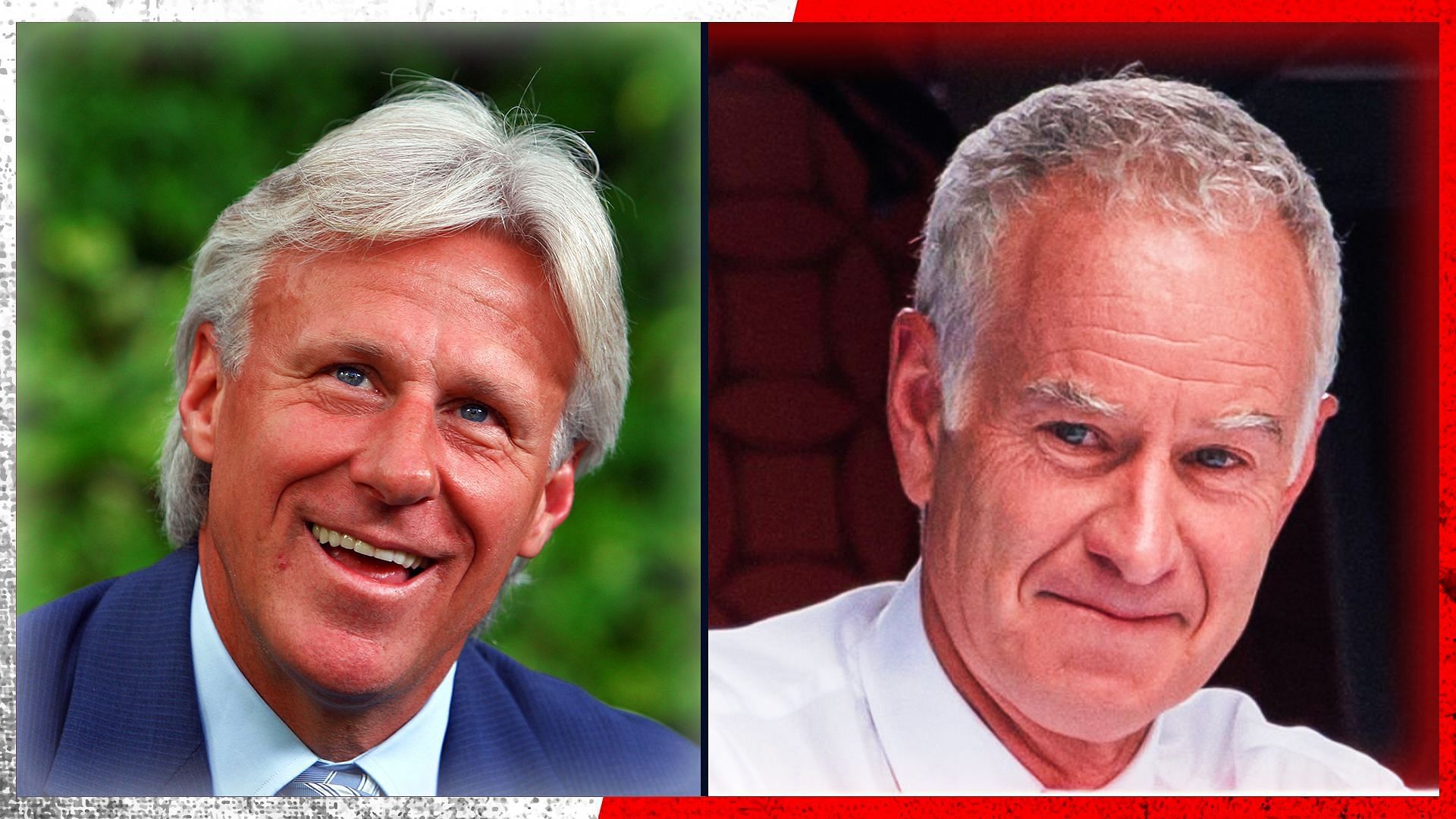 Bjorn Borg reckons that his iconic rivalry with John McEnroe was one for the ages and was 'big' for the sport.
Their rivalry was enticing because of their contrasting game styles and personalities. While Borg was coolness personified, the left-handed McEnroe had an aggressive demeanor and game style to boot, adding to the flavor of their matchups.
The two former World No. 1s collided 14 times between 1978 and 1981, with each player winning seven matches. Nine of these meetings came in tournament finals, including four at a Grand Slam, with McEnroe winning three of them.
Borg and McEnroe's most memorable meeting was in the 1980 Wimbledon final. The then four-time defending champion recovered from a set down but squandered five championship points in a titanic fourth set tiebreak, which McEnroe won 18-16. Borg, though, regrouped, seeing two more championship points come and go before completing his five-peat, winning the fifth set 8-6.
In an interaction with Vijay Amritraj, his friend of five decades, at The Leela Palace, Borg opened up about his rivalry with McEnroe and how they became closer after the 1980 Wimbledon final:
"We became very close after the 1980 Wimbledon final. Before that, as everyone knows, he was a bit crazy on the court and expressed his feelings more. But in that particular match, he didn't say a word. He got so much respect from people all over because that was a different side of him. It was not only great for us, but for tennis. We did something really big for the sport."
Amritraj hailed Borg's mental toughness for squandering seven championship points but still coming out strong:
"How do you recover after losing seven match points in the fourth set and then pull yourself together mentally? That's the greatness of our sport. It has taught us that we are capable of more than what we think. It pushes you to the brink, throws you over the precipice and brings you back again. If you are able to live through that, you become a better person."
Bjorn Borg would lose his next three Grand Slam meetings with McEnroe – the finals at the 1980 US Open, 1981 Wimbledon and 1981 US Open.
---
"He liked to keep pushing me" – Bjorn Borg on John McEnroe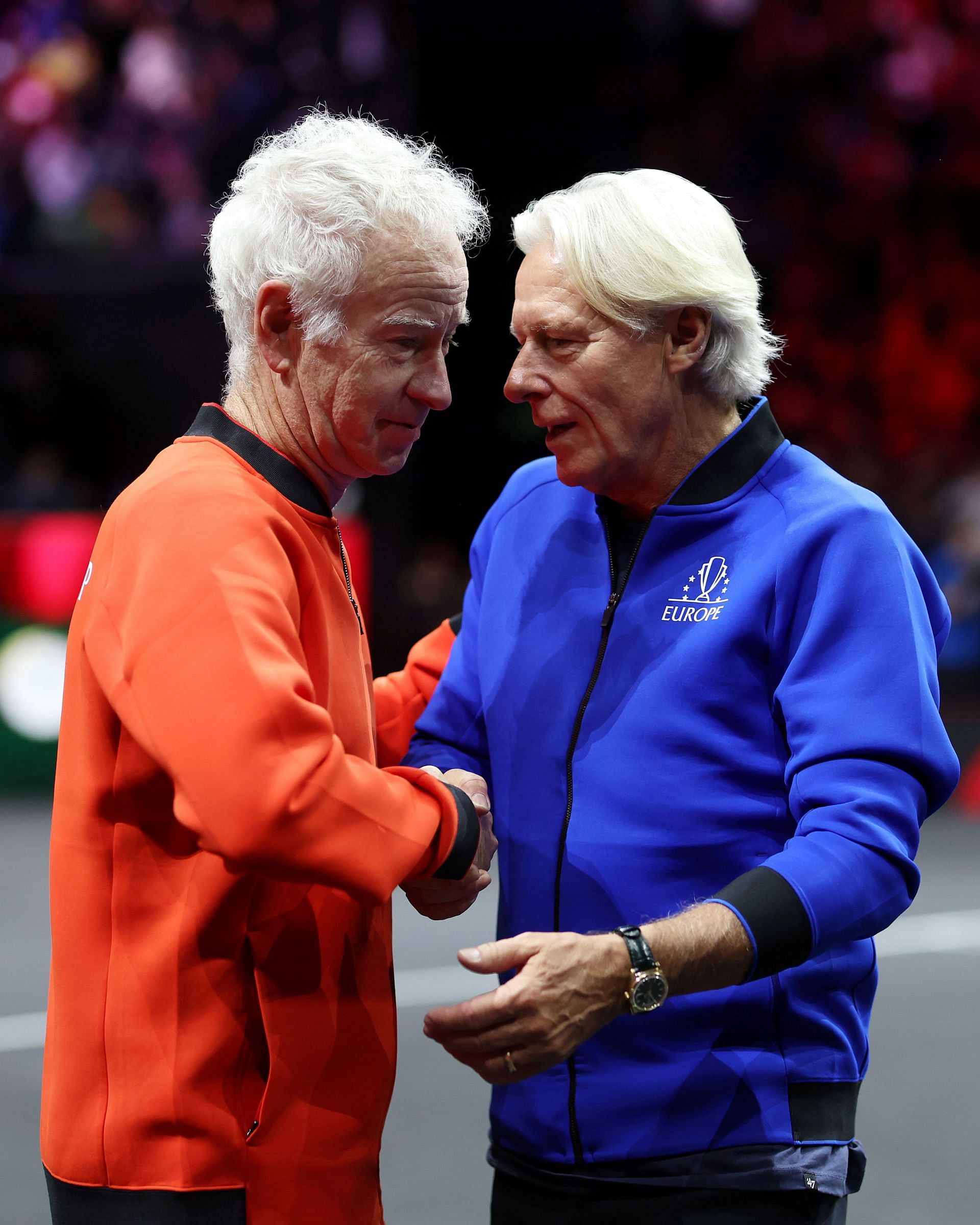 Bjorn Borg famously walked away from the sport in the prime of his career after losing the 1981 US Open final to McEnroe.
The then 25-year-old was so distraught that he didn't even wait for the presentation ceremony and called time on his career. His fourth loss in the US Open final denied him a career Grand Slam, having also lost title matches in 1976, 1978 and 1980.
Borg recalled McEnroe urging him to continue playing, albeit unsuccessfully, telling Amritraj:
"After I stepped away, we played an exhibition in Tokyo. He (McEnroe) came to me and said 'you cannot stop playing'. I asked 'why not'. He said 'because I need you there'. He liked to keep pushing me. He enjoyed it and that was very important to him."
Bjorn Borg would return to the sport in 1991 but wasn't the same player when he first retired. The 11-time Grand Slam winner lost all 12 matches between 1991 and 1993 and retired for good.