Andy Roddick could have accomplished things in tennis that would have made him a worthy candidate in the GOAT debate had Roger Federer not dominated in the early 2000s, believes Jeff Sackmann, a leading sports statistician and data analyst. Sackmann feels Roddick could well have been at least a four-time Wimbledon champion.
Roddick, who won the solitary Grand Slam title at the 2003 US Open, was ranked inside the Top-100 on the list of all-time tennis greats, including male and female players, created and compiled by Sackmann for Tennis Abstract.
While Roddick's career achievements may not even warrant a Top-100 spot on the GOATs rankings list according to many, Sackmann explained why the American superstar bagged the 80th spot on his list. Sackmann believes that Federer, who beat Roddick in four Grand Slam finals, was probably the biggest reason behind Roddick not winning as much as he could have.
"In the way we're talking about it right now, he (Andy Roddick) is not in the GOAT debate and maybe he would have been if Federer had not come along when he did. Maybe he would have won four Wimbledons in a row," Jeff Sackmann said on an episode of the 'Court-Side with Beilinson Tennis' podcast.
"The fact that he only accomplished what he did meant that people would have expected him to be further outside the Top-100 on my list, but he wasn't."
Sackmann defended Roddick's 80th ranking on his list by explaining that his view of greatness in tennis is not limited to factors like the number of Grand Slam titles, weeks at world No. 1, or Masters titles won. Sackmann's criteria also includes many other factors that are not often talked about when dissecting a player's greatness.
"There's a lot of players on this list who won one Slam or even zero Slams but had that kind of talent, maybe they came along at the wrong time or were unlucky in Major finals, or whatever happened," Sackmann explained.
While Sackmann admitted that Roddick's 3-21 win-loss record against Federer did not present a good look for Roddick when speaking of their rivalry, he believes the American was 'unlucky' that his career collided with the Swiss legend. He also pointed out that Andy Roddick showed his greatness in many other ways throughout his career.
"My approach is saying we have a 1000 data points on these guys," Sackmann conveyed. "Roddick was unlucky that he came up against Federer, but he didn't play that many matches against Federer, he lost them all."
"But he had a 1000 other chances of establishing his greatness and he did. Maybe not as much as he could have, but he did," he added.
"He has this ease of operation which creates envy" – Andy Roddick on Roger Federer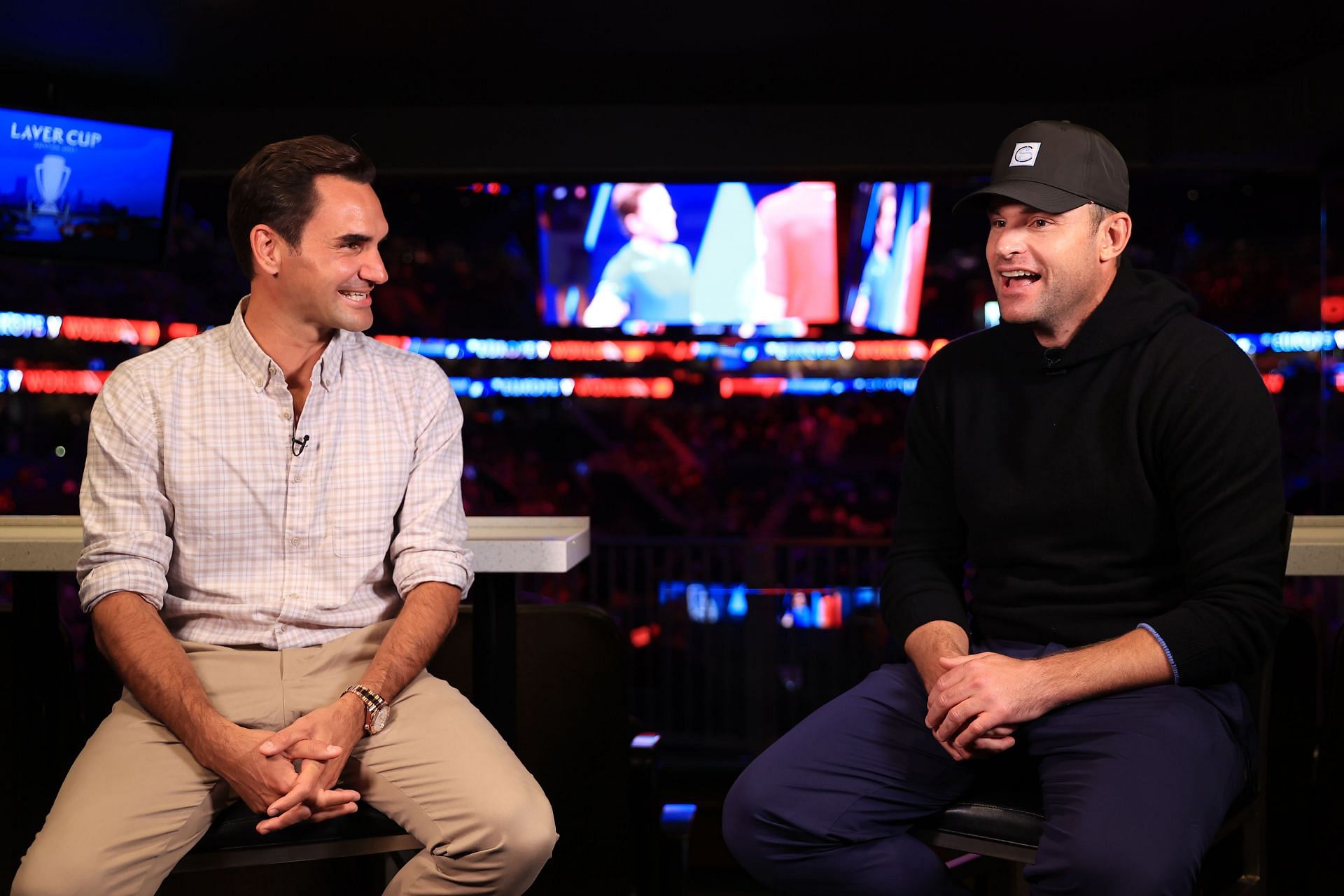 Speaking on a podcast episode last month, Andy Roddick had words of high praise for Roger Federer. Roddick said that Federer's ease of performing and operating on the tennis court is something he envied a lot about the 20-time Grand Slam champion, but what he also admired about him. The 40-year-old said that Federer is the kind of hero his fans would love to meet.
"He has this ease of operation which is creates envy but he's a great human," Andy Roddick said on the Kasich and Klepper Podcast. "They say don't meet your heroes i say if your hero's Fed you should look for that introduction."
Roddick lost three Wimbledon finals to Federer, in 2004, 2005, and 2009, respectively. The 2009 Wimbledon final is regarded as one of the greatest Grand Slam finals ever, with the Swiss maestro winning 16-14 in the fifth set. The American also lost the 2006 US Open final to the Swiss great. Additionally, Federer also won three other ATP finals against Roddick.