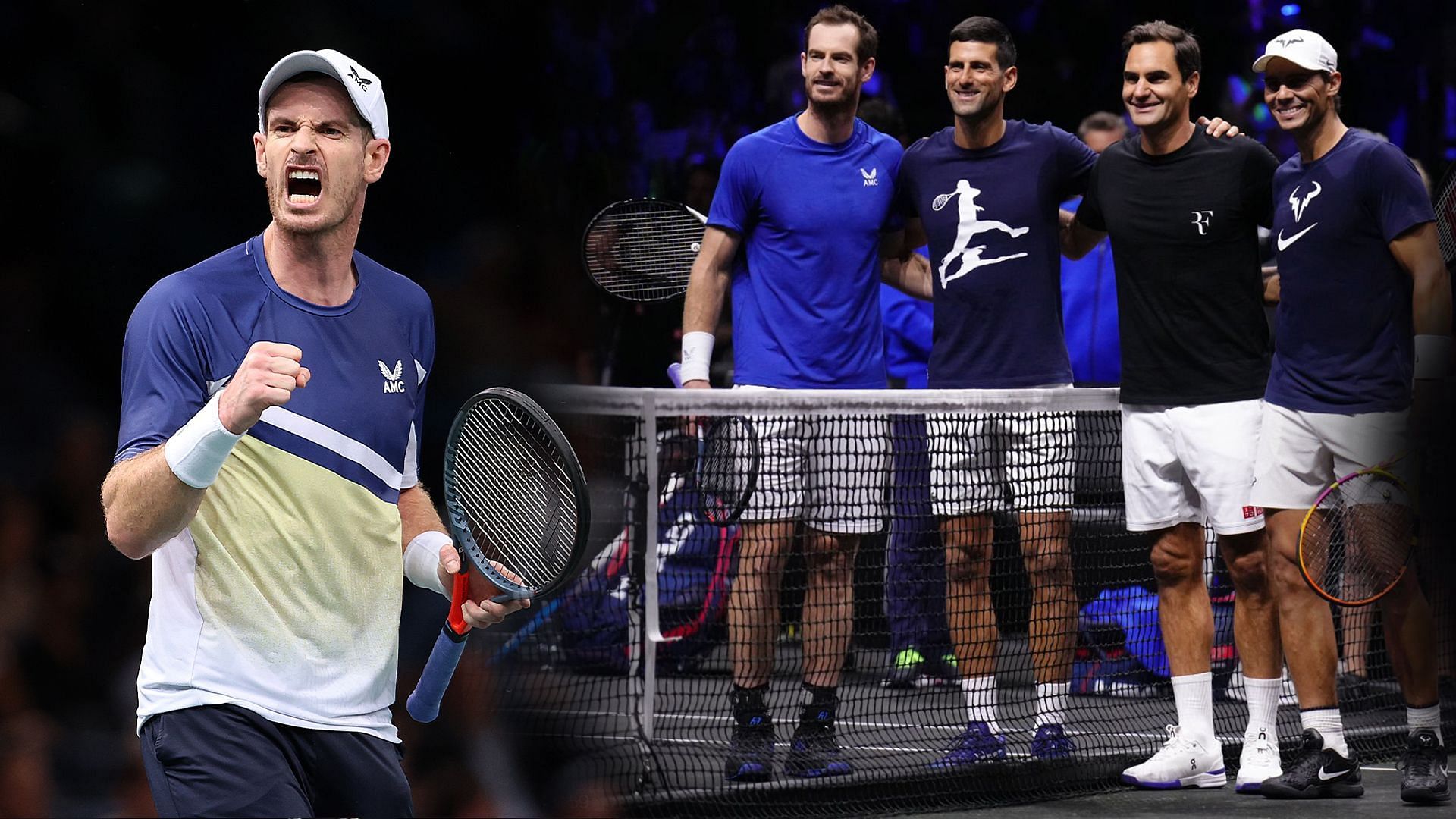 Sports statistician Jeff Sackmann gave his opinion on why Andy Murray was able to achieve more than his contemporaries in the era of the Big 3. Sackmann joined David Beilinson and Steve Flink on their podcast 'Court-Side with Beilinson Tennis.'
Jeff Sackmann recently compiled a list of the 128 greatest tennis players in history across both genders. The list, titled 'The Tennis 128' ranks Andy Murray as the 29th greatest player in history. Sackmann appeared on the podcast and explained why Murray was ranked higher than players like David Ferrer, Andy Roddick and Stan Wawrinka, among others. Andy Murray has won three Grand Slam titles, two Olympic gold medals, 14 Masters 1000 titles and held the World No. 1 rank for 41 weeks.
Jeff Sackmann began by saying that while nobody would say that Andy Murray is a better player than Federer, Nadal and Djokovic, he certainly proved that he is better than the rest of the players on tour.
"No one's going to say Murray's better than the Big Three. There's no debate there but he did make it very clear that he's better than the rest of the pack," Sackmann stated.
Sackmann explained that it was possible to achieve the makings of an all-time great career in the era of the Big 3 as evidenced by Murray accomplishing what other players couldn't.
"You could in the era of the Big Three come up with an all-time great resume, the other guys didn't," the statistician said.
He explained that while engaging in hypotheticals about what a certain player could have achieved if the Big 3 didn't exist was alright, it was up to them to prove their skills against the best.
He went on to say that similarly, it had been up to Andy Murray to prove himself against the three greatest players in history and that he was able to achieve what players like David Ferrer, Jo-Wilfried Tsonga, Stan Wawrinka and Tomas Berdych couldn't. His consistency in battling against the Big 3 put him ahead of his contemporaries.
"It was up to Andy Murray if he wanted it to be a genuine Big Four," he said.
"The field was open for Ferrer or Tsonga or Wawrinka or Berdych or a half dozen other guys to do what Murray did and they didn't," he added.
Steve Flink concurred with Jeff Sackmann's assessment and added that it was up to the players to put up numbers that could compete with the talent of the Big 3.
Flink recalled how in 2012, Andy Murray defeated Novak Djokovic at the Olympics and then again at the US Open final. He repeated his heroics against the Serb at the Wimbledon final in 2013 to lift his second Grand Slam trophy. Flink acknowledged that their rivalry changed comprehensively after that point when Djokovic became more dominant.
However, he contended that Murray accomplished something that Andy Roddick and Andre Agassi weren't able to do. He spoke about the common belief that Andre Agassi and Andy Roddick would have won more Grand Slam titles if it weren't for Pete Sampras and Roger Federer, who defeated them in four Major finals apiece.
However, Flink said that it had been up to Agassi and Roddick to set up victories against tougher opponents in the way Murray did against Djokovic.
"If Roger wasn't there Roddick would have won but wasn't it up to Andy to set up," Flink said.
Some of the notable rankings in Jeff Sackmann's 'The Tennis 128' are Rafael Nadal in eighth place, Serena Williams in sixth and Roger Federer and Novak Djokovic occupying the fifth and fourth spots respectively. Rod Laver, Steffi Graf and Martina Navratilova round off the top spots on the list.