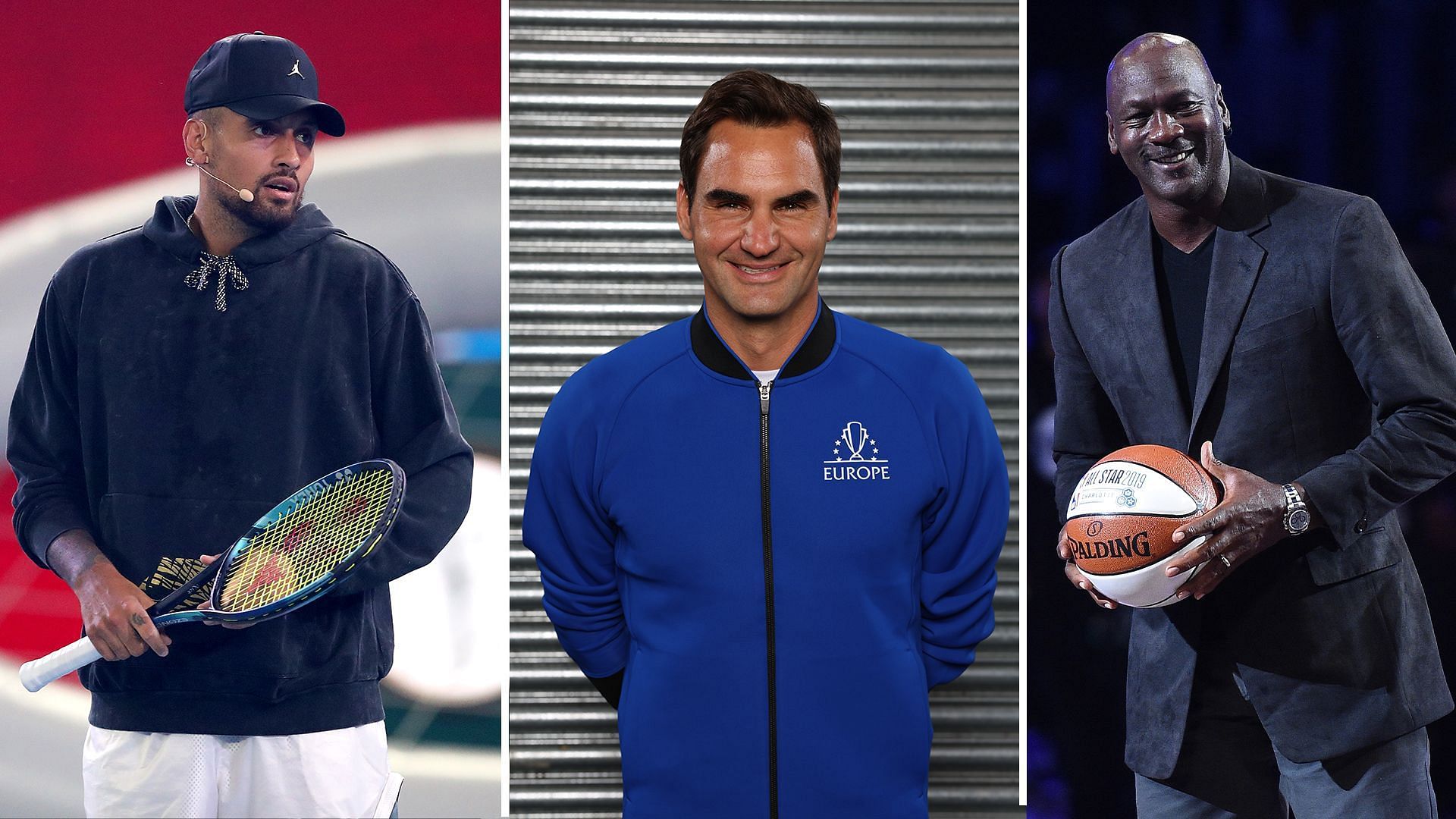 Nick Kyrgios gave his thoughts on who he considers the GOAT of tennis when he joined Logan Paul, Mike Majlak and George Janko on their 'Impaulsive' podcast.
When asked who he thought was the greatest tennis player of all time, Nick Kyrgios compared Roger Federer to Michael Jordan as the player who paved the way for future stars.
He also picked LeBron James as the greatest basketball player of all time while acknowledging the effect Michael Jordan's influence had on James' development as a player.
"I think Federer and Jordan are very similar," Kyrgios said. "Without Jordan obviously there is no LeBron, there's no Kevin Durant, no Kobe, they were trying to chase something."
The Aussie star went on to say that Novak Djokovic has the edge over Roger Federer statistically in the GOAT debate.
"I think Novak statistically and all that type of stuff is better," he said.
Nick Kyrgios was also asked if players like Pete Sampras, Andre Agassi and John McEnroe were even part of the conversation and he immediately replied in the negative.
He stated that while players like Michael Jordan and Roger Federer could still be competitive in the modern era of their respective sports, Sampras, Agassi and McEnroe wouldn't be able to cut it in the modern era of tennis.
"Jordan could still play in this era. Where like those guys would get absolutely snipped in this era," Kyrgios said.
Nick Kyrgios believes that he can win a Grand Slam tournament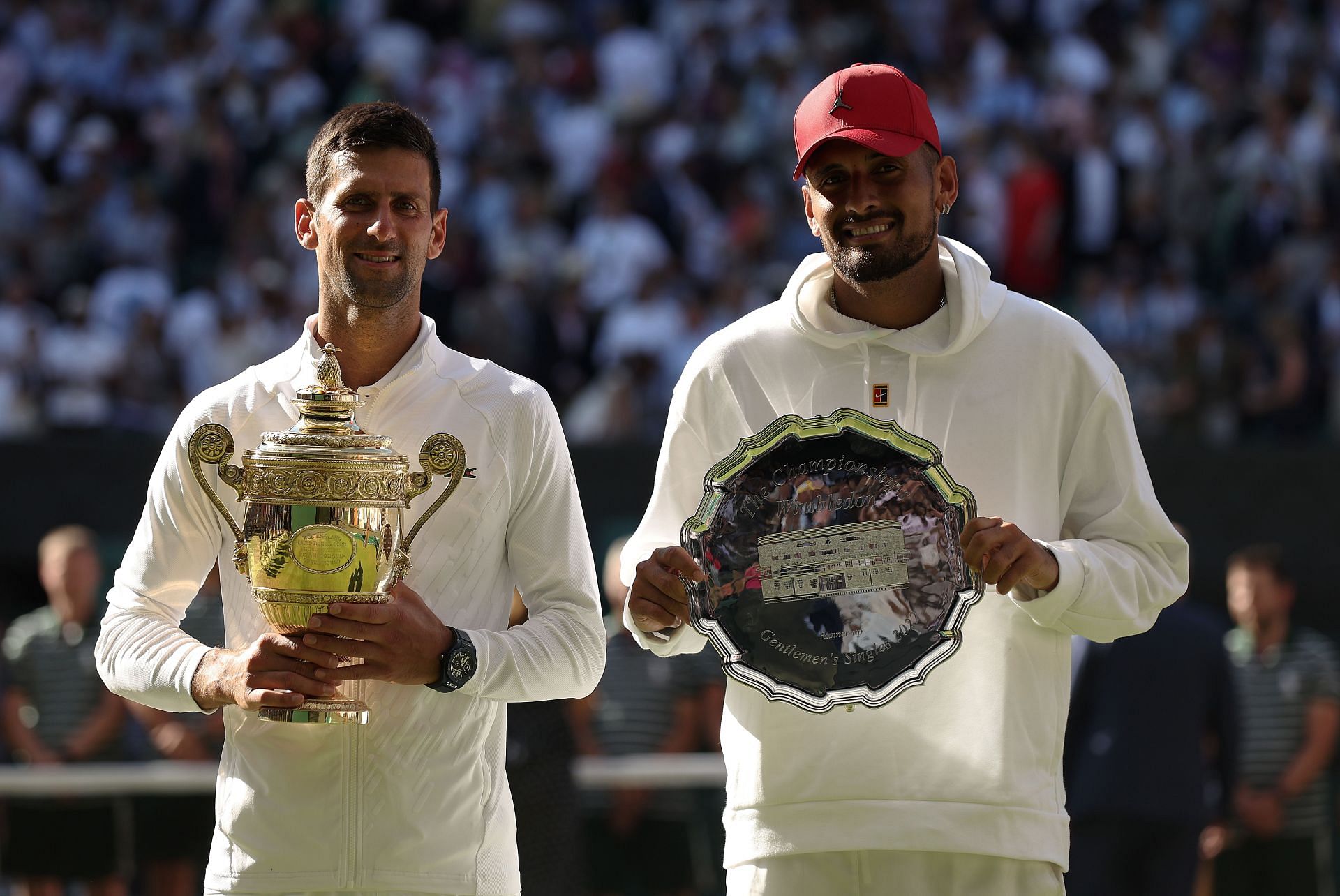 Nick Kyrgios reached his first-ever Grand Slam final at the 2022 Wimbledon championships. He faced Novak Djokovic in the final and eventually lost the match after four closely contested sets.
Kyrgios said that he felt like he was right on the cusp of winning at Wimbledon, especially after he took the first set 6-4. He remembered how he got caught up in the thought of winning his first Grand Slam instead of staying in the moment like Djokovic, who maintained his composure to win his 21st Major.
"The Wimbledon final I was right there," Kyrgios recalled. "I was two sets away. I won the first set and I thought this is it and I didn't stay in the moment and he's just super composed."
The 27-year-old added that he feels ready to win a Grand Slam title, not just for himself but also for all of his haters who will not have any ammunition against him.