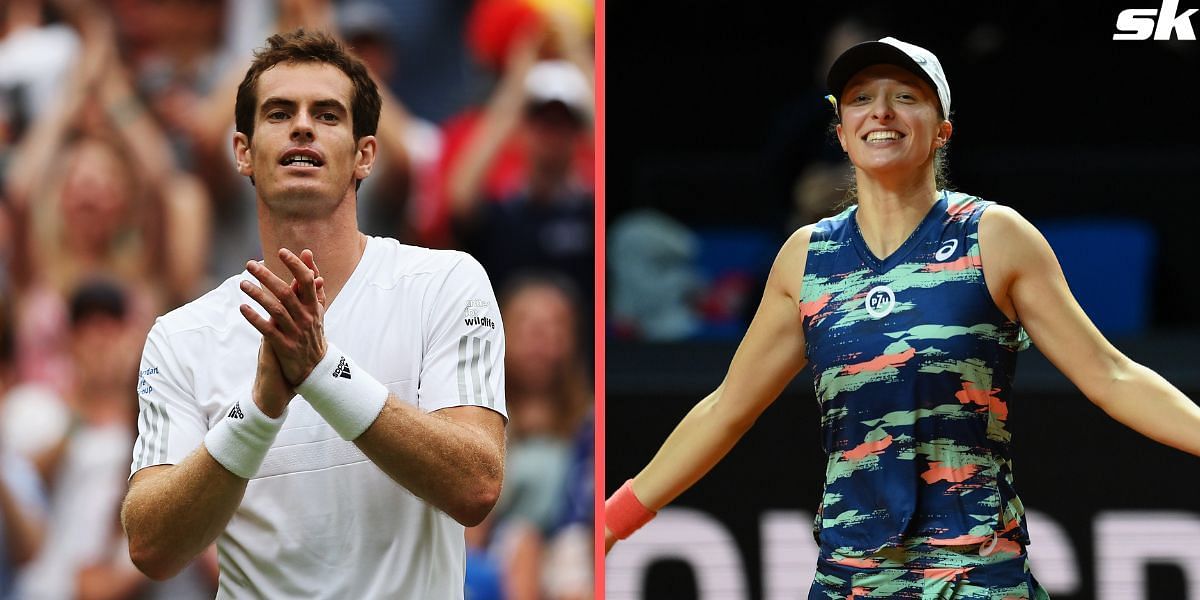 Iga Swiatek continued her impressive form in the Middle East, beating Liudmila Samsonova in straight sets in the Round-of-16 at the Dubai Tennis Championships to win her fifth straight match. After a title run at the Qatar Open, where she lost a mere five games across three matches, Swiatek has now only lost three games in her first two clashes in Dubai.
Taking on former US Open runner-up Leylah Fernandez in her opener, the World No. 1 scored a quick 6-1, 6-1 win. Against Samsonova, she did even better, winning 6-1, 6-0 in just over 75 minutes.
With just eight games dropped in her last 10 sets, there is no doubt that the three-time Grand Slam champion is currently in a league of her own. Another three-time Grand Slam champion, Andy Murray, believes the same, who took to Twitter soon after Swiatek's win on Wednesday to marvel at the level of tennis she is treating fans to.
"She is different," Murray tweeted, along with a fire emoji to show his appreciation.
Up next, the 21-year-old will take on former World No. 1 Karolina Pliskova in the quarterfinals of the Dubai Tennis Championships. The Czech icon beat Ukraine's Anhelina Kalinina in three sets in their Round-of-16 clash to set up a meeting with Swiatek.
"I feel I have many things to improve on court" – Iga Swiatek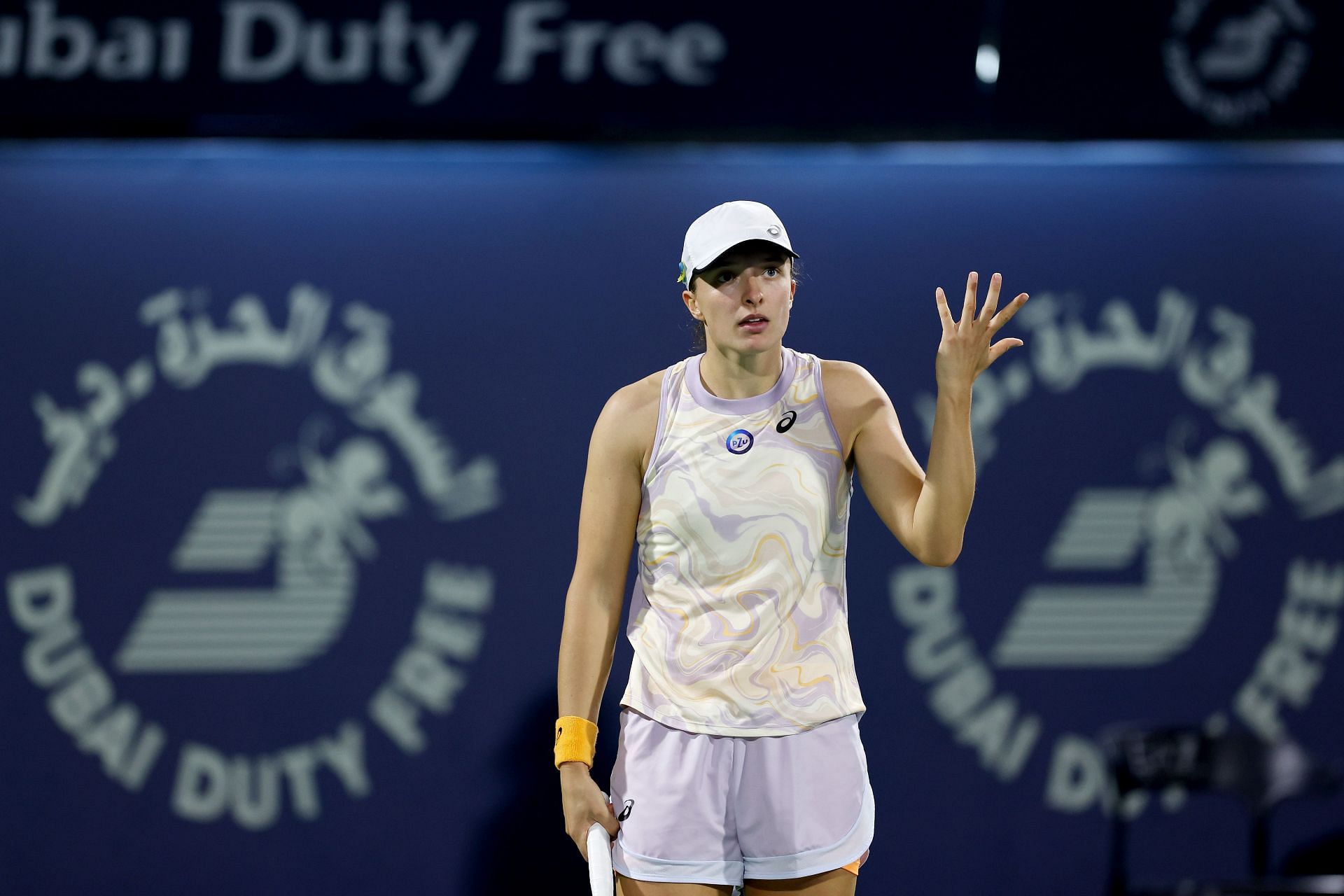 Speaking to the press after her win over Leylah Fernandez, Iga Swiatek had spoken about her goals for the season, stating that they were not results-based but rather process-based.
The World No. 1 wanted to improve many things on the court as well as her attitude off the court, adding that she planned to alter the way she mentally approached tournaments and her development as a player altogether.
While they might not have much to do with her results directly, the Pole declared that she couldn't help but think that she needed to have more options going forward.
"Well, [my goals] are not really based on results. It's more about how I want to approach the tournaments mentally, my attitude, and developing as a player because I feel I have many things to improve on court," Iga Swiatek said. "Sometimes it's not going to be visible by results or the way I play. I think I can have more options on court. These are my goals."