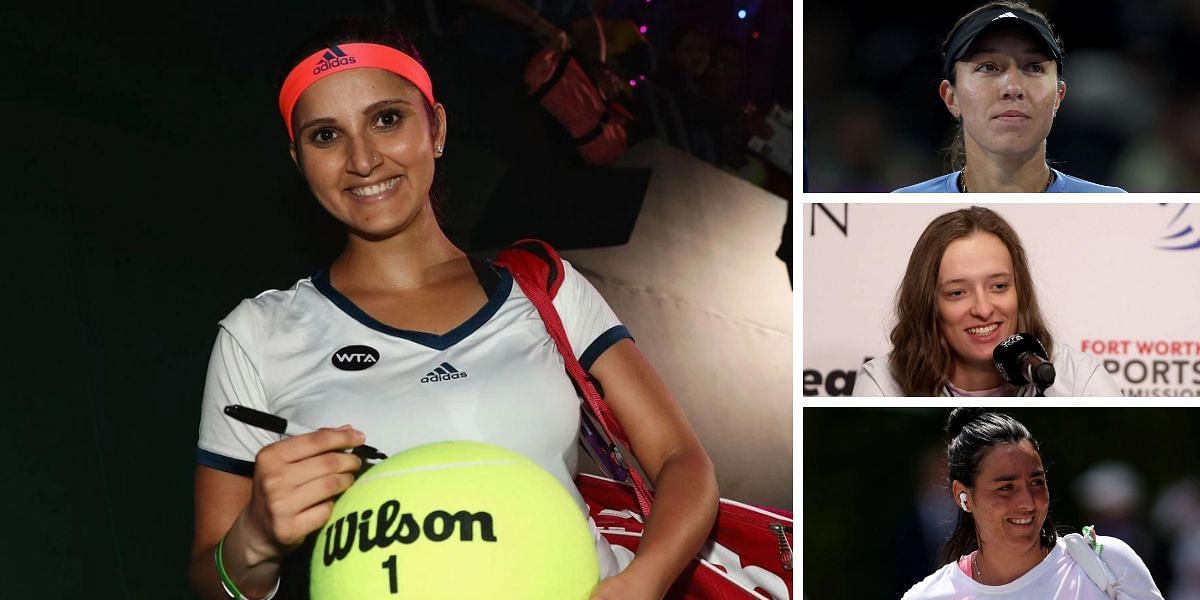 Sania Mirza bid farewell to the tour this week, drawing the curtains on a 20-year-long professional career. By far India's greatest female tennis player ever and a trailblazer in many ways, Mirza received special wishes and tributes aplenty from the tennis world, including Iga Swiatek, Jessica Pegula, Ons Jabeur, and Coco Gauff, among others.
Teaming up with Madison Keys in her final WTA tournament, the pair's loss in the first round of the ongoing Dubai Tennis Championships signaled the end of Mirza's career. The duo shared a warm embrace on the court as soon as the match ended and the American star later shared an emotional social media post for Mirza.
"Thank you for everything you've done for tennis and for me as a friend," Madison Keys wrote on Instagram.
Ons Jabeur, who partnered with Mirza at the Cincinnati Open in 2021 and shares a great camaraderie with her off the court, expressed her admiration for her "habibi" or "beloved."
Doubles partners and the two highest-ranked Americans in the WTA rankings, Jessica Pegula and Coco Gauff, lauded Mirza over an amazing and legendary career, during which she won six Grand Slam doubles titles and earned the world No. 1 ranking.
"Congrats on an amazing career, such a legend," Pegula wrote on her Instagram stories.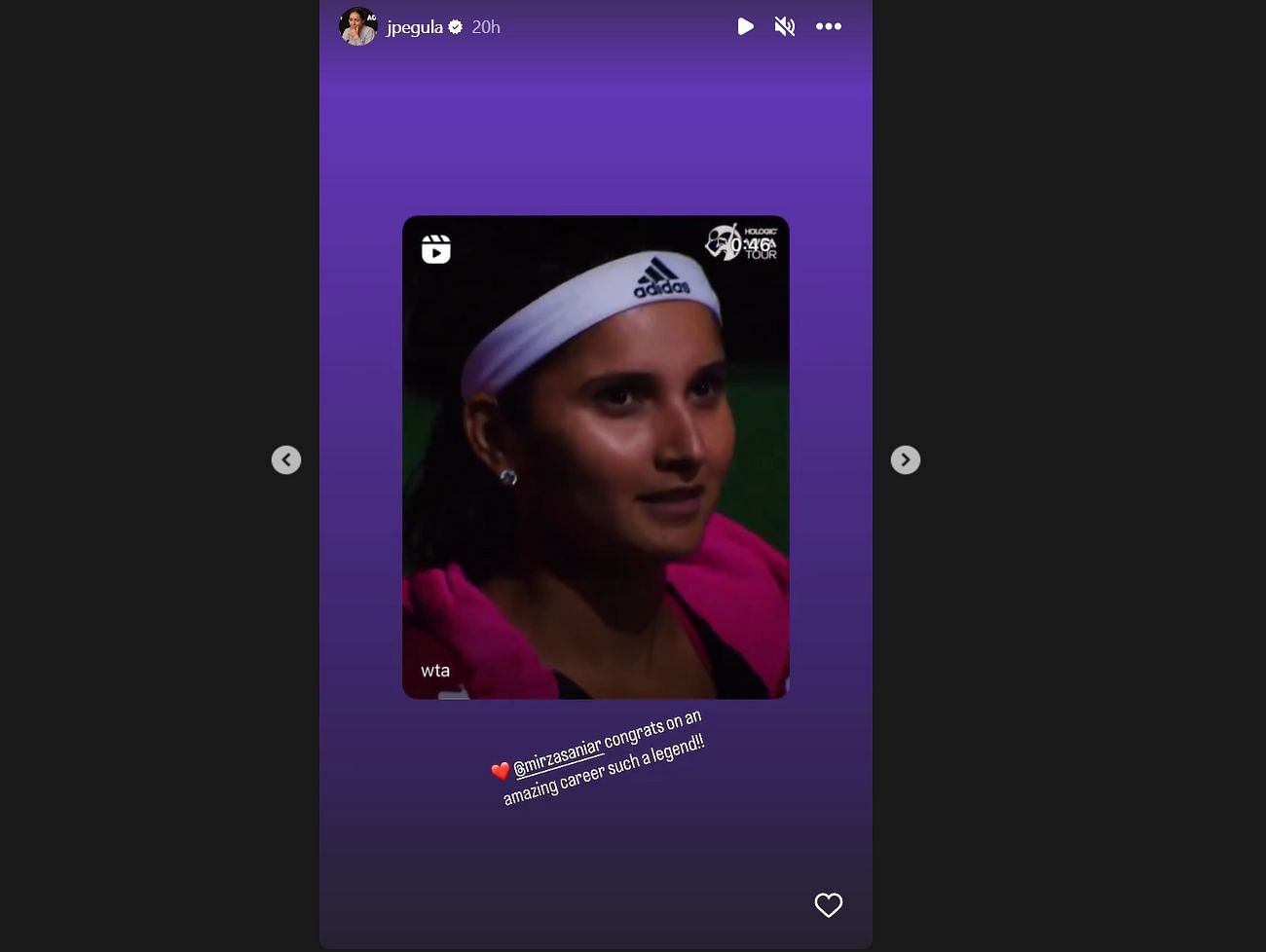 "Amazing career. Wishing you all the best for this next chapter," Coco Gauff wrote on her Instagram stories.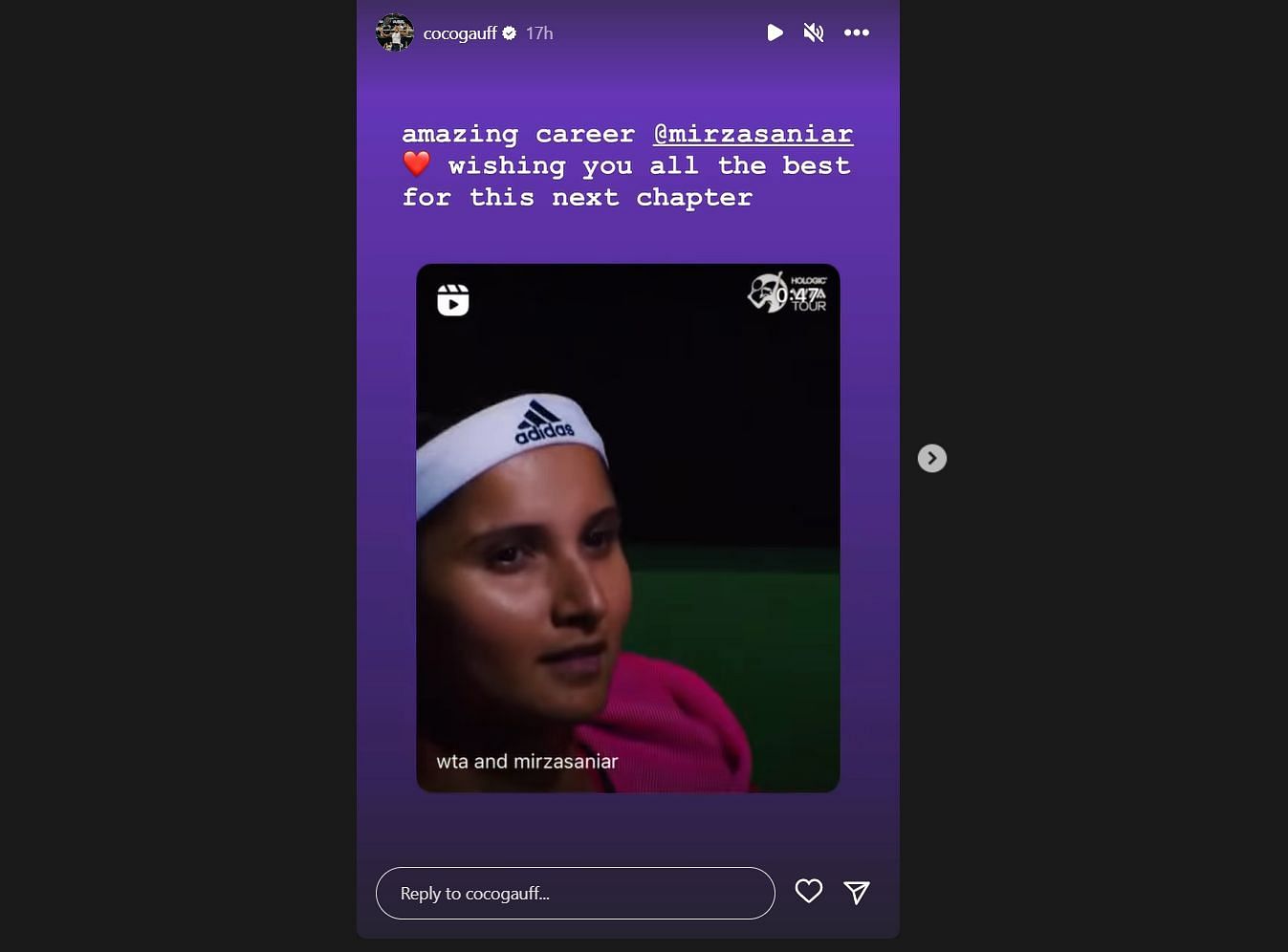 World No. 1 Iga Swiatek thanked Mirza for her contribution to the sport.
Another Indian tennis great, Mahesh Bhupathi, alongside whom Mirza won her maiden Grand Slam title at the 2009 Australian Open, also praised his former doubles partner and welcomed her into the 'retired players' club.'
"Welcome to retirement @MirzaSania. You outdid yourself time and time again both on and off the court …. Proud of you!!" Bhupathi tweeted.
Here are some more reactions from the tennis world's to Mirza's retirement: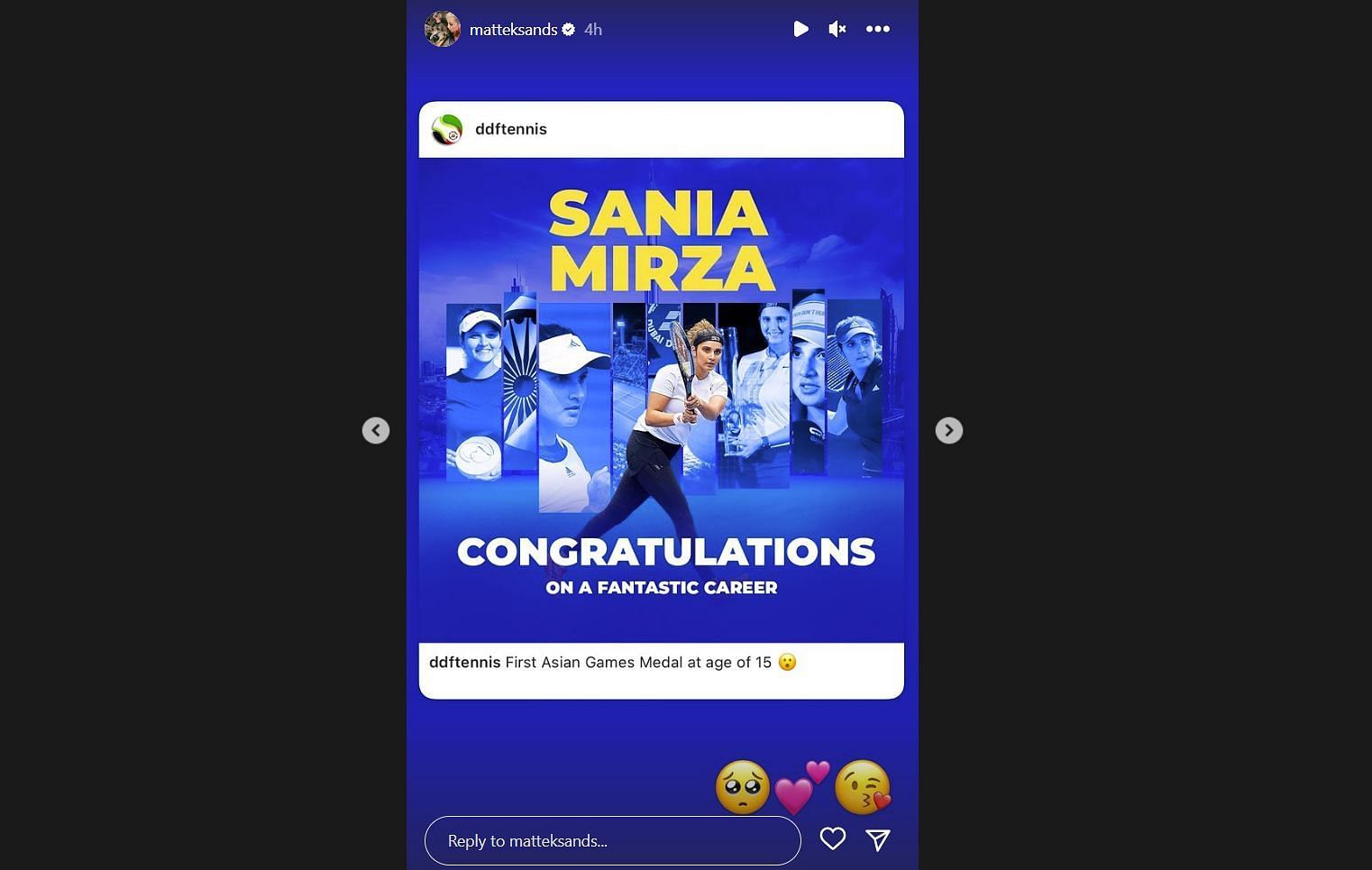 "I'm really grateful I have that much respect" – Sania Mirza on the outpouring of tributes after her retirement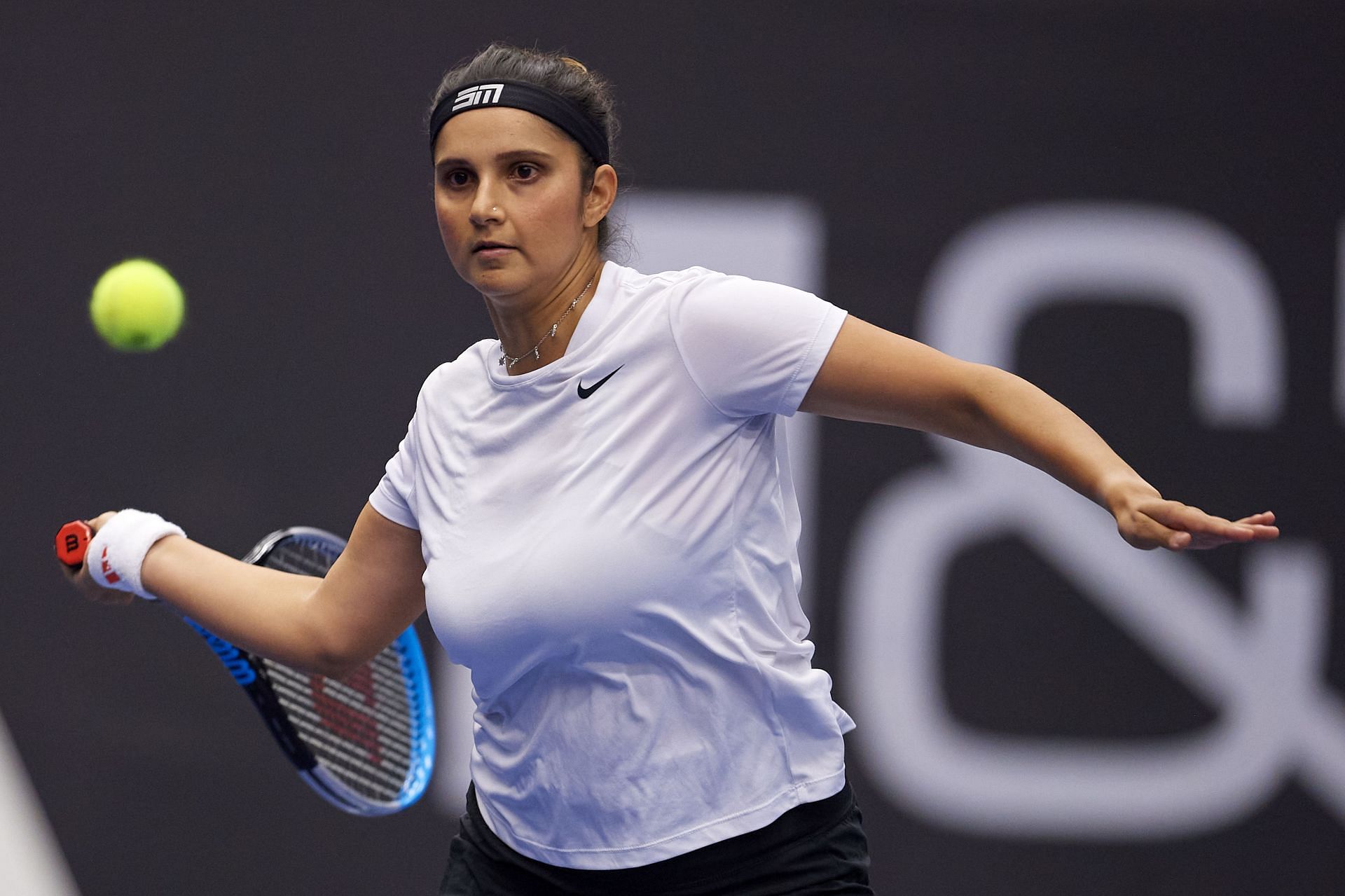 Sania Mirza reacted to the love and respect she has been receiving over the past few days from fellow players, expressing her gratitude for the same.
"I'm really grateful I have that much respect," Mirza said in a press conference at the Dubai Tennis Championships.
Mirza also shared her immediate thoughts after retirement and is glad to have had a 'full tennis life,' retiring at the age of 36. Mirza leaves satisfied by the fact that she was able to retire on her own terms and while still being able to play some impressive tennis. The Indian reached the mixed doubles final in what was her last ever Grand Slam appearance at the 2023 Australian Open.
"Having said that, it's not like I'm retiring at 25 years old. I'm 36. I've had a full tennis life. I've been able to achieve many of my goals and more," Mirza added.
"I feel, like I said, a lot of gratitude today. To be able to do this on my own terms, to be able to do it when I'm playing well is great. I'll still be around tennis. It's just not competing."
One of Mirza's first assignments after tennis retirement will be a mentorship role she has accepted into one of the teams for the inaugural Women's Premier League (WPL) cricket tournament in India.