Novak Djokovic has confirmed that he will be participating in the upcoming Dubai Tennis Championships, putting to bed rumors of a forced injury lay-off. The Serb, who injured his hamstring at the Adelaide International 1 back in January, played with the injury throughout the Australian Open, even keeping himself out of practice on his off days to ensure he did not aggravate it any further.
Back in recovery in Belgrade now, the 22-time Grand Slam held a special press conference at the site of the Serbia Open – the Novak Tennis Center – where he revealed that his hamstring has finally been "repaired" after weeks of rehabilitation.
Djokovic further noted that he was "approaching 100% intensity," sending a warning shot to the rest of the pack, especially the group that will have to fight it out with him in Dubai.
"The injury has been repaired, I am approaching 100 percent intensity. I'm not at that level yet, but it's encouraging," he said. "As a team, we made the decision to go to Dubai. Ambitions are always the highest".
Alongside the 35-year-old, Andrey Rublev, Daniil Medvedev, Felix Auger-Aliassime and many others are part of the line-up at the Dubai Tennis Championships, where Djokovic exited in the quarterfinals last year.
The World No. 1 also touched on his participation in the 2023 Sunshine Double — the Indian Wells Masters and the Miami Open. Having applied for an exemption from the US government to enter the country despite his unvaccinated status, the Serb admitted that it was not in his hands and hoped to see how the situation resolves itself in the coming days.
"For the US, it depends on the situation, I'm waiting for an answer and it's not in my hands," he said. "We'll see how things unfold in the next two weeks."
Novak Djokovic is a five-time winner at the Dubai Tennis Championships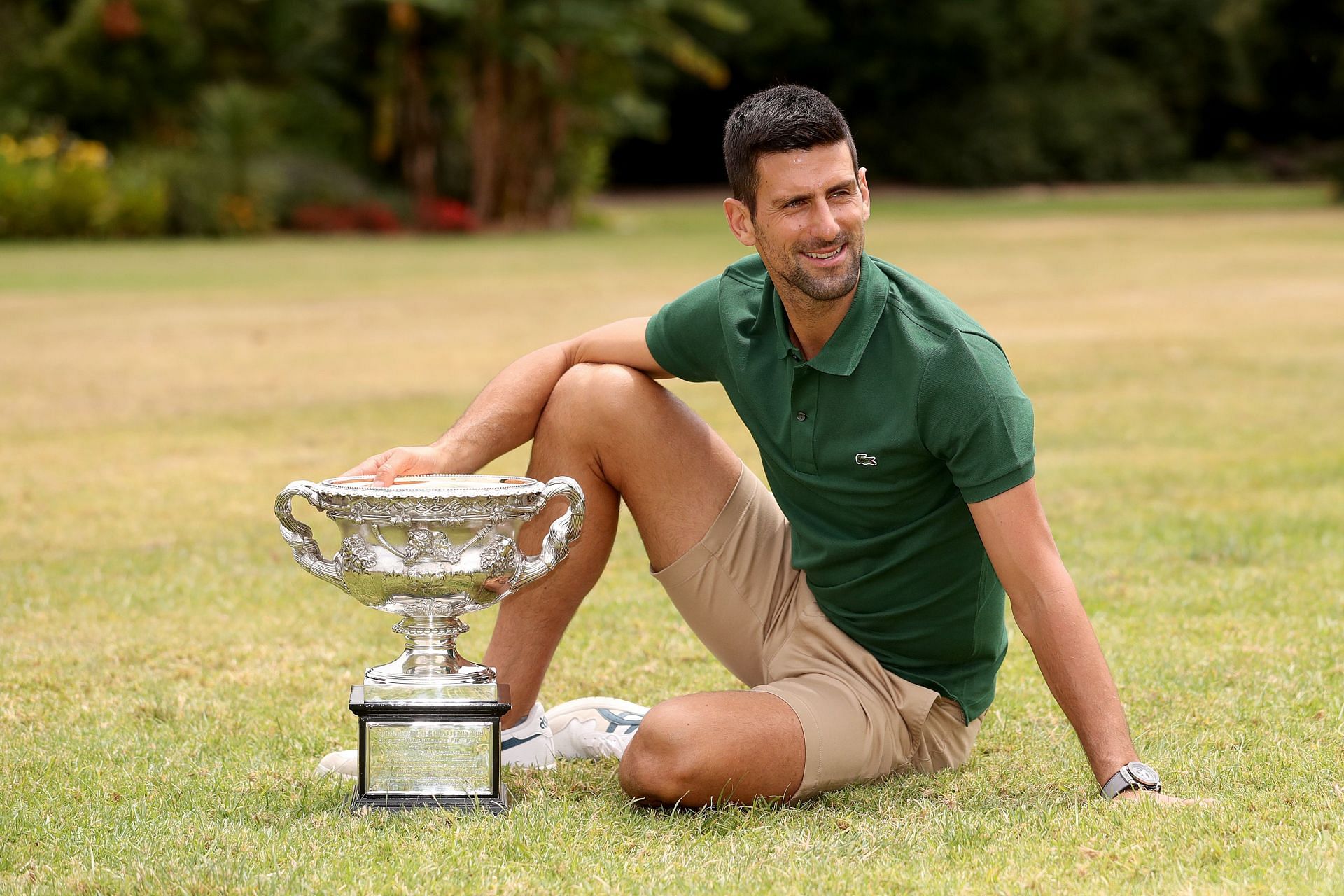 Novak Djokovic will be coming to the 2023 Dubai Tennis Championships hoping to win his sixth title at the tournament, having previously won the title in 2009, 2010, 2011, 2013 and 2020.
The Serb also reached the final in 2015, losing to Roger Federer in the summit clash. Despite winning on five occasions, he is not the most decorated player in the history of the competition, as that honor belongs to Federer (eight trophies).
Djokovic has 7,070 ranking points to his name at the moment, which will become 6,980 after his 90 points from Dubai last year are taken away. Carlos Alcaraz is currently on 6,480 points, but can take his tally up to 6,980 by winning the Rio Open. While the Serb travels to Dubai next week, Alcaraz will travel to Acapulco for the Mexico Open, hoping to stay on pace with the 35-year-old.