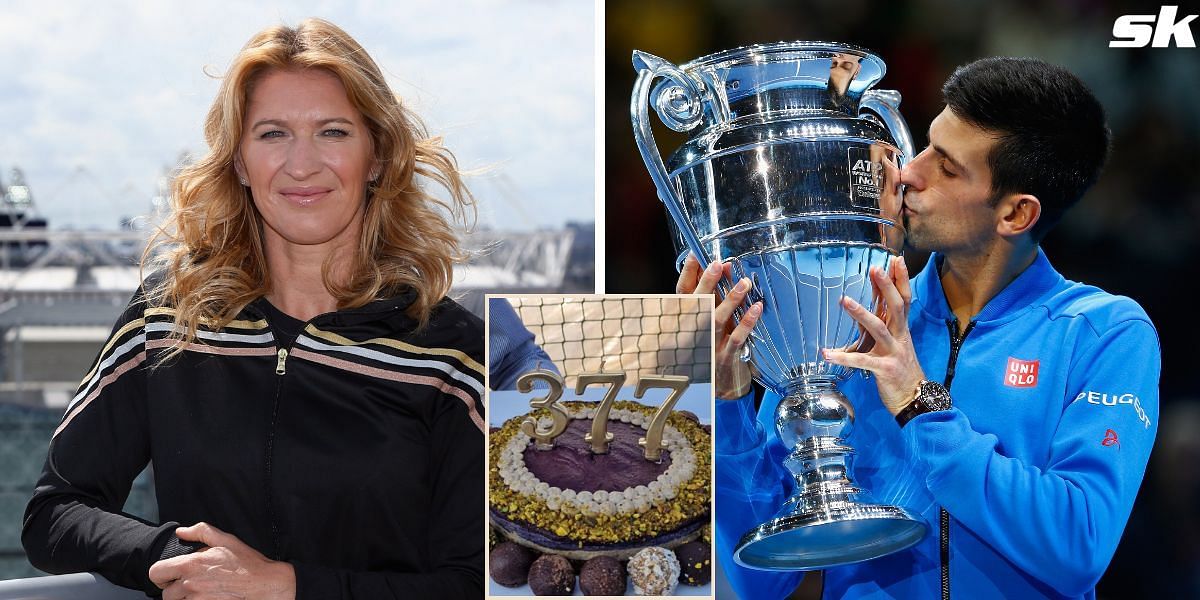 Novak Djokovic equalled Steffi Graf's record for the longest-reigning No. 1 in tennis history this week, beginning his 377th week at the top of the world rankings. The Serb is guaranteed to make it 378 weeks as well, regardless of Carlos Alcaraz's result at the ongoing Rio Open.
Speaking at a special press conference held in Belgrade in honor of the occasion, the 22-time Grand Slam champion admitted that he was "extremely proud" of himself for the achievement. Having dedicated his entire life to the sport, Djokovic was elated at being able to reap the rewards of his hard work.
The 35-year-old also hailed his family and team for having his back every step of the way, remarking that he was very lucky to have their unreserved support.
"Thank you for the congratulations, I am extremely proud to have set another record, this time the record of Steffi Graf. I have [dedicated] everything in my life to this sport, I am lucky to have a great team of people around me and the unreserved support of my family on this journey," he said.
The World No. 1 thought back to all the sacrifices he has had to make to get to this point in his career, pointing out that he has had to push himself more and more to keep up with the rise of youngsters on tour.
"I try to always remind myself where I started from and what it all entailed to get here," Djokovic said. "At this stage of my career, I feel I have to put in even more effort in every way to keep up with the young challengers."
Novak Djokovic also thanked his colleagues who took the time to congratulate him for setting the new record, commenting that he appreciated their words, especially as he has always tried to be friendly with them.
"The generational change is natural, thanks to [Alexander] Zverev and [Matteo] Berretini for their kind words, I appreciate the compliments of the rivals," he said. "I have always tried to be fair with my colleagues and to talk. Those who play tennis at that level understand what is needed."
"The priority is to stay healthy and be in tune with myself on and off the field" – Novak Djokovic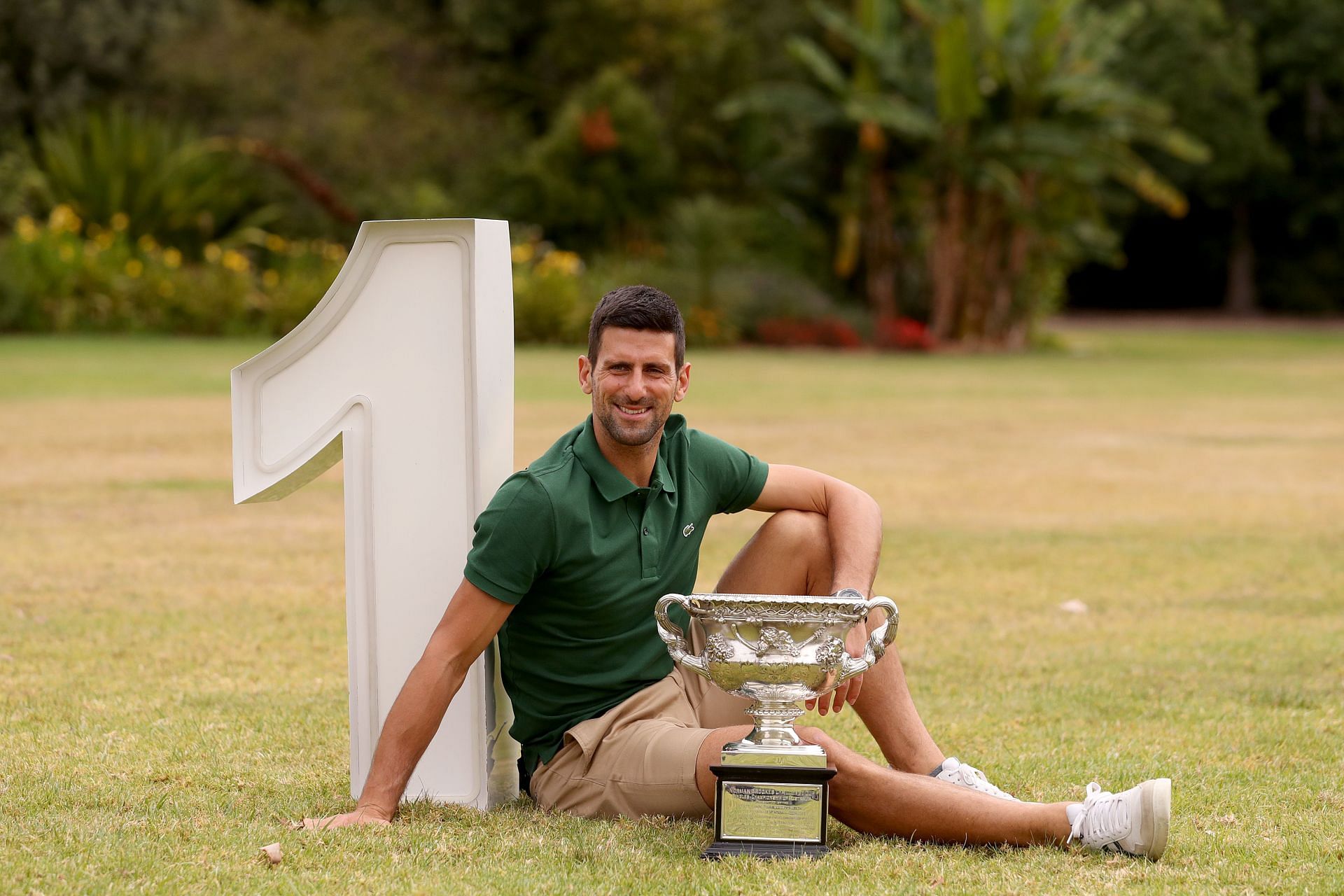 Carlos Alcaraz was the man Novak Djokovic replaced at the top of the ATP rankings after his title run at the 2023 Australian Open, and the Serb had nothing but praise for the young Spaniard. The 22-time Grand Slam champion declared that Alcaraz deserved the No. 1 spot just as much as himself and that he had a great team behind him, led by former World No. 1 Juan Carlos Ferrero.
"Alcaraz deserved the number one spot and the Grand Slam title, I have nothing but words of praise for him both on and off the court," he said. "Explosive, constantly improving, can play at the highest level on all surfaces, great team led by Ferrero."
Presser in brief. Thanks all opponents in career, helping him achieve top level; being #1 for 377 weeks not easy. Having to find new levels to beat younger rivals. No news for US but thanks TDs for backing him. Nadal still his main rival, not Alcaraz. Next up Dubai! #NoleFam pic.twitter.com/EOzOtEbC3Y

— NovakDjokovicUKFan-Linda🐊🦋🐺 2️⃣2️⃣ #djokovic𓃵 (@DjokovicUk) February 22, 2023
Finally, the 35-year-old reiterated that the No. 1 spot was no longer a priority for him, as he only focussed on being healthy and being in tune with himself both on and off the court now.
"First place is not an absolute priority for me. I always strive for it, but for several years now I have looked at it only as a consequence of good results," Djokovic said. "The priority is to stay healthy and be in tune with myself on and off the field. Then I know I can win any tournament".