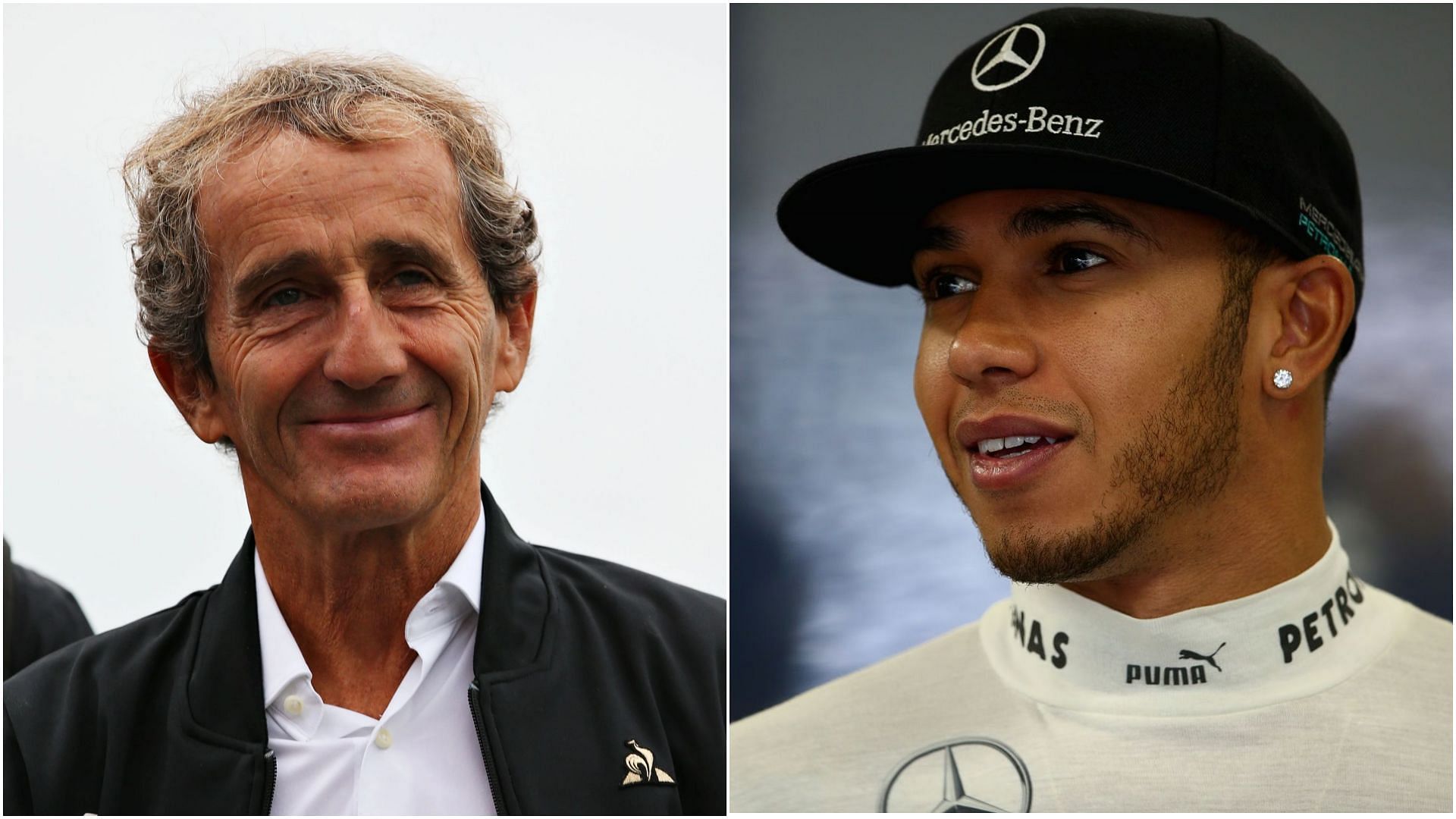 Although Lewis Hamilton is considered one of the best F1 drivers in the history of the sport, he too has had a slump in his career. Back in 2013, several people were doubtful whether the Briton would ever win more than one world championship. In the five years since his first world championship win in 2008, he was unable to grab the top spot. Sebastian Vettel, meanwhile, soared high as he won all four of his world championships during Hamilton's drought.
It was then that former F1 driver Alain Prost advised Lewis Hamilton to change his approach towards racing. The four-time world champion explained the core difference between Vettel and Hamilton and how things worked out much better for Vettel at the time. Prost said:
"The way Sebastian Vettel works with people in the team, we know that he is doing little things different to the rest. That gives him an advantage and makes him more confident. That's why it is always a package. On the other side, there is a guy like Lewis who is more of a pure racing driver but I think he should change a little bit and look into other things because he could be surprised."
Sir Lewis Hamilton getting 4 consecutive pole positions (Britain, Germany, Hungary, Belgium) in the 2013 season against Sebastian's RB9, one of the most complete cars in f1 history, isn't talked about enough.
Lewis is the best qualifier the sport has ever seen. 🐐 pic.twitter.com/RH0W1ftEIj

— Karl (@44karll) April 30, 2022
At the time, F1 introduced a massive change in power units by making them hybrid. Of course, today we know that Hamilton's career took a U-turn as he dominated the sport in the hybrid era. However, in 2013, everyone was uncertain which team would create the best package with the new power units and which driver would be able to master it.
Hence, Alain Prost further explained how Lewis Hamilton had to change to drive the new power units and beat Sebastian Vettel, saying:
"Now you are not driving by yourself. You are going to have all this computerised equipment behind you and you might get a different reaction. Maybe next year he will find another motivation, but at the moment he is finding it very hard to beat Sebastian, because the way he has his team behind him, maybe Lewis needs to have something different."
---
Lewis Hamilton shared how he 'evolved as a driver' ahead of the 2023 F1 season
Lewis Hamilton recently explained how he trained mentally for the 2023 F1 season to have a good connection with the team and deliver the best he could. During Mercedes' car launch event, the seven-time world champion said:
"I think not only as a team do we have to look at ourselves as a team and how we function, but I know ultimately I'm hired by the team. I have to look at how I operate, how I communicate, how I'd use my time and how I deliver results. So I had to continue to be very critical of myself, to be able to understand where the bar is and where the goalposts are moving all the time. How you can evolve as a driver, that's something I'm very, very focussed on."
He is considered the most dominant and consistent driver in F1 history. Hence, the Briton is constantly focused on having good communication with Mercedes and keeps training mentally and physically.