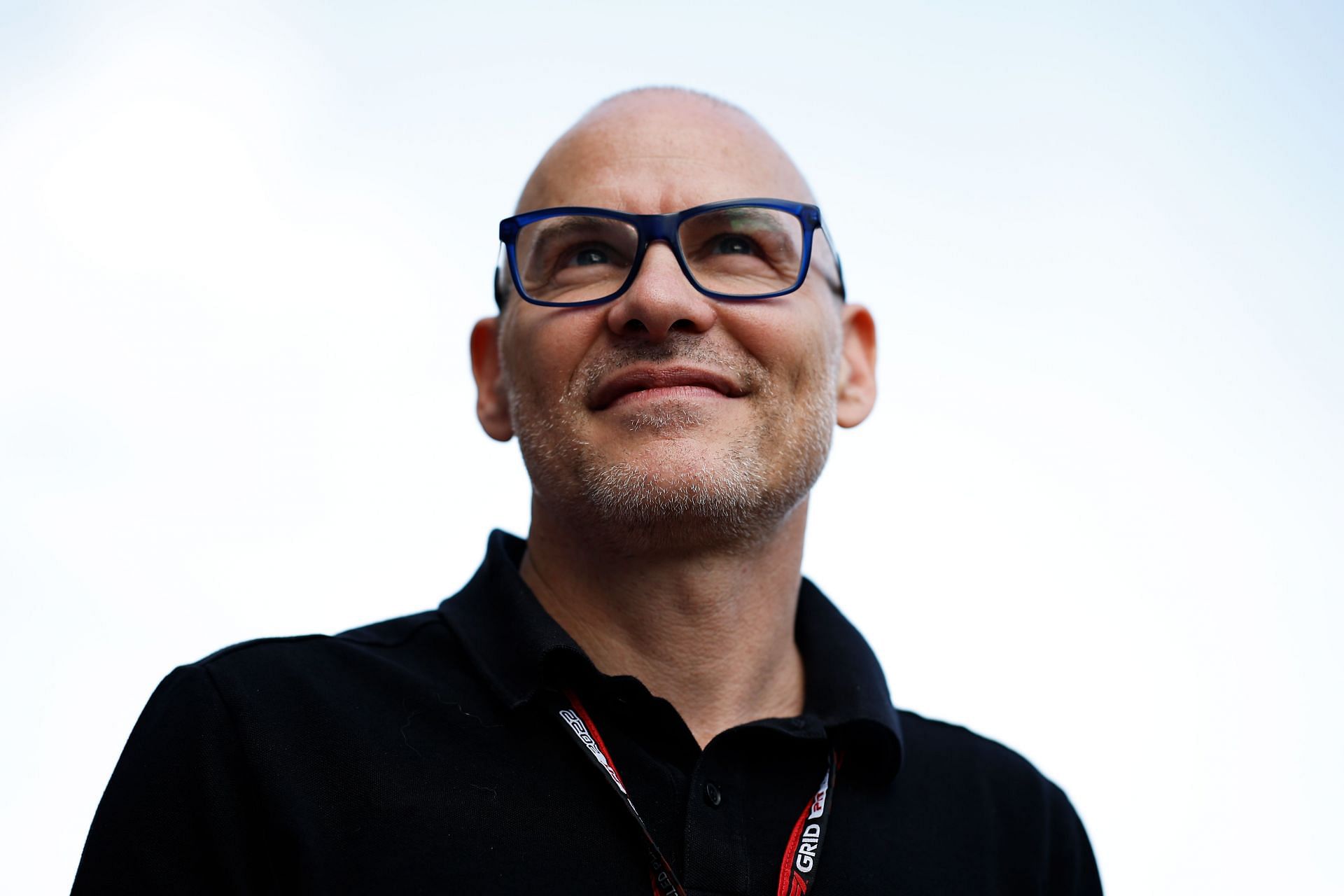 Former F1 driver Jacques Villeneuve will be racing in the 2023 WEC (World Endurance Championship) with the ByKolles-run Vanwell Racing Team. This marks his return to a top-tier racing series after quite some time.
The Canadian has raced in loads of racing series like Formula 1, NASCAR, WEC, IndyCar, and many more. In recent years, he has been taking part in the NASCAR Whelen Euro Series. However, he will return to a top-level racing series like the WEC in 2023.
Speaking to PlanetF1, Jacques Villeneuve explained how not many racing fans knew that he did not retire after F1 and kept racing in other lower-category competitions. He said:
"I've never been retired! So it's not even semi-retirement. I know a lot of people think that I haven't been racing. After Formula 1, I moved to North America to focus on that."
He further added:
"Ever since, I've been doing just piecemeal races – never full championships. Ice racing in France, V8 Supercars in Australia, NASCAR, I did some Formula E, EuroNASCAR, the Indy 500… so I actually never retired, it was just very complicated to get full-time race seats, mostly because I was busy building up a family."
Speaking about WEC and Le Mans, he expressed his urge to either win the entire championship or at least win at the latter. He also mentioned how he came close to winning Le Mans back in 2008, but only managed to finish second. Villeneuve feels confident that he can perform well after all the rule changes and with the influx of new teams. He further added:
"I've always wanted to do WEC, and Le Mans – it's one race I need to win. We've only managed to finish second, in 2008, which was a big disappointment. But it was always hard to get in with the constructors because, normally, they have their drivers – they bring up their own drivers from when they were junior drivers, and it was really hard to get in there. So, with the new rules, and the influx of teams, that's opened up the door a little bit."
---
Jacques Villeneuve feels Fernando Alonso still belongs in F1
Former F1 driver Jacques Villeneuve praised Fernando Alonso after the Spaniard drove brilliantly to finish P6 at the 2022 French GP. Though he started from P7, he was able to overtake Lando Norris and defend against both McLaren cars to help his teammate Esteban Ocon catch up and overtake them as well.
In a column for the Dutch publication Formule1.nl, Jacques Villeneuve praised Alonso for his defense against McLaren and claimed that this is the reason why he still belongs in the sport. The Canadian wrote:
"I would like to mention Fernando Alonso. The way he held up the McLarens and let them smoke their tires after which [Esteban] Ocon could still catch [Daniel] Ricciardo; that is experience and exactly why Alonso still belongs in Formula 1."