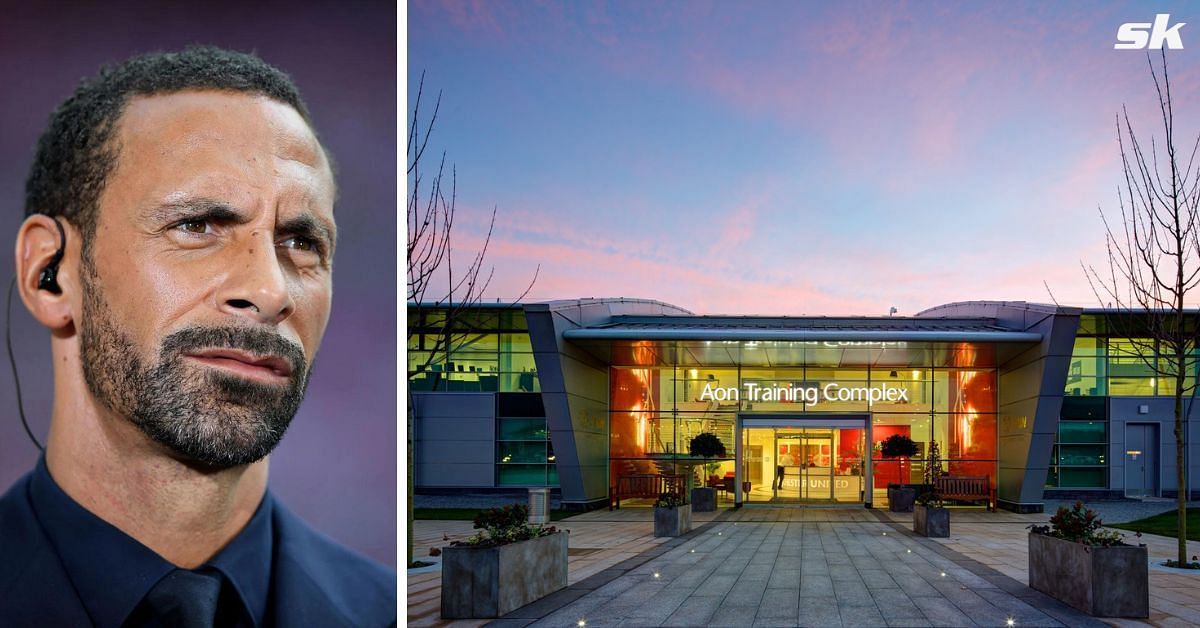 Rio Ferdinand has praised manager Erik ten Hag for changing the mood at Manchester United.
The Dutch manager took over the helm last summer after a disappointing season where they finished sixth in the league. They are now third in the table – five points behind leaders Arsenal who have a game in hand.
Speaking on the VIBE with FIVE channel (h/t Metro), the former Manchester United centre-back said:
"The vibes at Carrington and Old Trafford have changed dramatically. It's become more positive, the ambience in the place. The cafeteria has even changed. It's like everything has changed. Looks different, feels different, food's different.
"The feeling when you walk in, I've had very negative vibes [in the past] when I've walked through the corridors of the training ground. I was on my own, walking back out through the training ground, through the corridors, and I stood there and just smiled.
"I can sense something happening in here now. I don't [know] what it is or where it's going to but the ambience is very different. There's a confidence in the place. And the confidence isn't about the players alone, it's the staff. I can sense something with the staff.
"They're more upbeat, happy to be in at work every day. And that's all been generated and created by Erik ten Hag and his management team and some people behind the scenes, because there's not one person who can change the whole culture of a football club – it's a collective approach."
Having spent 12 years as a Red Devil, Ferdinand's observations about the vibe at Carrington automatically assume more validity. He concluded:
"It's nice to go to Carrington and Old Trafford and feel more optimistic than negative. The vibe when they're out training, doing the rondos, there's a different energy that I haven't seen for a while, not that I've been there loads."
---
Manchester United have a huge week ahead
Manchester United have a season-defining week ahead. Their next game is the second leg of their UEFA Europa League round-of-32 clash against Barcelona on 23 February.
Three days later, they will play in the EFL Cup final against Newcastle United at Wembley. A fifth-round FA Cup clash against West Ham United on 1 March will then be followed by a derby clash against Liverpool on 5 March.
Four wins in four will keep Manchester United on track for a quadruple. Their first task will be to beat Barcelona after the first leg ended 1-1.
The game against the Magpies will ensure a first trophy for the club since 2017 when they won the UEFA Europa League under Jose Mourinho. Winning the league looks tough for them, but it is still a real mathematical possibility.