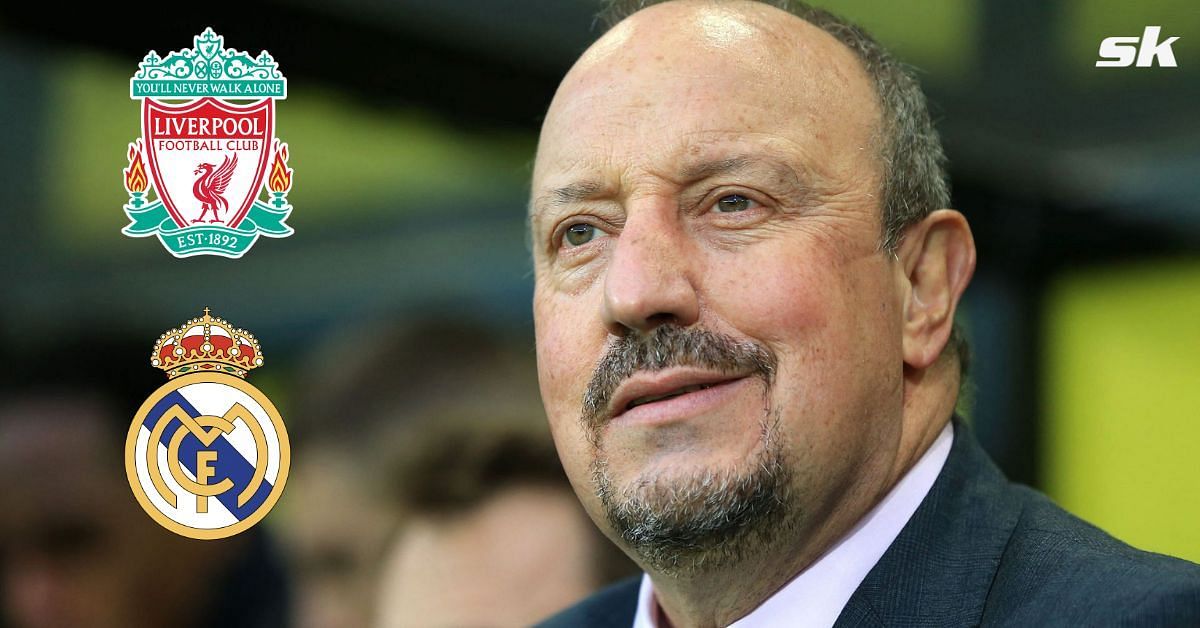 Liverpool will welcome Real Madrid to Anfield for the first leg of their highly anticipated UEFA Champions League last-16 tie on Tuesday (February 21). According to Rafa Benitez, who led the Reds to win the competition in 2005, there is a key duel that could determine what happens in the match.
Benitez believes that the key battle may come on the flank between right-back Trent Alexander-Arnold and Real's speedy winger Vinicius Jr. Writing in The Times, he stated (via The Mirror):
"One of Liverpool's strengths is the right back and one of Real's strengths is the left wing. They will not change, so it will be an interesting battle again. Vinicius can follow his rival, Alexander-Arnold, but he will not do that all game because that is not his mentality."
He continued, revealing what the Reds needed to do to keep Real Madrid from taking advantage of the right flank:
"So if Real regain the ball, and can then avoid the first pressing line of Liverpool, there could be a big gap for them to try to exploit. Liverpool will know that it means the centre back, Joel Matip or Joe Gomez, or the right-sided central midfielder, Jordan Henderson, must be alert to cover and protect this space. The match-up between Alexander-Arnold and Vinicius could be key."
The match is a repeat of last year's final at the Stade de France. Vinicius scored the only goal of the match to help Carlo Ancelotti's side to a 1-0 win.
While Karim Benzema's return from injury has provided a boost for Real Madrid, all eyes will be on the Brazilian ace once more in the upcoming tie.
---
Jurgen Klopp warns against Vinicius Junior threat ahead of Liverpool vs Real Madrid
Notably, in the Champions League final last year, Vinicius managed to get past Alexander-Arnold at the far post to reach a low cross and convert it. It was argued that the Reds right-back might have done better to keep his mark from getting to the ball first.
Liverpool manager Jurgen Klopp could only look on as his side lost out to Real Madrid because of Vinicius' effort. He has now urged his players to stick to him at all times in their upcoming Round of 16 tie. In his pre-match press conference on Monday, the German tactician said (via Mirror):
"As far as I know, he's a world-class player. You should not leave him alone in one-on-one situations or alone [full stop]."
Vinicius has registered 16 goals and eight assists in 34 games across competitions this season.