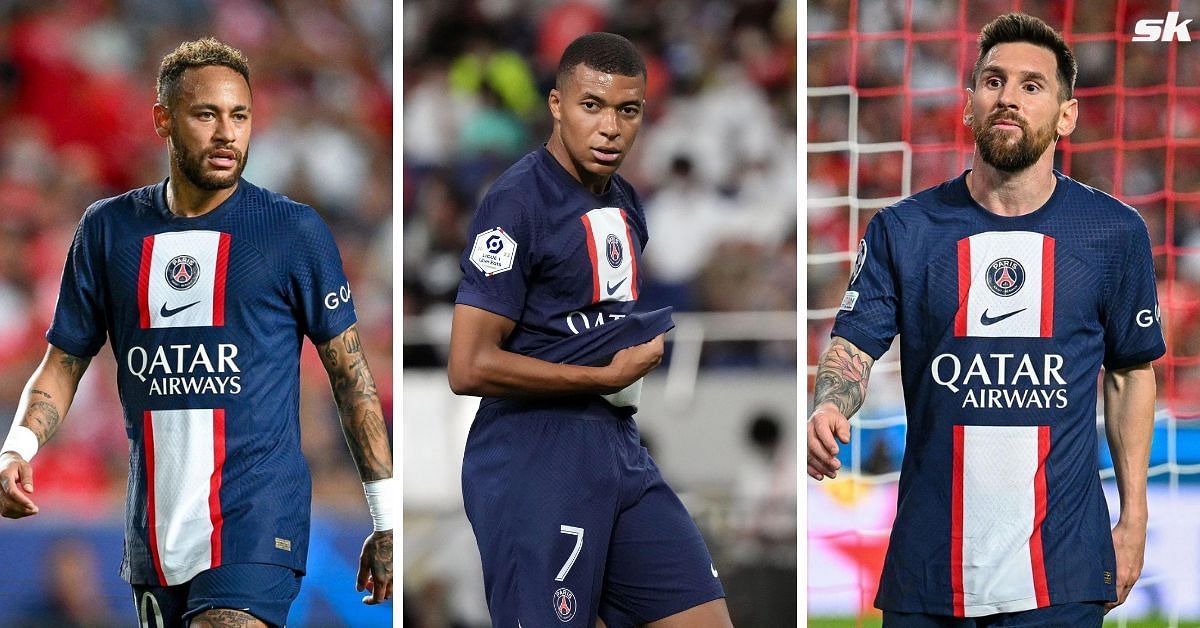 Former Ligue 1 attacker Ludovic Obraniak has slammed Paris Saint-Germain (PSG) for refusing to stop playing Lionel Messi, Neymar, and Kylian Mbappe together.
PSG suffered a damaging 1-0 defeat to Bayern Munich in the first leg of their UEFA Champions League Round of 16 tie last week. They now face the risk of crashing out of the competition once again.
Les Parisiens will have to cause a turnaround in the second leg of the tie in Munich on March 8 to progress to the quarter-finals. However, they could be without star forward Neymar for the crunch fixture.
The Brazilian icon twisted his ankle during the team's 4-3 win against LOSC Lille at the weekend. He is now expected to be sidelined for as long as four weeks, making him a doubt to face Bayern.
However, Obraniak believes PSG should not be worried even if the 31-year-old is not available. The former Ligue 1 attacker insisted that the player has failed to live up to his potential at the Parc des Princes. On La Chaine L'Equipe [via Canal Supporters], he said:
"He was there against Bayern [in the first leg], he played and what did he do? You have to be factual and realistic because we are always hopeful about Neymar. But we have to stop being 'hopeful' about him. He is often injured or in bad shape."
Obraniak also feels that having Messi, Neymar, and Mbappe in the line-up makes PSG imbalanced. He also slammed the club for continuing to play them together. He said:
"The problem with this team is that we realize that it is very difficult to play with all three [of the attackers in the line-up], there is no balance. We know it, nobody really says it, but nobody wants to make a choice also."
---
Obraniak says Kylian Mbappe, not Lionel Messi or Neymar, is PSG's X factor
Obraniak went on to claim that Kylian Mbappe, not Messi or the Brazilian, is PSG's X factor. He also explained that the Parisians are likely to play better with only two of their revered attacking trio in the lineup. He added:
"With two in front, you may have a different team balance. And the X factor, it's still Kylian Mbappe, don't look. It is he who makes the difference. Against Munich, Neymar was there, Messi was there, and nothing happened until Mbappe came in."
Obraniak is not the only pundit who believes Les Parisiens should stop playing all three of them together. French journalist Julien Laurens shares the same opinion.