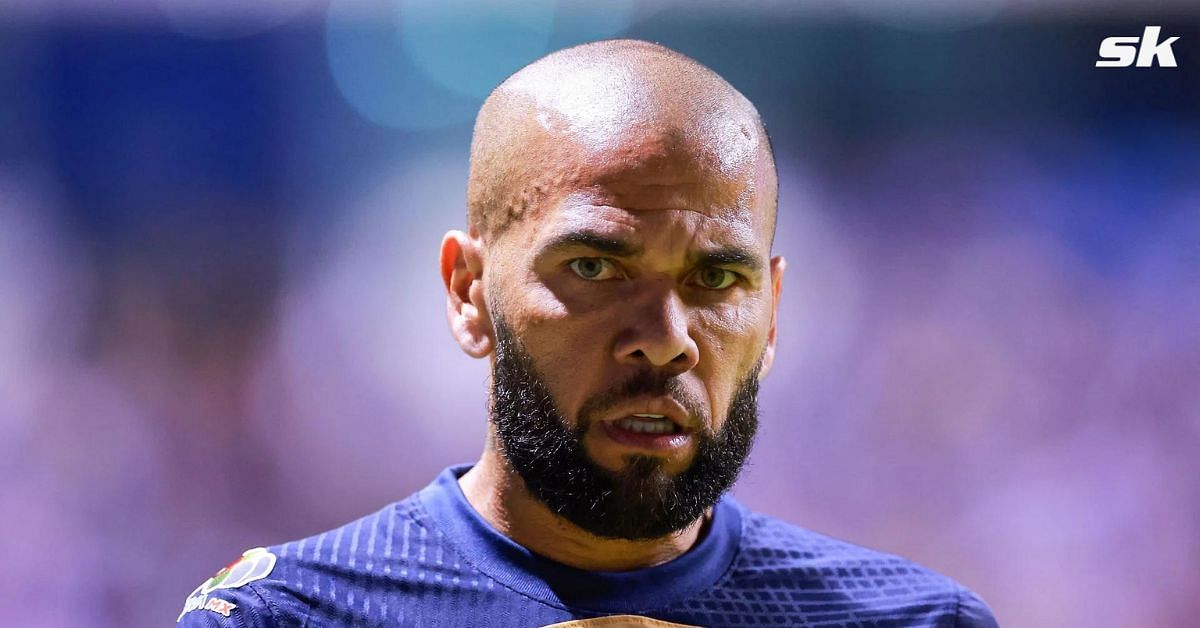 Former Barcelona player Dani Alves remains in prison after his bail appeal was denied. Alves was arrested due to allegations of sexual assault on a 23-year-old woman at a nightclub.
According to Diario AS, the full-back initially turned down claims of any wrongdoing and claimed he didn't touch the woman. While Alves' version of the incident has since changed, the Brazilian has maintained his innocence.
However, witnesses have claimed different versions of the story. The incident allegedly took place on December 30, 2022, at a nightclub in Barcelona. Spanish outlet El Periodico released the complainant's version of the incident. It read (via MARCA):
"Dani Alves forced her to sit on top of him, threw her to the floor, forced her to give him oral stimulation to which she actively resisted, slapped her, lifted her off the floor and penetrated her until he ejaculated."
With serious allegations like the one against Alves taking time to get resolved, the full-back could be expected to stay in prison for a year or two (according to Football Espana).
The 39-year-old last played for Mexican club UNAM. Alves has represented European giants like Barca, Juventus, and Paris Saint-Germain (PSG) during his trophy-laden career.
Barcelona legend Dani Alves' wife penned an emotional letter
Barcelona legend Dani Alves' wife, Joana Sanz, recently penned an emotional letter. The alleged rape incident took place when Alves was in Spain to attend Sanz's mother's funeral. Writing about her mother, Sanz wrote (via MARCA):
"One month ago today I had to make the hardest decision of my life; to let you go, I still have the feeling that when I get home, you're going to greet me with excitement. It hurts so much to smell you and not hear you, I need your hugs so much, to see you laugh or dance…"
Sanz's message further read:
"I need your joy. You told me not to cry and I promise I'm doing my best not to. I have my livelier days but that inner cold, it always accompanies me… And sometimes, it breaks me into a thousand pieces. I feel so alone, you know? You told me that wherever I am you were going to be with me, but I don't feel you. Many people may love me and I appreciate it, but a mother's love is truly unique."
Barcelona legend Dani Alves, meanwhile, has reportedly recently made his debut in prison football.