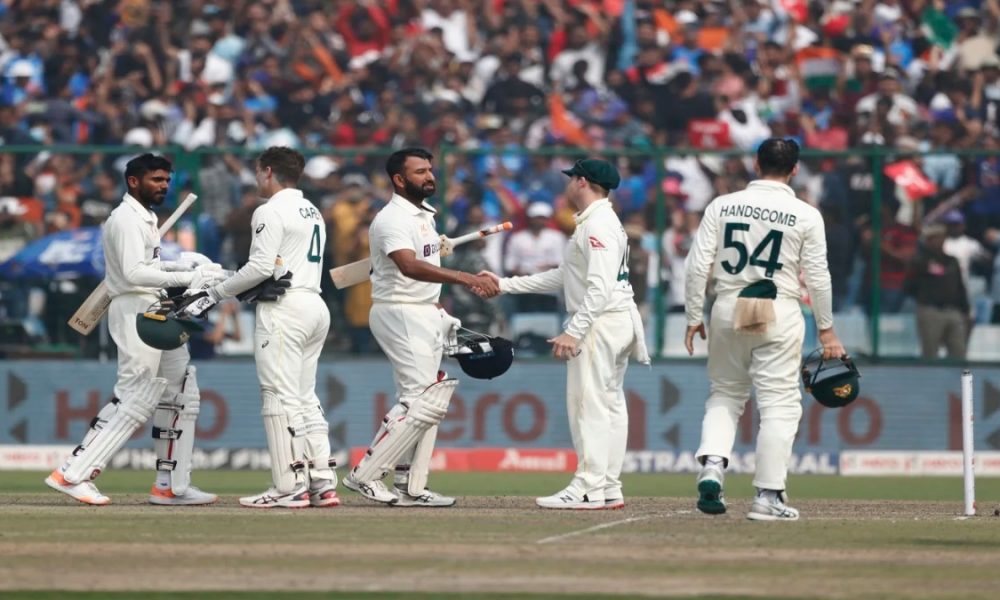 New Delhi: Indian men recorded a win over Australia in the second Test of the Border-Gavaskar Trophy and have almost qualified for the World Test Championship finals. Ravichandran Ashwin and Ravindra Jadeja trapped Australian batters in their spin web while Rohit Sharma and company chased 115 to get a 2-0 series lead. Even after two losses, Australia's chance to qualify stands tall.
Here is how the qualification chances for the three teams in contention look:
1. India
After the win in the second Test, India stands in the second position on the table with 64.06% points and is almost through. The only case in which India misses out is if they lose the last two Tests against Australia and Sri Lanka wins 2-0 against New Zealand. If India loses both the upcoming Tests, their point percentage will drop to 56.94% and will give them a chance to Sri Lanka to qualify with two wins taking them to 61.11%.
2. Australia
Even if Australia lose the Border-Gavaskar Trophy 4-0, they will still finish at 59.65%, which is enough for them to qualify. They currently stand on top of the table and the only case in which Australia does not qualify for the finals is if they lose the next two games against India and Sri Lanka wins 2-0 against New Zealand.
3. Sri Lanka
Sri Lanka stands on the third number and is still in contention to play the WTC final. While they will have to win both the Tests against New Zealand, their chances are still dependent on the series between India and Australia.
If India wins less than three Tests against Australia or if India wins 4-0, Sri Lanka will qualify given they beat the Blackcaps 2-0.
WTC Finals
World Test Championship finals will be played at the Oval in England from June 7 to 11. ICC has also kept June 12 as a reserve day. Apart from the Border-Gavaskar Trophy, a two-match series between South Africa and West Indies and between Sri Lanka and New Zealand are also pending.