WATCH: Sam Grafton says "EPT Paris is LONG Overdue!"
PokerNews caught up with PokerStars Ambassador Sam Grafton during the PokerStars Caribbean Adventure for a sitdown interview about his life as an ambassador, his journey to where he is now and whether he's looking forward to upcoming PokerStars Live events in Paris and Cyprus!
A 12th place finish in the PokerStars Players NL Hold'em Championship saw Grafton pocket a cool $238,700 and he said it was great to run deep in such a prestigious tournament.
"In all my years of experience playing, there's only been a few times that I've run really deep in a tournament as prestigious and exciting as the PSPC. So of course, as poker players, we've always got our eyes on that big first prize or a top-three finish.
"We always want a little bit more, and we can always play a little bit better. It would have been nice to really close out and get one of those million-dollar prizes."
Grafton says that he's playing "every single stake" in the 12 years that he's been playing poker and that he says he's enjoying educating a new generation of poker players.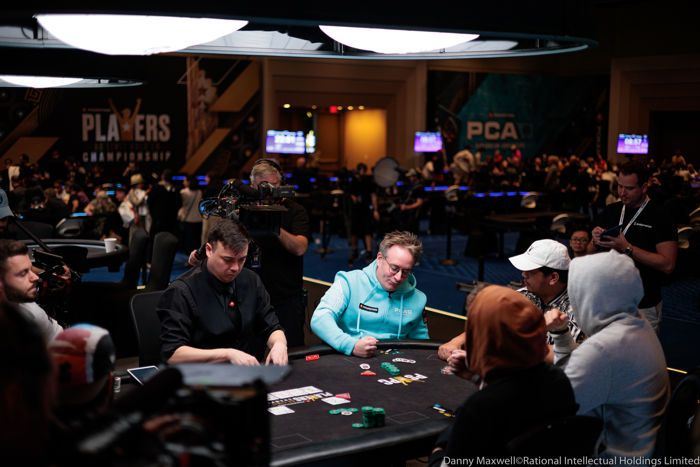 "I've been in every kind of situation you can be in, in terms of bankroll — being backed, being unbacked. Playing high stakes, playing low stakes. I'm really happy to just pass that on to other people who are a bit newer to poker.
"Players who aren't used to being on a TV table or they're not used to playing a 25k tournament. I think that's just part of being a good person. And, of course, that feeds a little bit into the ambassadorial role. I am part of PokerStars and I want everyone who is at a PokerStars event to have a great time."
---
Sam Grafton: The Five And a Half Million Dollar Man
---
The hunger to achieve is still there, Grafton says, and he wants to continue his success since the $5 million victory in the Coin Rivet Invitational last September.
"It just makes me more hungry to achieve. It's quite an honour to be a PokerStars Ambassador and I put even more pressure on myself to do really, really well."
---
Don't Miss Out on These Player Experiences at EPT Paris
---
With a return to Cyprus already on the cards for later this year — and EPT Paris taking place this month — Grafton says he's excited for more PokerStars Live events in 2023.
"EPT Paris is long overdue and I have great memories of Cyprus. I think it's going to be a very special event."