Mike McClain, Who Took Bad Beat by Raymer at 2004 WSOP Final Table, Passes Away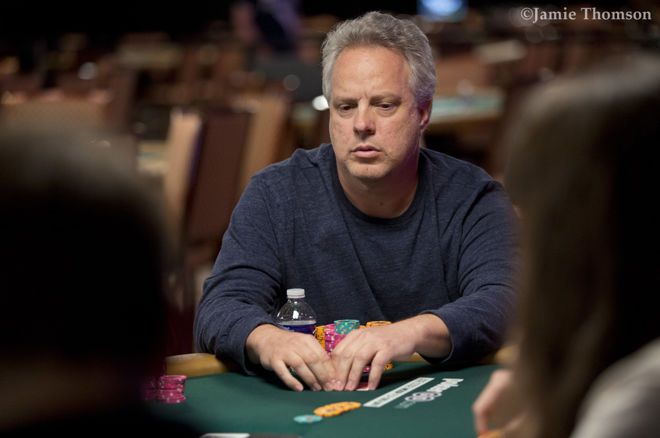 Earlier this month, the poker world received the news that longtime grinder Mike McClain passed away from stomach cancer.
McClain had a Bachelor of Science degree in engineering and previously worked in the computer industry before taking up poker full-time.
"Mike had been a poker mentor to me. Just listening to him describe hands made me a much better player," poker author Lee Jones, a friend of McClain's, shared in a remembrance on Poker.org. "He would drive down from his home in the Sacramento area and sit in Bay 101's $60-120 LHE game for a few days, make enough money to last a month, then drive home."
Lee explained that McClain, who was diagnosed in 2021, recently make the decision to end chemo and spend his remaining days with family and friends.
"Mike didn't make decisions like most people do, but in the years I knew him, he made many more correct decisions than he made wrong ones," Lee added. "His last important decision was certainly tougher than any of us would want to face, but I've no doubt that Mike made the right decision for himself and his family – that's all that matters."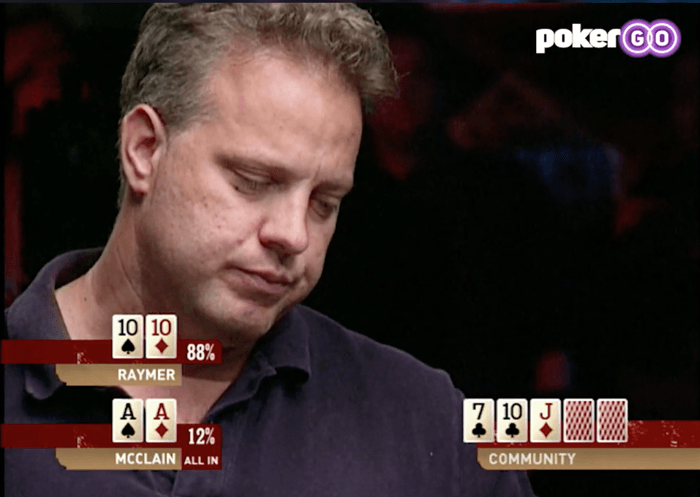 According to the Hendon Mob, McClain had $1,303,837 in lifetime tournament earnings including a career-best of $470,400 for finishing ninth in the 2004 World Series of Poker (WSOP) Main Event. In fact, it was that tournament where he first got major time in the poker spotlight thanks in no small part to battling with eventual champ Greg Raymer.
Aces Cracked at 2004 WSOP Final Table
At the final table of the 2004 WSOP, which can be viewed on demand at PokerGO, McClain looked down at the
and raised to 150,000. Raymer looked down at the
on the button and three-bet to 500,000. Both blinds folded and McClain moved all in.
Raymer called and got lucky when the flop came
to give him a set. The
turn meant a nine would chop it, but the
river was a brick to eliminate McClain.
"In my limited interactions with him, what probably stood out the most was just how well he took the bad beat I gave him at the final table," Raymer told PokerNews after learning of McClain's passing. "While obviously disappointed, he was calm and composed, and never had a bad word to say about any of it. He honestly seemed to handle it as perfectly as possible. Instead of focusing on the bad luck of that hand, he kept in mind all of the good luck that got him that far and helped him win almost half a million dollars. I doubt even 2% of all poker players could have handled it as well, and that is a great testament to him and his skill at poker."
Raymer added: "I ran into him several times after that final table, and he was always a super nice guy, very calm and quiet. I think what stood out to me the most about Mike was his clearly obvious intelligence. Somehow, even if he had hardly said a word, you just knew he was brilliant."
Other highlights on McClain's poker résumé included $182,900 for taking fifth in the 2007 World Poker Tour (WPT) Legends of Poker, $99,648 for finishing ninth in the 2006 WPT LA Poker Classic, and $53,777 for placing fourth in the 2008 WSOP Circuit Lake Tahoe $5,150 Main Event. His last documented tournament cash came in March 2020 when he placed 16th in the Bay 101 Shooting Star $5,200 Main Event for $17,595.
PokerNews offers condolences to the friends and family of Mike McClain, who will be sorely missed by the poker world.