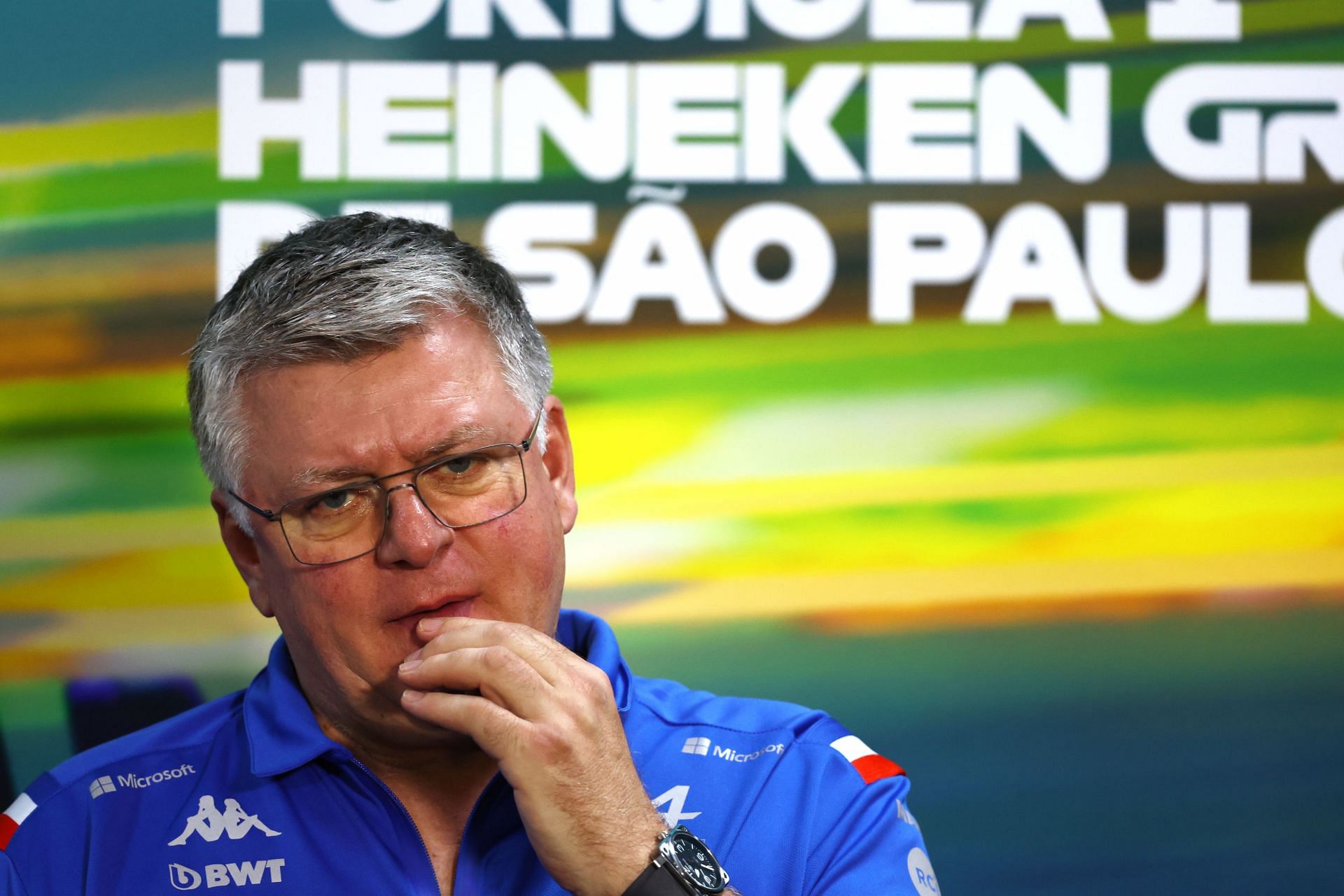 Alpine team principal Otmar Szafnauer hopes his team closes the gap to the top three teams in the 2023 season. While claiming to be happy with P4 in the constructors' title last season, Szafnauer hopes to be closer to the top three teams in times to come.
The Enstone-based team finished P4 in the 2022 constructors' championship after a hard-fought battle with rivals McLaren. The team accumulated only 14 more points than McLaren, but were in a deficit of 342 points to third-place finishers Mercedes.
This year, however, with the help of new driver Pierre Gasly, the team hopes to chip away at the massive points deficit to the top three runners – Mercedes, Ferrari, and Red Bull. The team recently unveiled their 2023 challenger, the A523, which appeared in two distinctly different liveries ahead of the new season.
Otmar Szafnauer told the media about Alpine's goals for the new season:
"A good year for us is being a lot closer to third. There was a big gap between fourth and third last year, [so] being significantly closer to the top three and perhaps a little bit further away from fifth. Although we finished fourth, it was a hard-fought year with McLaren – we were only a few points ahead of them by the end. Fourth and fifth were nearly equal on points, and third was a long way away."
Alpine looks to Pierre Gasly as technical leader in 2023
Alpine CEO Laurent Rossi hopes Pierre Gasly can become the 'technical leader' of the team and help them bridge the gap to the frontrunners of the F1 grid.
The Frenchman joined the Enstone-based team from AlphaTauri after the conclusion of the 2022 season. He will compete alongside compatriot and longtime rival Esteban Ocon.
The 2020 Italian Grand Prix winner was the de-facto leader in AlphaTauri, helping the team grow with his experience. Rossi hopes the Frenchman can do the same for his new team.
Speaking on his expectations from Pierre Gasly, the Alpine boss said:
"Hopefully he's going to bring what we need, which is to continue developing the car, because at the moment, we are still pretty much in the midfield and we need to take the car a notch up," Rossi said.
"So that's what Pierre, we hope, is going to bring. I mean, he was the technical leader in many ways, I guess, at AlphaTauri. We want him to continue doing that, grow the team, grow himself with us and take us to a new level."
It remains to be seen how the Frenchman will get along with his new team in 2023.