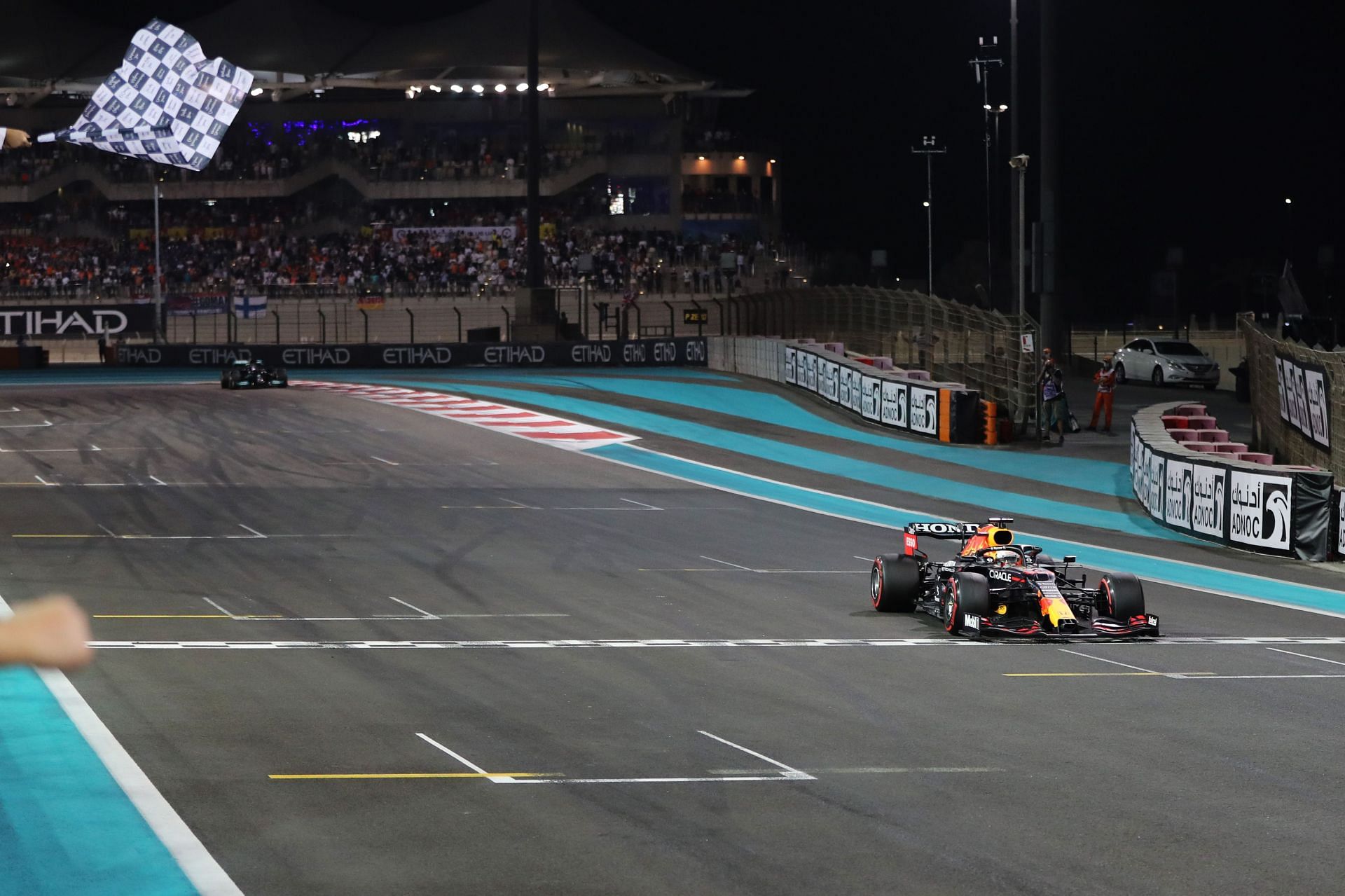 Former F1 driver turned journalist Karun Chandhok feels that Red Bull have largely lost their popularity, especially in Britain, despite winning consecutive championships. Surprisingly enough, there is more to that than the Abu Dhabi 2021 incident.
Chandhok revealed that he spoke with the team. He believes that the team has been losing popularity in Britain for a 'variety of reasons'. While the root of the issue lies in what happened during the 2021 Abu Dhabi GP, there is a lot more to that. He told Autosport:
"It's quite funny because we were talking about this in Abu Dhabi last year, when I say us, I was talking with the people at Red Bull, and how bizarrely they'd made themselves more unpopular with the British fans despite winning the last two World Championships and dominating a season."
The 2021 season saw an extremely dramatic ending after Max Verstappen of Red Bull snatched the 8th championship hopes from Lewis Hamilton to make it his first.
Though it was good for him, a lot of concerns were raised against the decisions that the stewards took in that race, especially during the last lap. It was discussed for months and even led to the dismissal of Michael Masi, who was the race director.
This led to a lot of hate for Red Bull and the team started to lose popularity in Britain, despite hailing from Milton Keynes.
---
Red Bull not having a British driver contributes to their losing popularity, Chandhok feels
Karun Chandhok stated that one of the reasons for Red Bull not being very popular in Britain could be the fact that the team does not have a British driver. He also believes that since Mercedes now have not one but two British drivers (George Russell), they have the upper hand in the nation.
"Obviously they don't have a British driver and certainly in this country, there was very much a feeling that it was them against Lewis and then you add George and Mercedes have got two Brits in that team."
Chandhok also stated that though there are more McLaren and Mercedes fans, 'they are more Lando fans or George or Lewis fans'. He was referring to the fact that the fans have been following the drivers more than the teams, and hence, the team has been losing popularity.
However, this hasn't stopped them from delivering absolutely stunning performances in the 2022 season as they bagged another driver's and constructors' championship. They are expected to carry on the momentum in the 2023 season to ultimately be the contender for this year's championship.