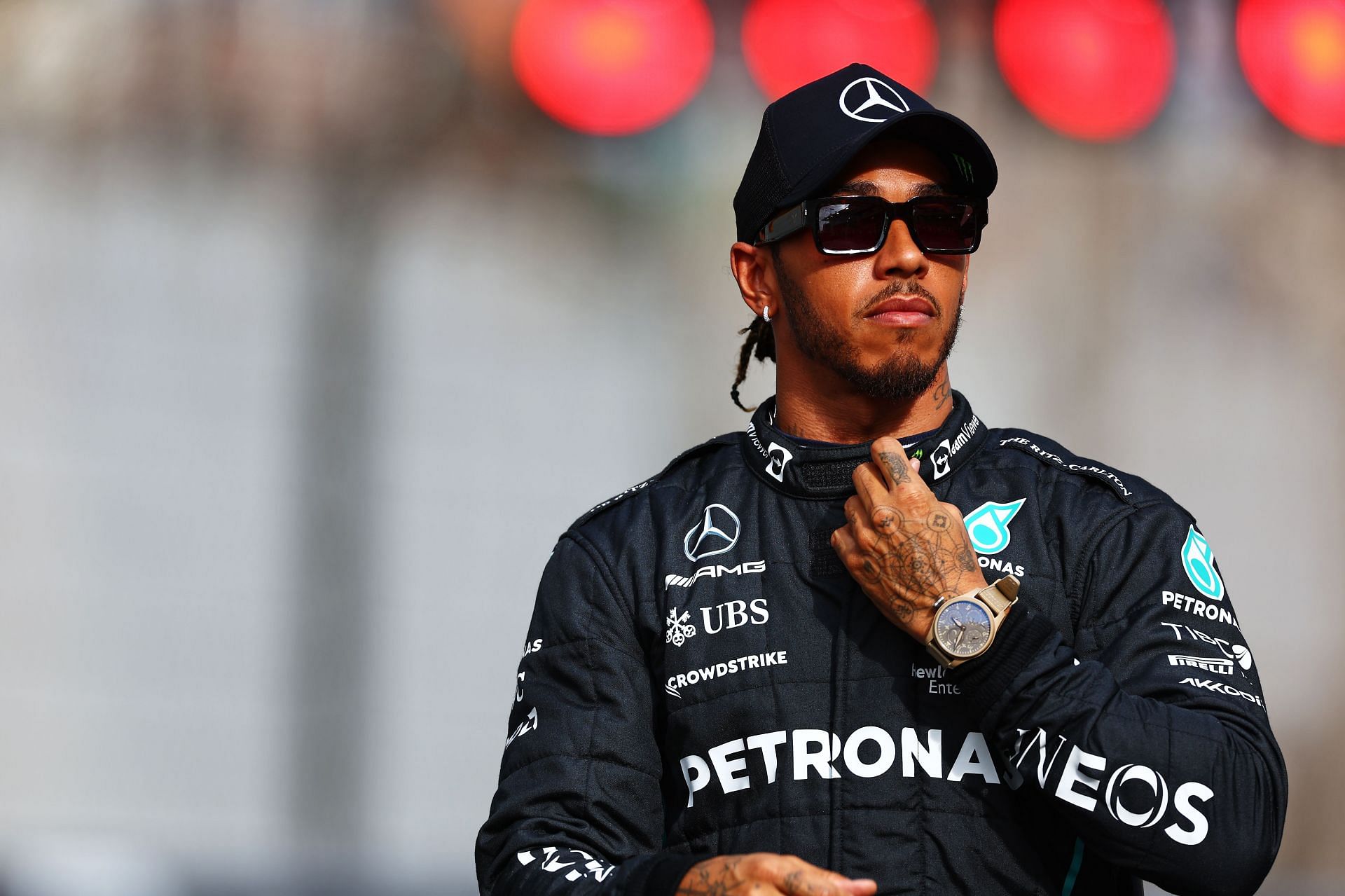 Lewis Hamilton has no plans to leave Mercedes anytime soon. The seven-time world champion has faith that his team can bounce back from their woeful 2022 season.
The Briton left McLaren to join the Silver Arrows back in 2013 and has since won six world titles with the Brackley-based squad. While there have mostly been 'ups' for the boy from Stevenage with his current team, he struggled to compete at the top in 2022 due to their weak challenger last year.
The team, however, did manage to reduce their gap to the frontrunners over the course of the season and won their only race of the year at the 2022 Brazilian GP. Hamilton claims the harmony within the team is the best it has ever been despite their challenges and that he has no plans of leaving the team anytime soon.
As quoted by Planet F1, Lewis Hamilton said:
"I don't feel like I need them to prove [anything] to me. We still have all these incredible, incredibly talented individuals within the team. As I said, you don't lose that ability. We're continuing to try and improve our processes. We're continuing to try and be smarter in how we approach things. And with our communication, I think this is the best harmony within the team that I've seen in all these years."
He concluded:
"It's an exciting time for the team. And I don't plan on being anywhere else."
Lewis Hamilton and George Russell make the best pair on the grid, as per Toto Wolff
Mercedes team principal Toto Wolff is pleased with the lineup going into 2023. The duo of Lewis Hamilton and George Russell were fairly consistent in 2022 and kept the team in the limelight, even though they only managed to win one race all season.
Speaking with GPFans, Wolff said of Hamilton and Russell:
"George is always very self-critical, which is one of the assets that makes him a future world champion. He has been thrown now into the Mercedes works team, we keep developing the car, and if you ask me now, the final results look different."
He opened up further on the chemistry between the drivers by saying:
"Like at the beginning of the year, you could say George was doing very well, and then in the last third of the year, it was Lewis. But in terms of optimum performance, we have the combination of the two best drivers, the strongest line-up."
If the team manages to give Lewis Hamilton a car capable of fighting for the title this year, many fans expect the Briton to return to the top steps of the sport. It will be interesting to see how George Russell factors into this equation later this year.