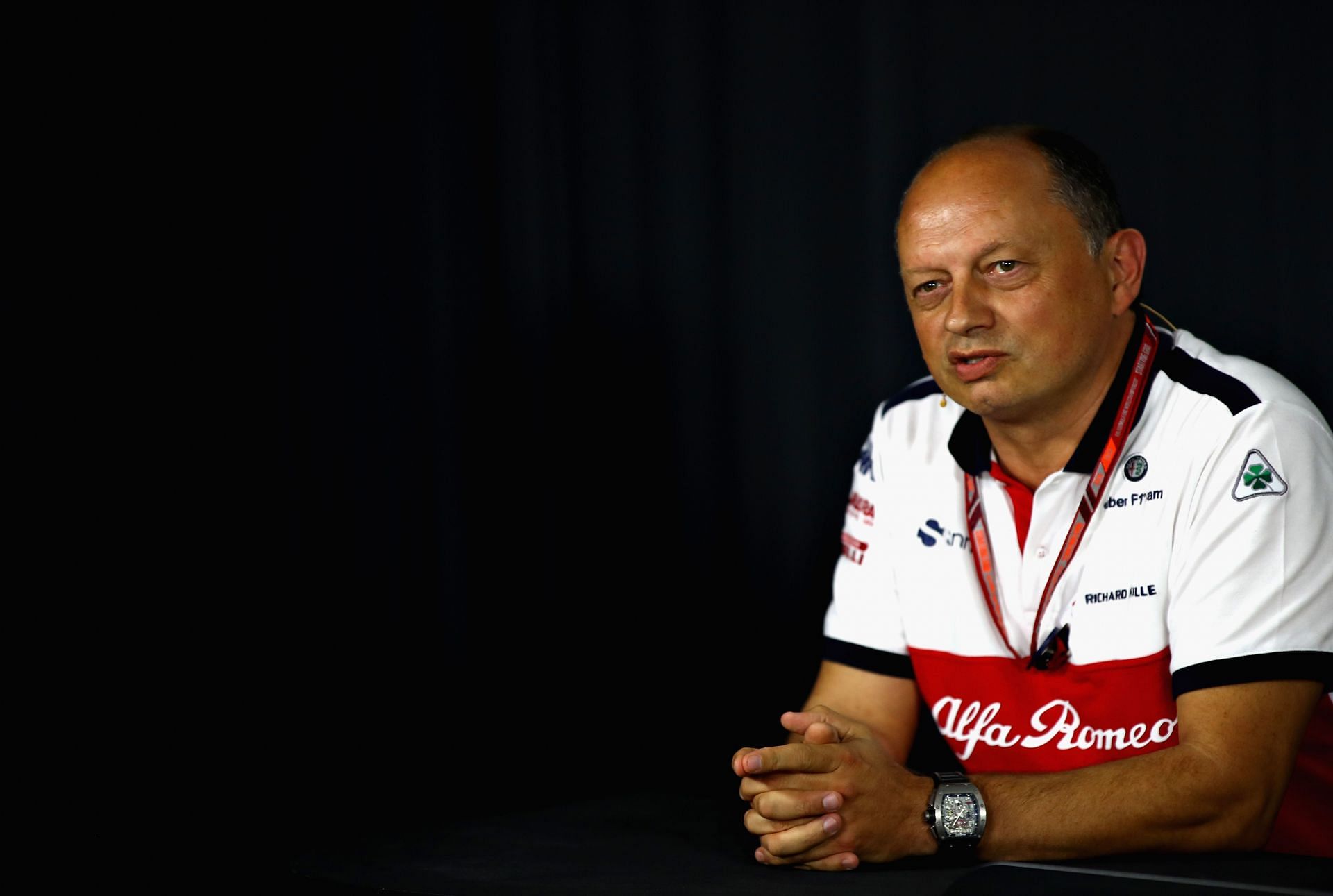 New Ferrari team principal Fred Vasseur received some support from the president of the Automobile Club d'Italia, Angelo Stichhi Damiani. The Italian boss believes Vasseur can bring success to the Scuderia team that struggled to sustain a championship challenge in 2022.
The ACI president thinks that the Italian team will have to be perfect if they want to beat Max Verstappen and Red Bull later this year.
Damiani's idea of perfection includes an absence of mistakes from the Maranello-based squad, perhaps due to Red Bull's unforgiving pace in 2022. However, the Italian thinks Vasseur is the right man for the job, given his vast experience with Sauber and general temperament.
Speaking on the Rai Parlemento podcast, Damiani said of the Italian team and Fred Vasseur:
"Ferrari must be extremely competitive, they must not allow themselves the luxury of making any mistakes, because they have very good drivers but the team must be perfect to return to win. His [Vasseur] is a very complex task, but I am convinced that thanks to his experience, Ferrari will be able to do great things."
Former team principal Mattia Binotto resigned at the end of 2022 after failing to lead his men to victory despite having built a competent car. This year, however, the team has brought in former Sauber man Vasseur to do the heavy lifting for everyone in Maranello.
Ferrari director reveals their goals for pre-season testing
Ferrari race director Laurent Mekies has outlined the team's targets for pre-season testing in Bahrain. The French engineer claims the team hopes to see real-life proof of the model they have developed the car with all winter.
Mekies hopes that the team's tire, aerodynamic, and reliability models will be reflected by their 2023 challenger on track. He also hopes the new car, the SF23, performs as per their expectations from development.
The Scuderia team suffered from poor reliability in the 2022 season, leading to frequent DNFs for both its drivers – resulting in a huge loss of championship points.
Speaking in a Q&A round for Ferrari, Laurent Mekies said of the team's expectations for pre-season testing:
"The truth is in the modern world in which we are, it's all about correlations and making sure the car is matching the model with which we have been working all winter. So it's true for the vehicle model, it's true for the tyre model. It's true, of course, for the aerodynamic model, so it's all about correlations. Does the car perform as we are expecting? This is very much the big part of the testing focus will be [on]."
Some reports also indicate that the team has developed a new lightweight chassis ahead of the new season. It remains to be seen whether the Scuderia will return to the top in 2023.