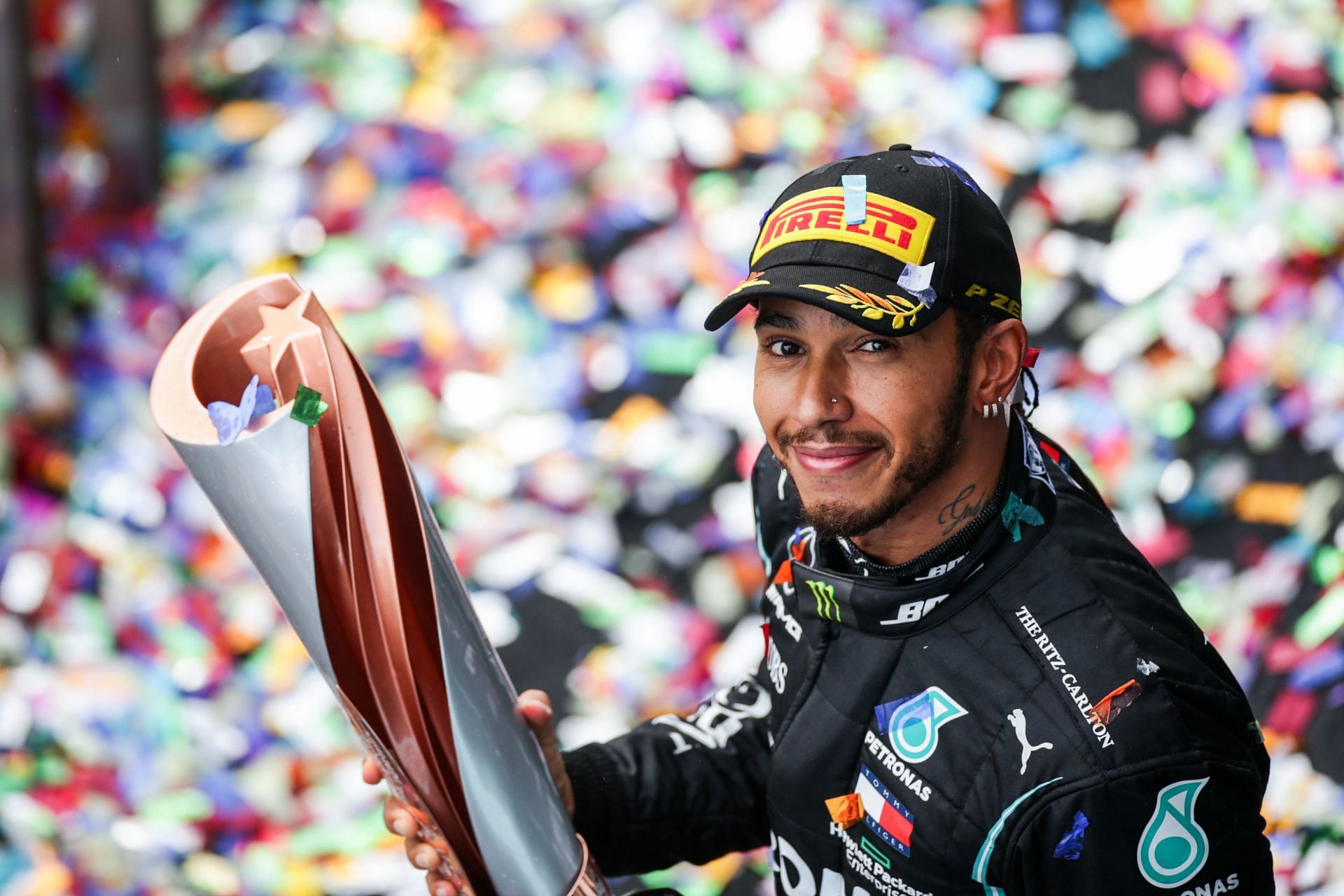 Lewis Hamilton does not doubt that he is with the right team to break his record of seven world championships and win his eighth title in the upcoming seasons, thus implying that he is not planning to change teams or anything soon. The Briton told Sky Sports that Mercedes' goal is to win a world championship, and thus he is working towards the same. He also added that he will not think of an eighth title, but he will treat it as his first title.
Hamilton said:
"I love working with the team. Of course our goal is to win a World Championship. I'm not thinking about eight… I think about a championship like it's my first."
"I believe I've got the right team in order to do that. I'd be so proud to do that for this team again."
Lewis Hamilton's hopes for an eighth world championship were high during the 2021 season, but to his and Mercedes' heartbreak, a final lap decision during the season-finale in Abu Dhabi saw Max Verstappen win his first title instead. While the decision was opposed by many, it didn't change anything for the Briton as he had to settle for a second-place finish that season.
2022 was supposed to be bright again, however, the new regulations didn't make it easy for the team. Extreme porpoising saw them lose a significant amount of speed and thus miss out on any chance that they had at winning the title.
---
Lewis Hamilton to stay with Mercedes for longer
While speaking about 'being with the right team,' Lewis Hamilton also revealed that he intends to continue with Mercedes for a longer period. The Briton's current contract takes him through the entire 2023 season but talks about a new contract or an extension has been underway, according to speculations.
Hamilton said:
"This has been my life for such a long time and I feel currently fit enough and deserving of my position, so I'm going to continue to go for a bit."
Adding onto this, there seems to be no reason why Mercedes would not want to extend Lewis Hamilton's contract with the team. Toto Wolff had earlier revealed that he was in 'first talks' about Hamilton's contract extension earlier, and since that is not a 'complex process,' it won't take long. At the same time, he added that he cannot give a definite date, but his contract extension can happen soon.