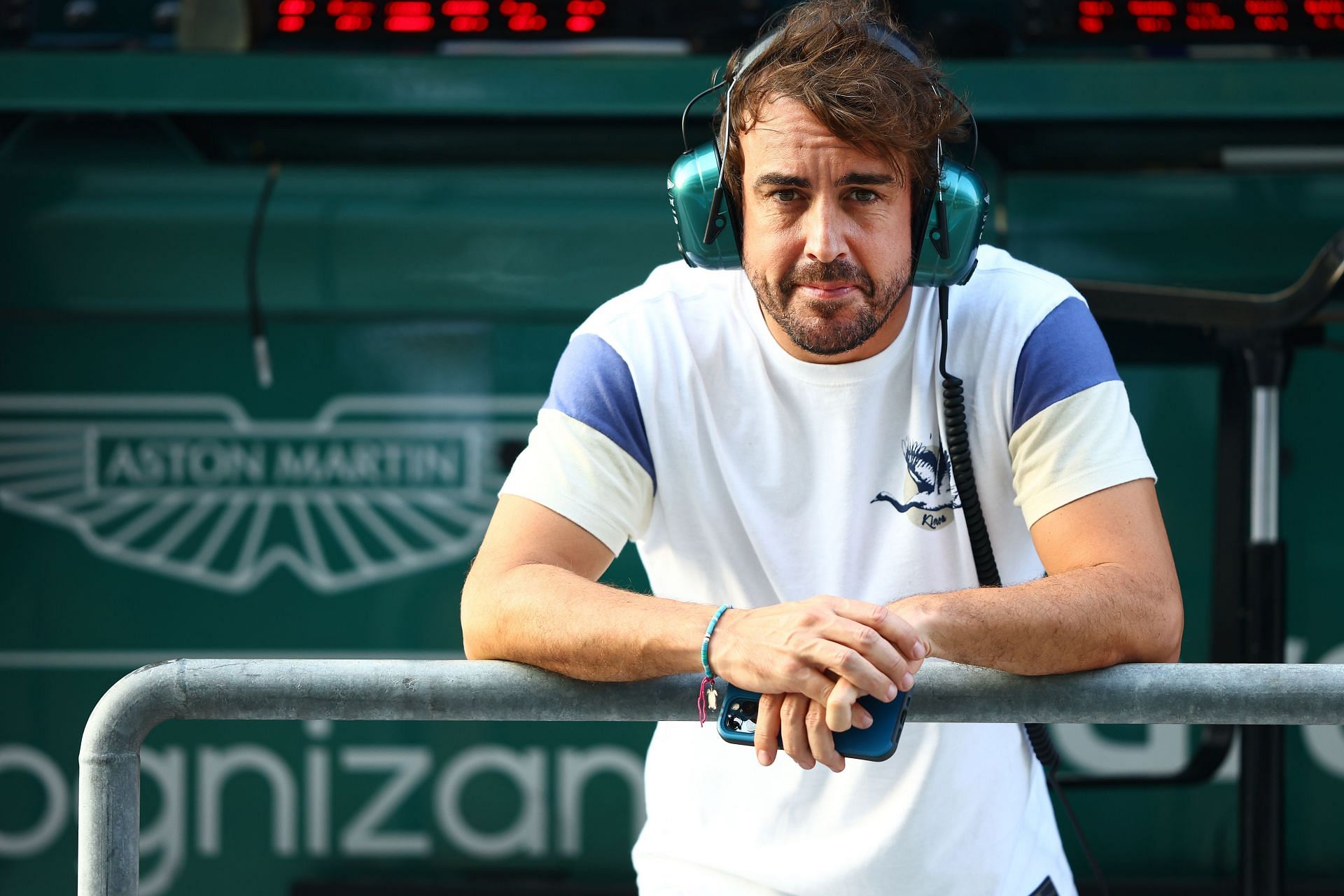 Fernando Alonso revealed that he is feeling fitter than ever and had much better preparations heading into the 2023 season after two years of comprised physical strains due to his cycling accident.
The two-time world champion was in a cycling accident during the 2021 off-season. The incident left him with several injuries and a broken jaw. Despite his physical constraints, Alonso returned to the sport and impressed everyone with his performances on the track.
In 2023, after two successful seasons with Alpine, Fernando Alonso joined the Aston Martin F1 team to replace the departing Sebastian Vettel. According to PlanetF1, he said:
"About the physical aspect, yes, I'm fitter than ever. But I think it's just the way you know yourself, the way you train."
"The last two years, the winters – they have been difficult. In 2021 I had a bicycle accident, I could not move for three weeks and last winter also had to remove the plates and things from my face. So this was really the first winter that I could do a normal preparation. So I'm happy."
---
"I'm very happy with the things that I'm seeing" – Fernando Alonso
Fernando Alonso, who will start his first season with Aston Martin, mentioned that he was happy with the development in the pre-season. He claimed that he was motivated to do well for the iconic British brand and take the team forward in the sport, saying:
"I'm very motivated, I'm very happy with the things that I'm seeing. As I said, this team is not happy with fourth, this team is not happy with third, this team is not happy with the second. And this is what I feel from everyone here."
"So at the same time, they are not giving expectations that are unrealistic. So they know where we are, we know that last year, only three teams, they finished in the same level of the leader. So it was Red Bull, Ferrari, and Mercedes. Everybody else was one lap behind, including Alpine, who finished fourth in the Championship, and McLaren."
"So we know that those kind of gaps in Formula 1 are very difficult to overcome in two or three months. But let's see if we can have a good season, enjoy, have a good reliability, and make sure that the team grows up during the season."
It would be interesting to see if Fernando Alonso can guide the team forward and push them into battle for the 'best of the rest' in 2023.