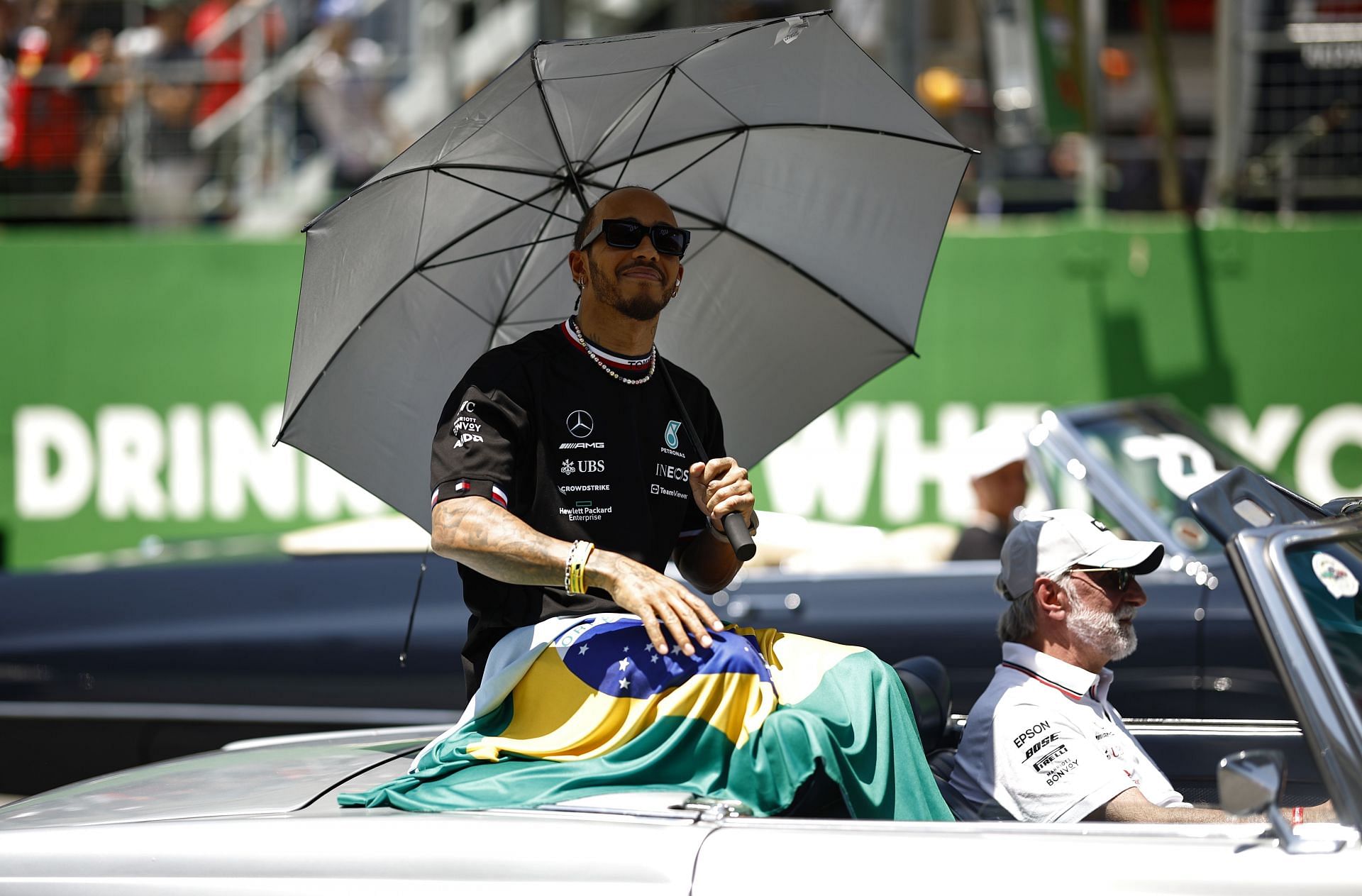 Lewis Hamilton has stated that he wants to see more black ownership in the world of sport as he looks to make a push to become the co-owner of Manchester United.
The Mercedes driver is a part-owner of the NFL Denver Broncos and is looking to bag another big name under his kitty by becoming the co-owner of one of the biggest football clubs on the planet.
Lewis Hamilton is looking to invest in a consortium led by Sir Jim Ratcliffe to buy the Red Devils. The seven-time world champion was previously a part of the consortium to buy Chelsea FC last year.
Speaking to PlanetF1, he mentioned his interest in investing in other sports and his relationship with Ratcliffe. He said:
"I am very close with Jim, so I am aware of where he is at [with United]. We talk a lot about football as he is very passionate about it. We have great discussions about what his team is doing, we talk about how Arsenal is playing. Obviously, he is from Manchester so that is his dream home… where he comes from. But there is no further information I can give you on that."
"I haven't had a call from him asking if I want to be involved in that just yet. But I do want to get more and more involved in teams because I really do believe in black ownership, there is a lack of it in sports. And black equity, again, there is a real lack of that."
---
"I have the utmost confidence in all the people I've been around" – Lewis Hamilton
After completely dominating the Turbo-Hybrid era since 2014, Mercedes and Lewis Hamilton have failed to win a world championship in two consecutive seasons for the first time, with Red Bull and Max Verstappen claiming the constructor's and driver's titles in the last two years.
Speaking to The Race, Hamilton claimed that the team hadn't lost its appetite to win and showcased his confidence in the people working in the team.
He said:
"It's no coincidence that we've won world championships in the past. "You don't all of a sudden just lose the ability to be able to do so.I have the utmost confidence in all the people I've been around. The place is expanding all the time, the factory is getting bigger, there are more and more departments and more people joining all the time."
It would be interesting to see if Lewis Hamilton and Mercedes can get back to winning ways in the 2023 season and challenge Red Bull and Ferrari this season.