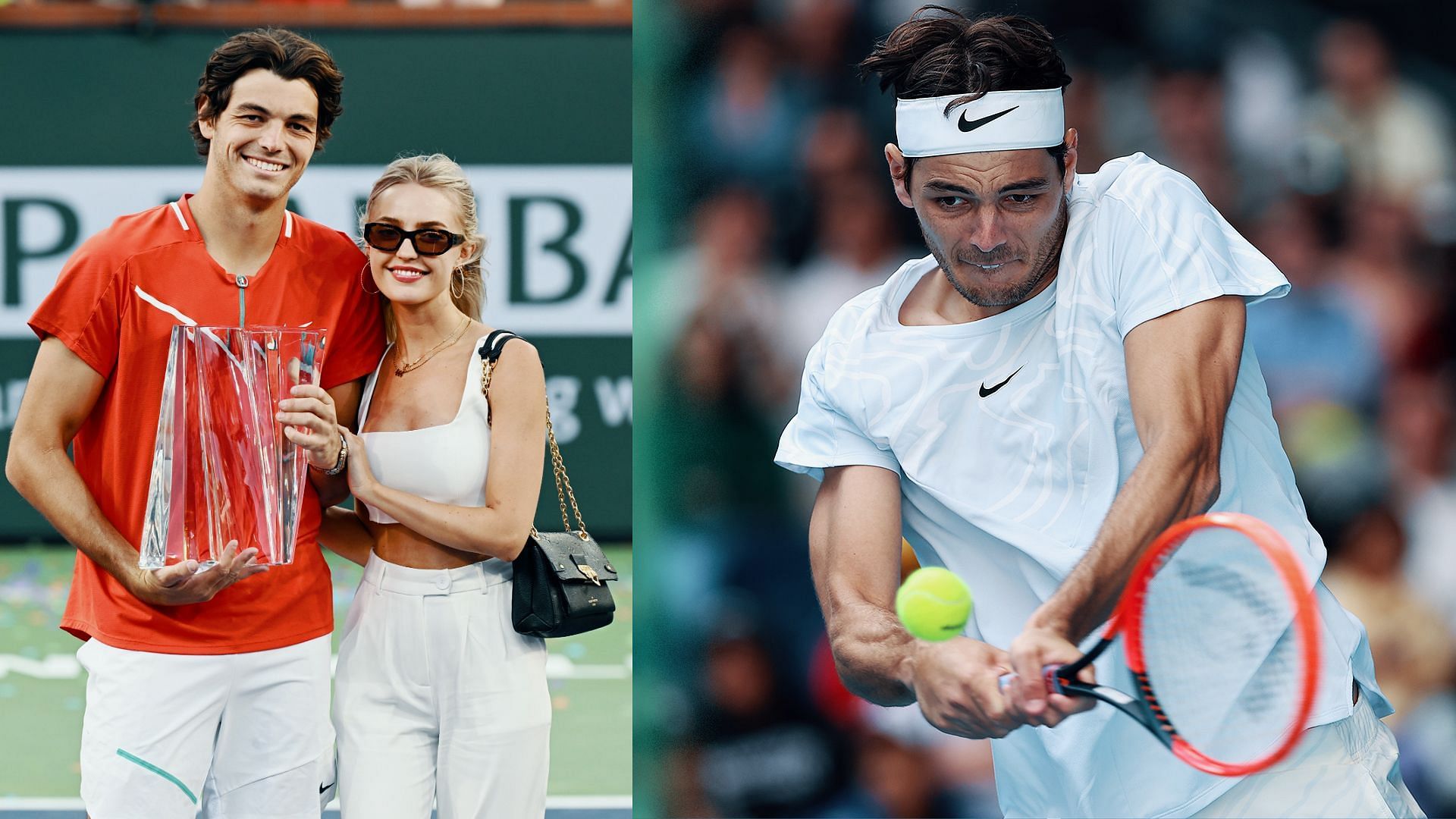 Taylor Fritz's girlfriend Morgan Riddle shared her encouragement and support for the American as he booked his spot in the finals of the ATP 250 Delray Beach Open.
After his loss to Yibing Wu in the semifinals of the Dallas Open, Taylor Fritz has put on a strong showing in Florida. He defeated Emilio Gomez in commanding fashion in the first round of the tournament. Subsequently, he battled past Adrian Mannarino 7-6(8), 6-4 in the next round. The semifinals also had Fritz triumph in straight sets, with a victory over compatriot Mackenzie McDonald.
Fritz's girlfriend Morgan Riddle attended the match in support of the American. She shared an image of Fritz giving his post-match interview and applauded him for reaching the finals of the tournament.
"To the finals," Morgan Riddle posted with a heart.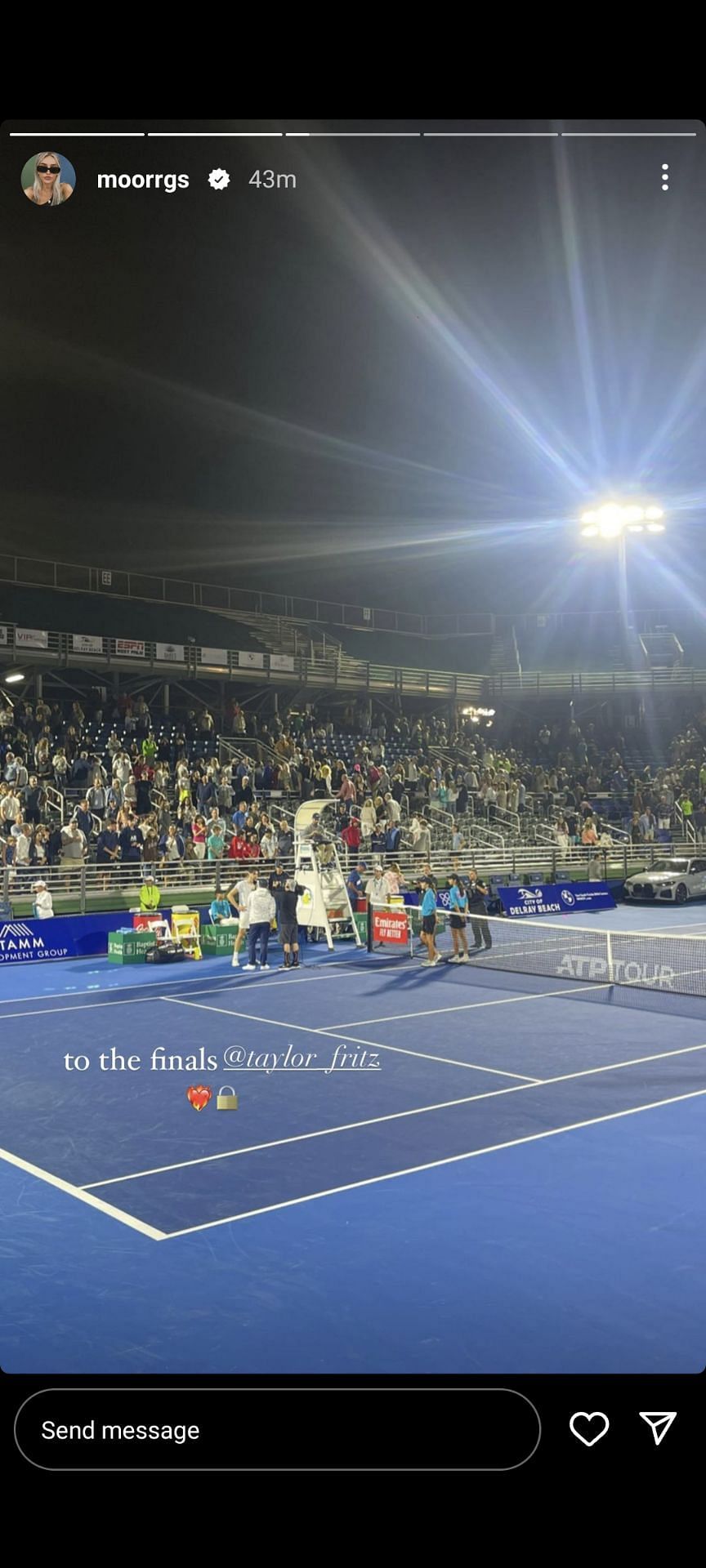 Taylor Fritz will face Miomir Kecmanovic in the finals of the Delray Beach Open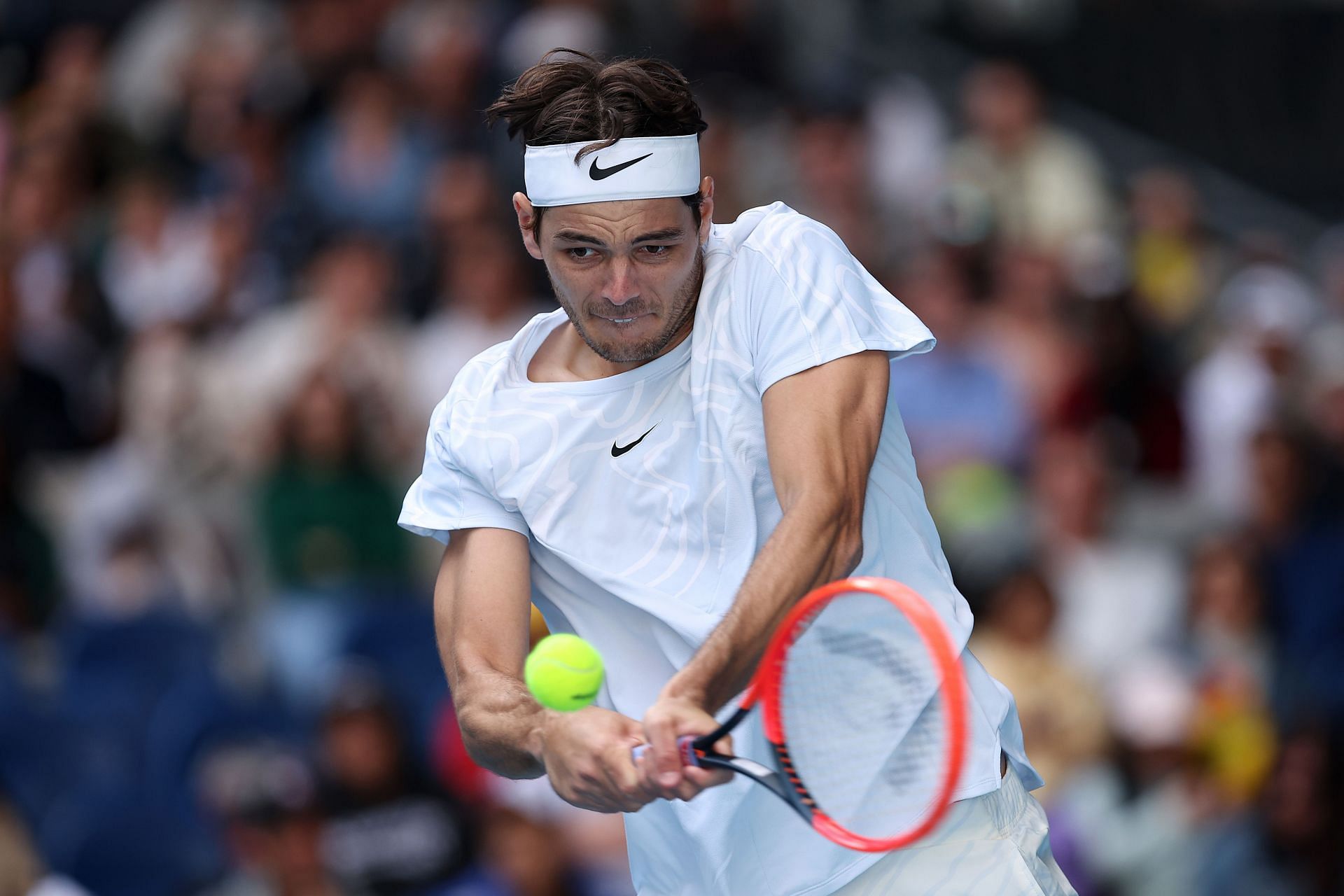 The newly minted World No. 7 will take on Miomir Kecmanovic in the finals of the Delray Beach Open.
Following his match against Mackenzie McDonald, Taylor Fritz said that he was feeling confident in the current state of his game. He felt that he was improving with every match he played in the tournament and said that he was sure to put on a strong showing in the final.
"I feel really good. I said it after my last match: I'm just playing better and better each match since I've been here. I love the moment, I love competing in finals, so I know I'll play a good game tomorrow," Fritz said in his post-match interview.
When he was congratulated on reaching his 10th ATP tour final, Fritz expressed surprise and joked that it didn't feel like he had played 10 ATP finals because he had pushed the losses out of his memory.
"I don't feel like I've been in 10, but I guess I try to forget about the ones I lose," the World No. 7 said with a smile.
Miomir Kecmanovic sailed through his initial matches against Nuno Borges and Marcos Giron with ease. During his semifinal encounter with Radu Albot, Kecmanovic was put under pressure as he trailed by a break in the deciding set. However, he held his nerve and eventually prevailed over Albot 7-6(8), 3-6, 6-2.
Taylor Fritz leads the head-to-head with Miomir Kecmanovic 2-1. However, it was the Serb who came out on top during their last encounter at the Miami Masters in 2022.