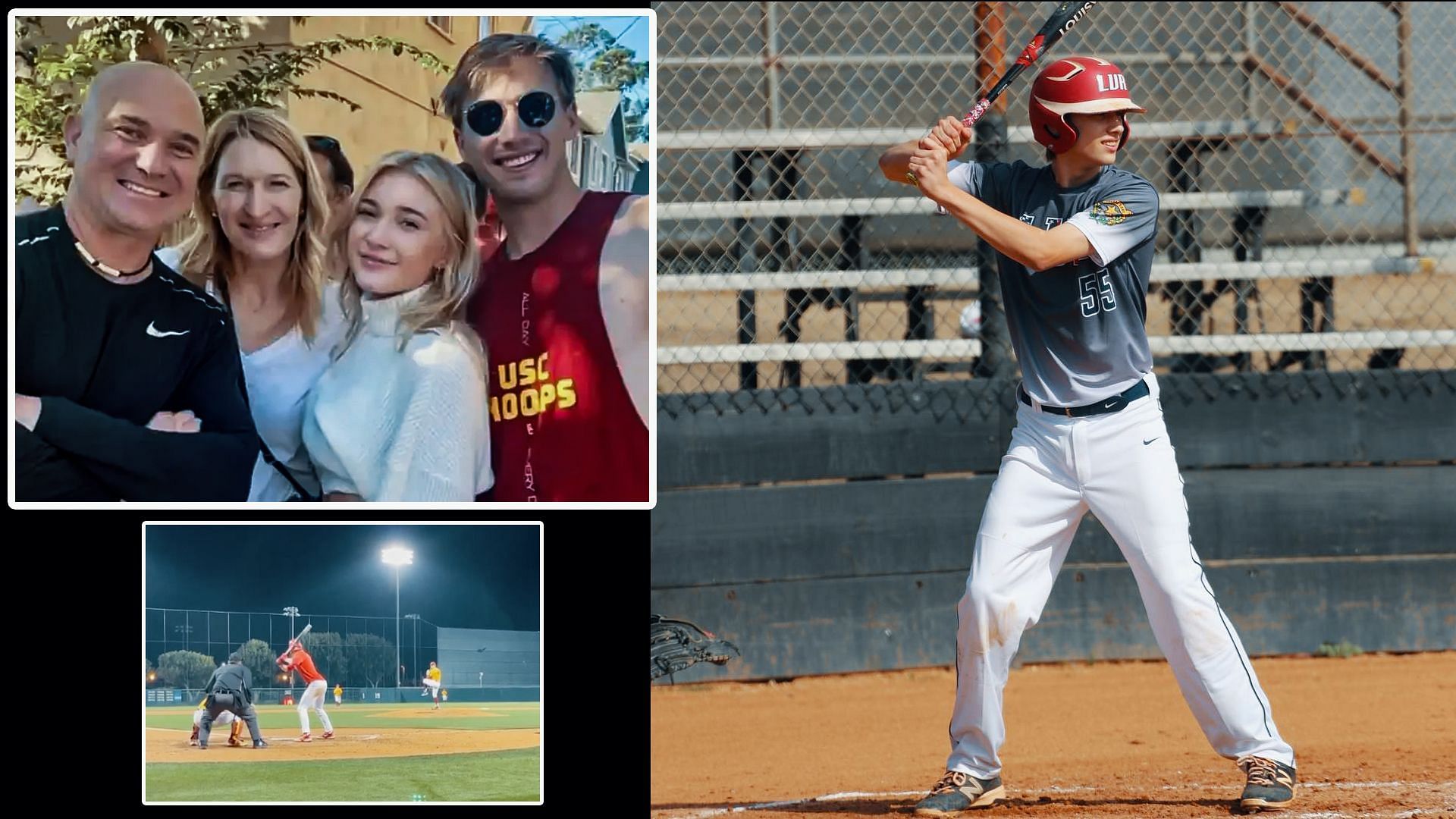 Andre Agassi and Steffi Graf's son, Jaden Agassi, is a star baseball player for the University of Southern California's Trojans. Jaden's sister Jaz was recently overjoyed to witness her brother's performance on the field.
As the son of such legendary athletes, Jaden has big shoes to fill without a doubt. Although Jaden was exposed to tennis early on, he fell in love with baseball instead. His father, being the supportive parent he is, encouraged his son in pursuing his passion and has since been a part of his journey.
Agassi has proudly represented the Trojans for the past five years as a pitcher. As a freshman, he made 12 appearances, all in relief, pitching 19 innings over 12 outings and recording a 1-1 record with a 6.16 ERA.The 21-year old struck out 13 batters and only allowed 12 walks, significantly improving his walk rate in his sophomore season as well.
Andre Agassi's daughter, Jaz, was in the stands on Saturday for one of her brother's games (against Marist College), and was delighted to witness Jaden's outstanding performance. She documented her presence on Instagram, sharing a couple of videos of her brother pitching in the 17-4 win for the USC Trojans.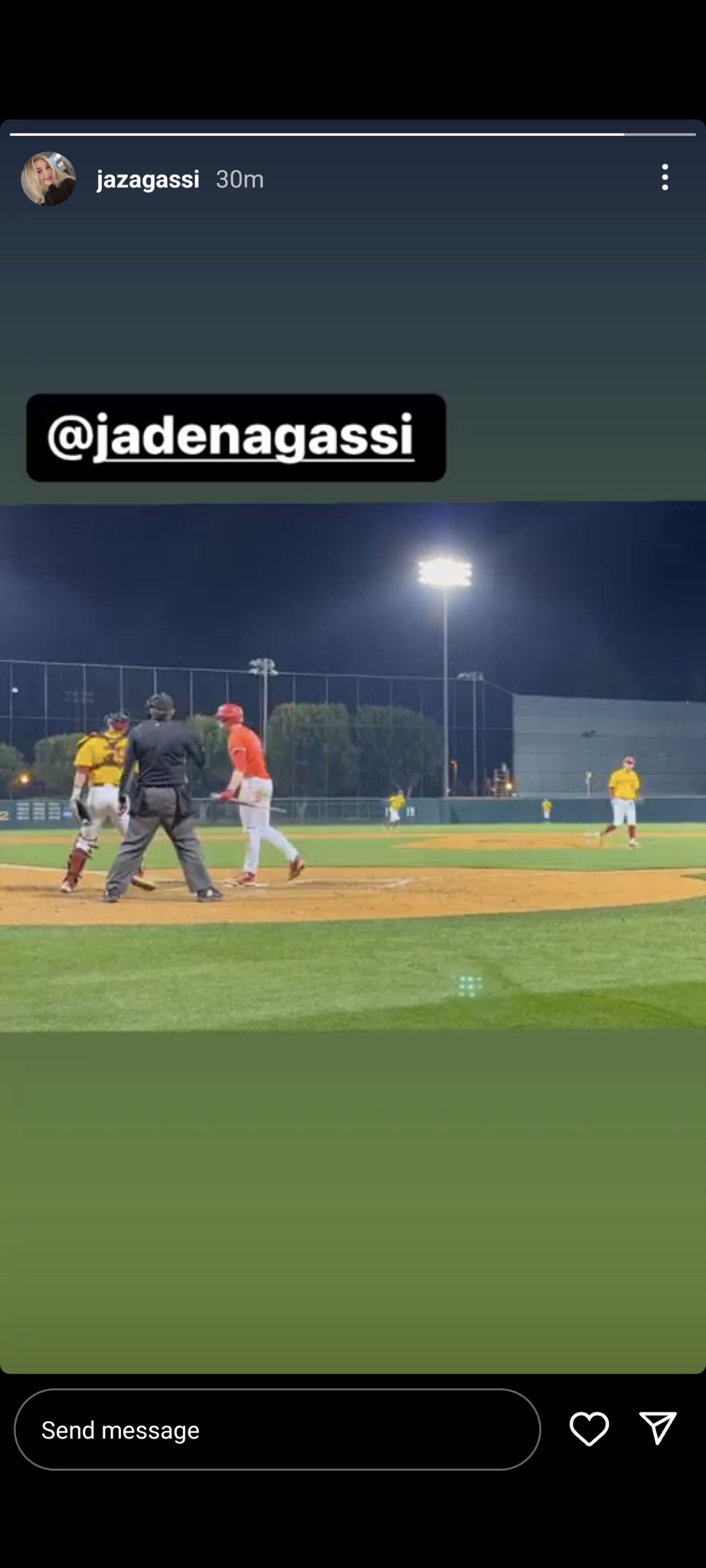 Andre Agassi joins star-studded lineup to compete for $1 million pickleball prize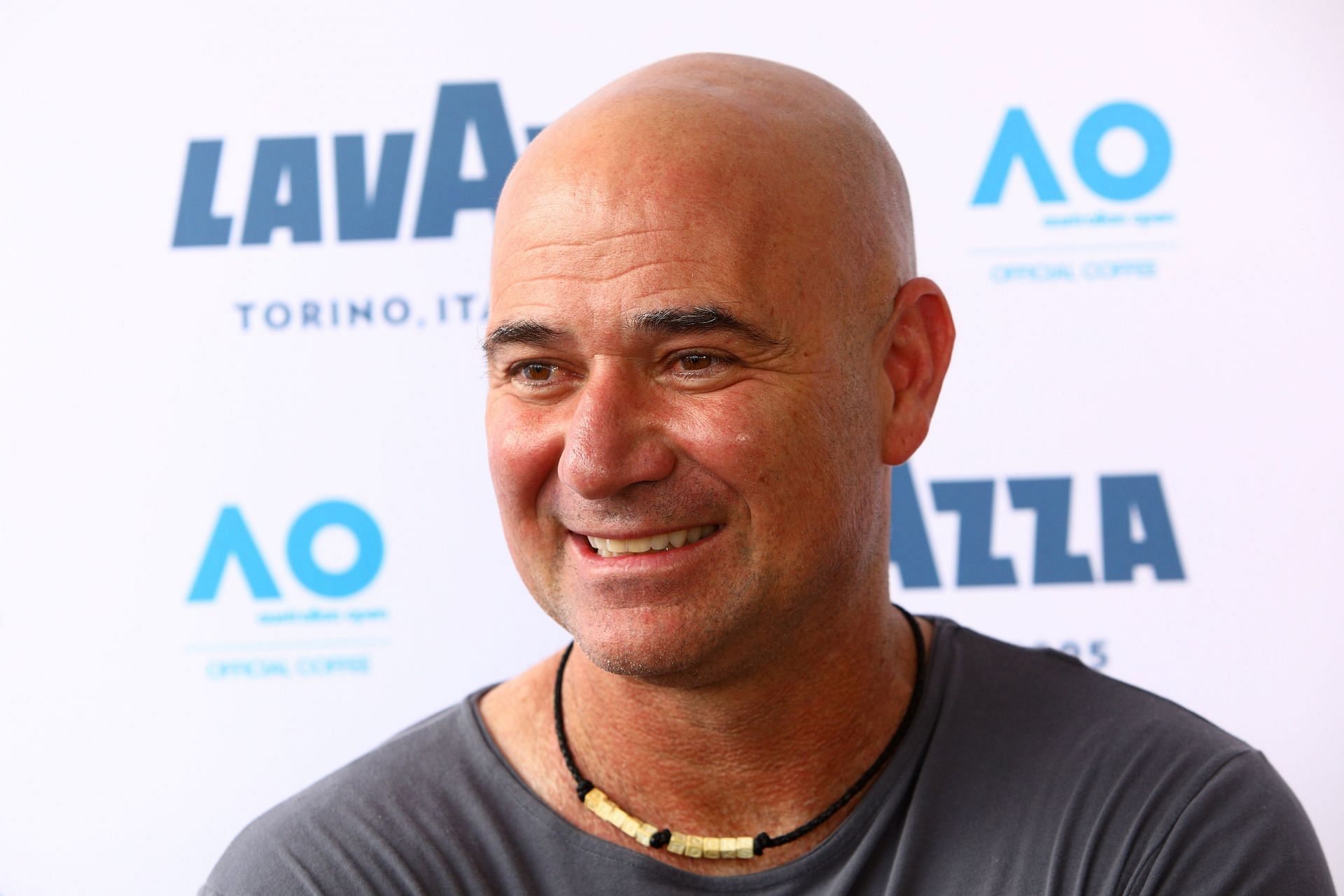 Eight-time Grand Slam champion Andre Agassi is all set to join the likes of John McEnroe, Andy Roddick, and Michael Chang to play for a $1 million pickleball prize in the coming weeks.
The American tennis greats will go head-to-head in the inaugural Pickleball Slam, taking place on April 2 at the Hard Rock Live at the Seminole Hard Rock Hotel & Casino in Hollywood, Florida. This exciting event is presented by Horizon Sports & Experiences.
David Levy of Horizon Sport & Experiences is excited for the competition to begin, which will see the four tennis legends in action.
"We look forward to bringing together four of America's most iconic tennis legends for this groundbreaking competition, which heralds a new milestone for the fastest growing sport in America," he said.
This highly-anticipated event will bring together four of the greatest American tennis players of all time for an unforgettable showdown, presenting fans with a once-in-a-lifetime opportunity to watch them live.
It is sure to be an epic battle, as each of these athletes have achieved remarkable success in their respective tennis careers and will be just as eager to prove their dominance in their new venture.