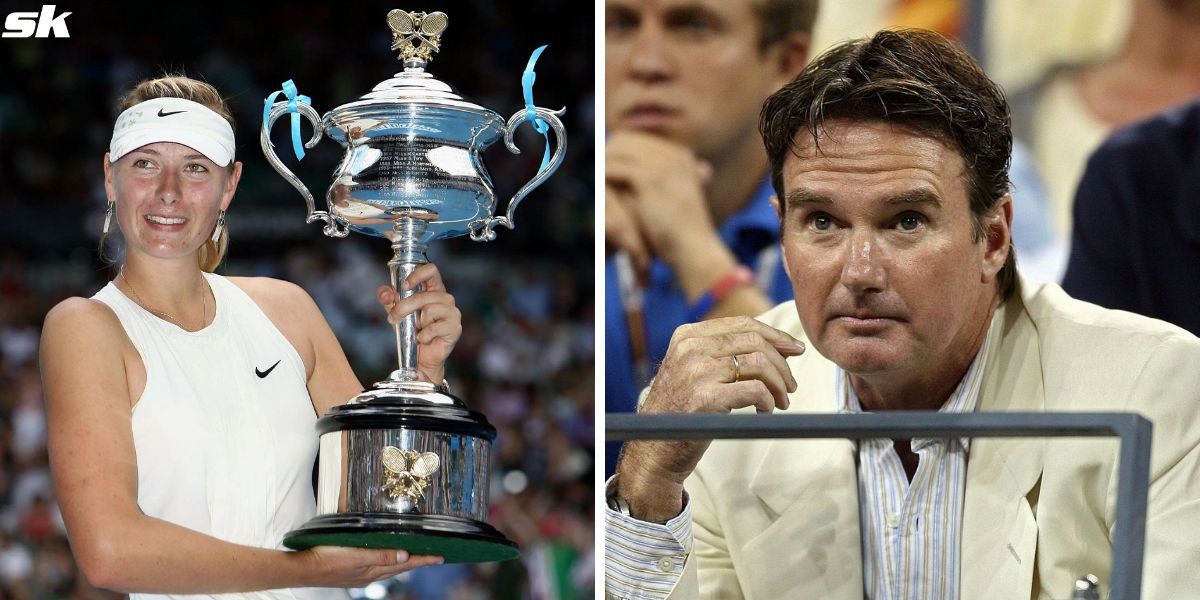 Jimmy Connors was among the first few people to receive a call from Maria Sharapova after she won her third Grand Slam title — the 2008 Australian Open.
The Russian star, who turned pro on her 14th birthday in 2001, enjoyed a nearly two-decade-long successful career that saw her win 36 singles titles. She lifted five Majors, including two French Open titles and one trophy each in Melbourne, Wimbledon, and New York, thereby completing the coveted Career Grand Slam.
In February 2020, the 35-year-old announced her retirement from professional tennis, her last match being the first round of the Melbourne Major against Donna Vekic. She published her autobiography 'Unstoppable: My Life So Far' in 2017 and narrated how Connors played a part in her title run at the 2008 Australian Open.
Sharapova's coach at the time, former player Michael Joyce, suggested that they practice under Connors' watch, to which the Russian readily agreed. The presence of the American legend on the courtside gave her extra motivation, she stated in her book.
"Although Michael was still running the practices and we were doing similar drills to those we had been doing for years, having Jimmy Connors on the sidelines watching my every move — silently, like a hawk — adds another gear of concentration and desire," Maria Sharapova said. "I didn't want to miss a single ball in front of Jimmy Connors. I didn't want to let any winner get by me. I pushed myself, scrambled, laser-focused."
Sharapova also revealed that she called the 109-time ATP title winner to thank him. It was then that Connors asked her to stay in touch, regardless of her results, something that moved the former World No. 1.
"About a month later, the night we were celebrating my Australian Open victory, I called Jimmy during our celebration dinner. I thanked him for spending those days on the court together. He told me he was happy for me. But he also said to make sure I don't only call him when I win, but also when I lose. That stuck. And continues to be a very important quality I look for in people I come across," she added.
---
Maria Sharapova praised "intimidating" Serena Williams in 2012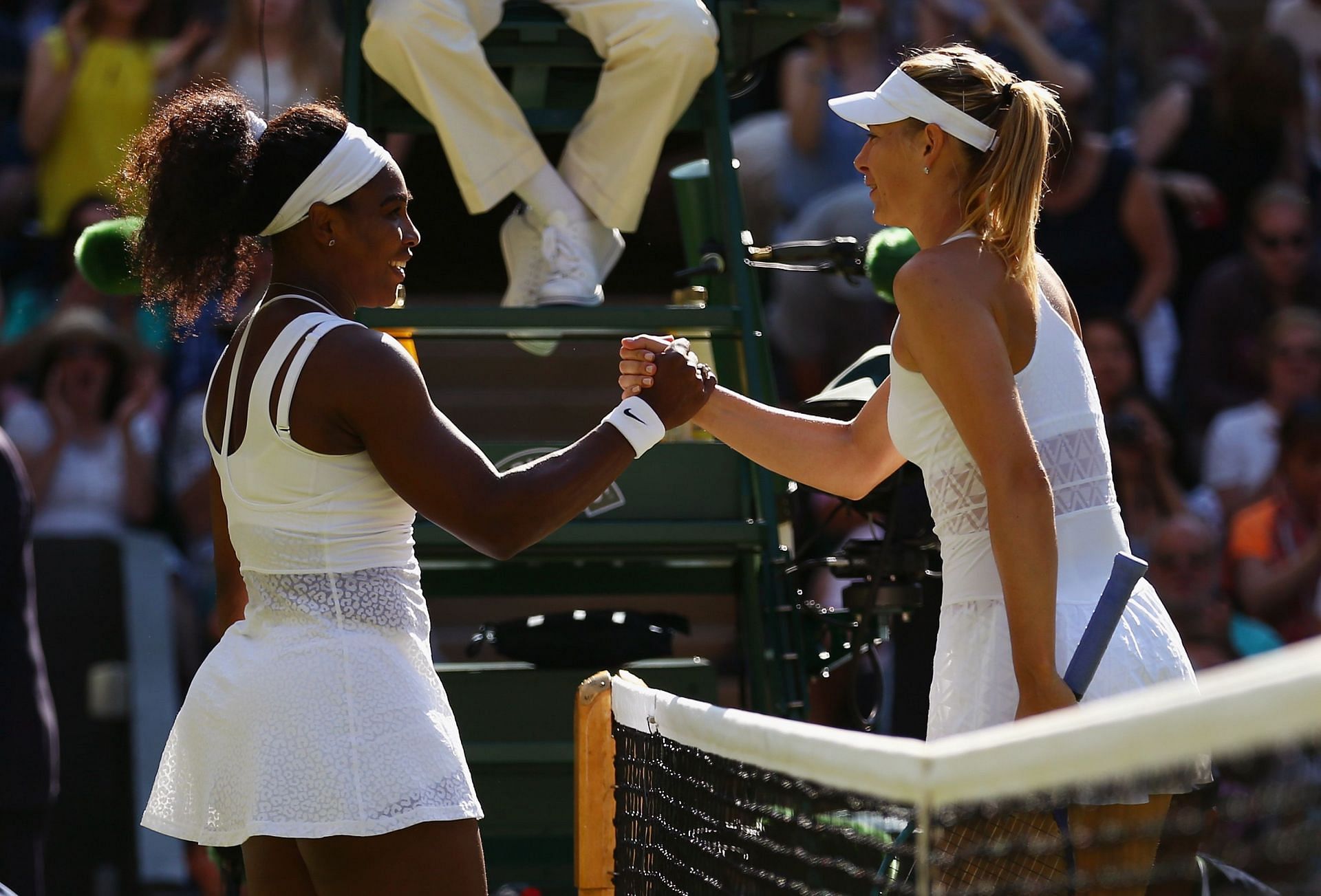 Serena Williams outperformed Maria Sharapova 6-0, 6-1 in the final of the 2012 London Olympics. Reflecting on the match in her autobiography 'Unstoppable: My Life So Far,' the Russian star lauded the American icon for her physical strength, personality, and confidence.
"First of all, her physical presence is much stronger and bigger than you think watching TV. She is so intimidating and powerful, with muscular arms and legs. Additionally, she is quite tall. It's the entire thing, her presence, her confidence, and her personality," Sharapova said.
The head-to-head score between the two players read 20-2 in favor of Williams at the end of their distinguised, albeit one-sided, rivalry.