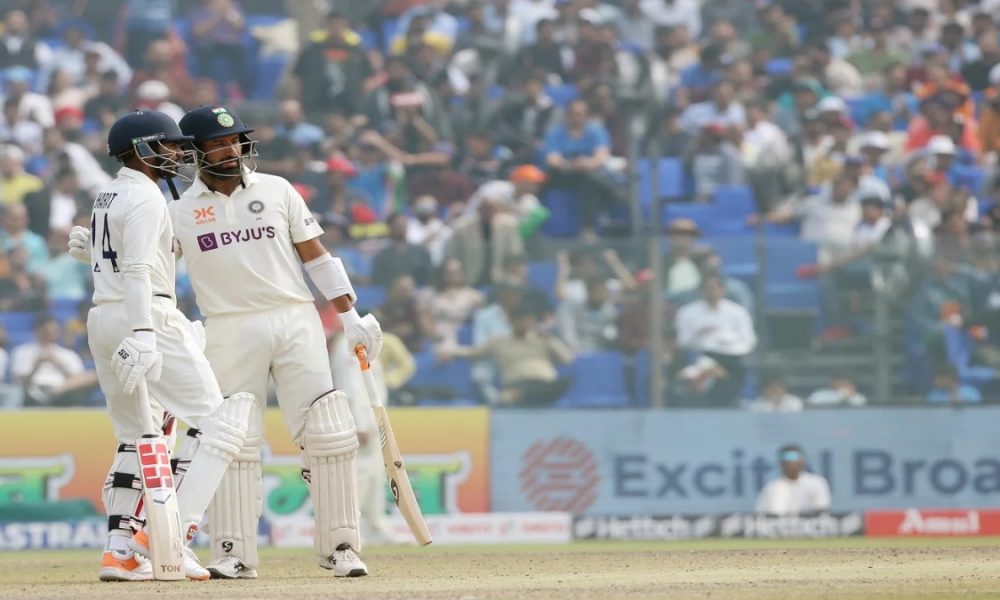 New Delhi: Rohit Sharma showed intent and Chetershwar Pujara got to score the winning runs in his 100th Test to get India to a classic victory in Delhi. India is now 2-0 up in the Border-Gavaskar Trophy. The pitch unveiled its demons in the morning as Ravichandran Ashwin began spinning his web, followed by Ravindra Jadeja picking up seven wickets.
Chasing 115, Rohit Sharma began the innings with fireworks and got the start which Travis Head got for Australia. In his inning of 31 off 20, he hit a total of three fours and two sixes. Australia managed to pick KL Rahul's wicket before lunch as the ball rebounded off Handscomb fielding on short-leg for Alex Carey to garb. It was Sharma and Pujara who got India back on track before Rohit was runout in a brutal mix-up.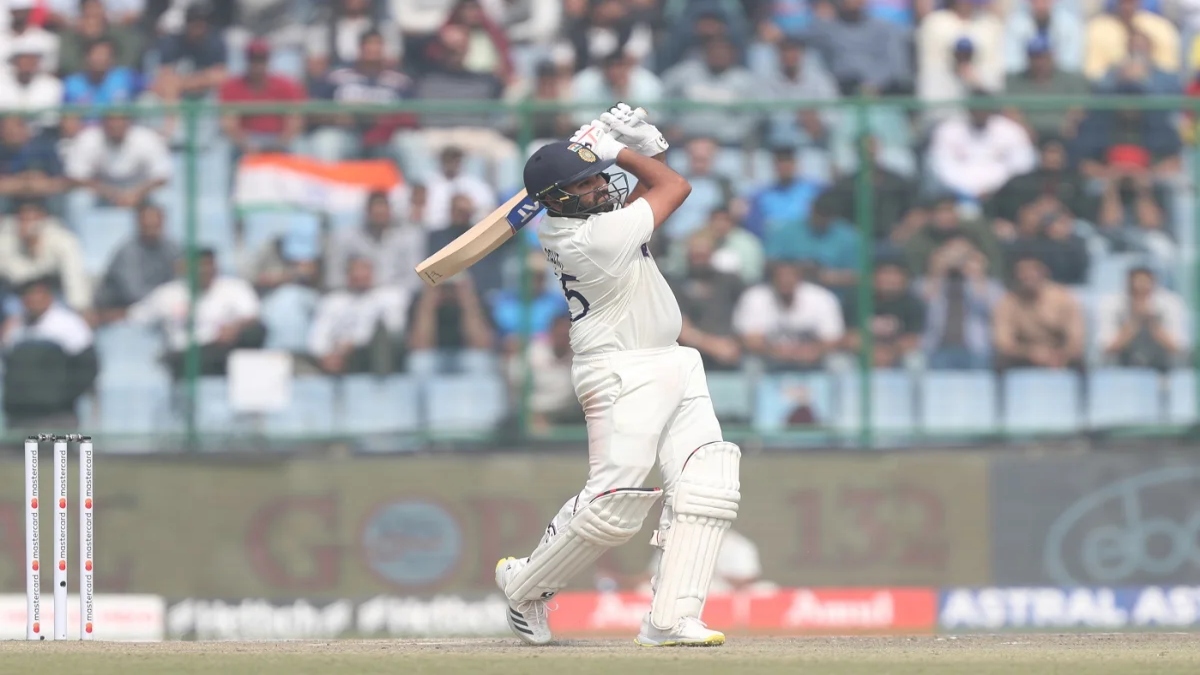 It was then the homeboy Virat Kohli, who got the runs going and contributed 20 in a small 30-run stand between him and Pujara. He was eventually stumped on Todd Murphy's delivery. Shreyas Iyer showed his antics by hitting a four and six, followed by KS Bharat, with Pujara chasing down the total. Bharat scored 23* off 22, hitting a six and Pujara played a Pujara inning of 31* off 74 in his milestone Test.
The highlights of the day were the wickets picked by Indian spinners that pushed Australia on backfoot. The day began with Ashwin dismissing danger-man Head on 43 off 46, followed by Steve Smith getting lbw on a sweep shot. Marnus Labuschagne, who looked comfortable, got out on a low delivery by Jadeja on 35.
What followed was a total batting collapse as Australia relied much on sweep shot and did not look to have any other answer to Indian spinners. The trick which somewhat worked for Carey and Khawaja was definitely not applied according to the situation. Jadeja dismissing Handscomb and Cummins in the 24th overtook the Aussies from 95/4 to 95/7. The lower order could not contribute much and brought up a total of 113.
India has almost sealed the 4-match series while Australia has a lot of questions to answer before the third Test in Indore.