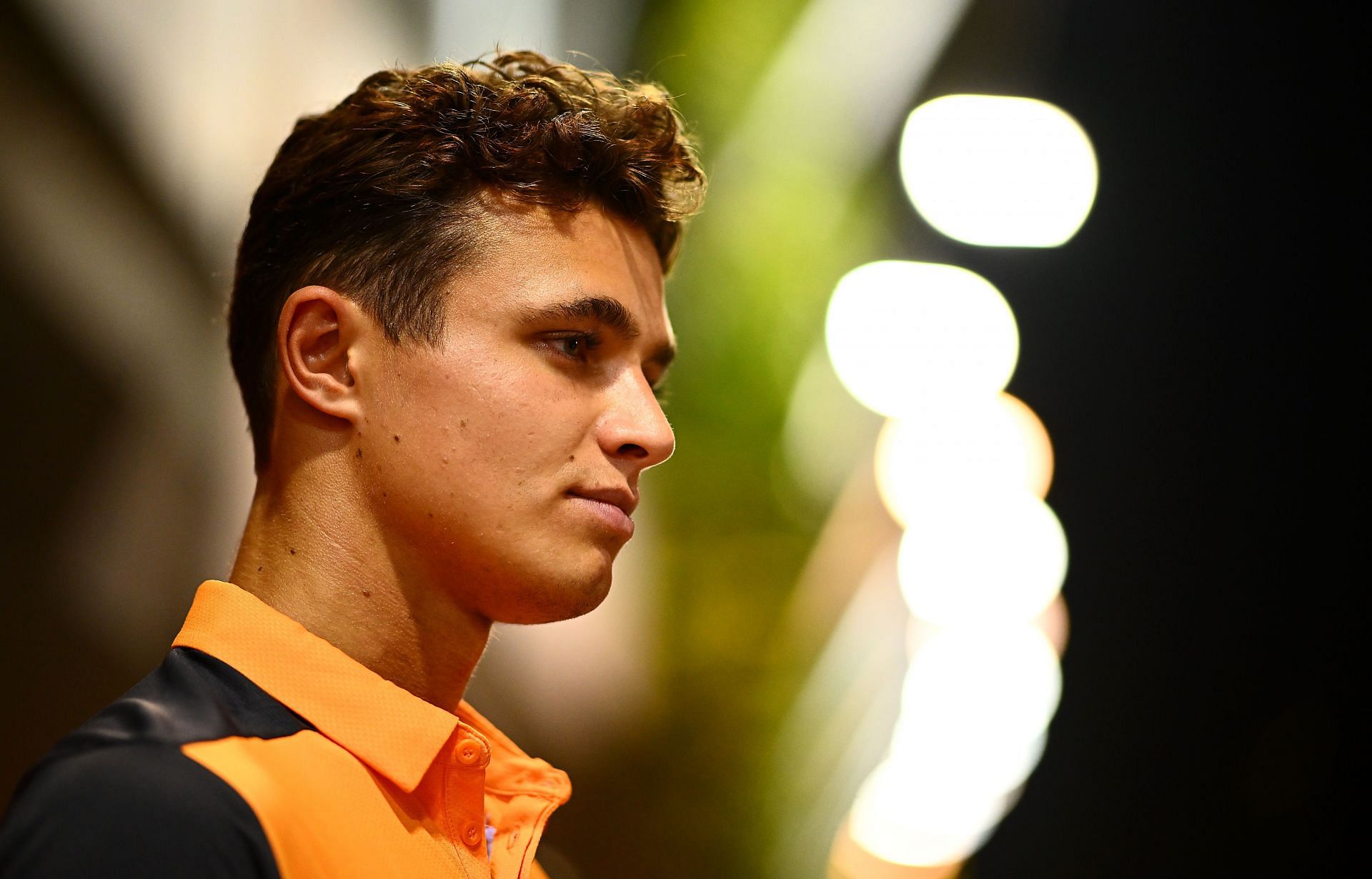 Former F1 champion Jenson Button recently spoke about Lando Norris and how he should be in a winning car by now to make an impact in the sport. The young Briton has a long-term deal with McLaren, but the team has not yet given him a championship-winning car. Other young drivers like Max Verstappen, George Russell, Charles Leclerc, etc. have settled into top teams and have a good chance of winning championships.
Expressing his concern over Lando Norris' situation at McLaren, Jenson Button told Sky Sports that the Briton should be in a front-running car by now. He stated unequivocally that he would not be able to win anything with his raw talent alone. Norris will need a strong car and a team around him to do so. The former F1 driver said:
"I was surprised when he signed a long-term deal, because in this war, you don't know who is in the front, and you need to be in a winning car. Your talent is not enough to bring a car to the front. You can help them develop, but you need to be in a competitive car to win races. And McLaren have not given him that, they are doing well, but at this point of his career, he needs to be in a winning car."
After talking at length about how midfield teams will gradually become top teams due to changes in the sport's regulations, Jenson Button concluded that Lando Norris still has time to change his path and achieve success in F1. He said:
"He has got a lot of time in his hands, he is still young, [and] very quick."
Back in early 2022, Norris signed an £80 million deal with McLaren that ties him to the team for four more years.
---
F1 commentator believes Lando Norris could move to Mercedes after Lewis Hamilton retires
Former F1 driver-turned-commentator Karun Chandhok recently speculated that Lando Norris could be on Mercedes' radar if and when Lewis Hamilton hangs up his boots. Although the seven-time world champion has stated that he is still passionate and hungry to race, no one knows when the Briton will retire.
Speaking to Autosport, Chandhok said:
"Where's he going to go is the question. The reality is I can't see him going to Red Bull to be a number two to Max, Ferrari have their two drivers locked out. So his options are to go to Mercedes when Lewis Hamilton stops because George [Russell] isn't going anywhere. He can stay at McLaren I think until that happens basically. I think McLaren can safely hold onto him until that happens."
Chandhok further added:
"But, let's say we get to the end of this year and Lewis suddenly decides 'I've had enough, I'm gone'. Then I feel like it's going to be quite a complicated process because no doubt about it Lando has got to the number one pick, he's got to Mercedes' number one pick to replace Lewis."
Lando Norris is not getting enough out of McLaren in terms of performance, whereas all the other young drivers are settled in top teams. Although George Russell will most likely become Mercedes' main driver, they could appoint Norris as a strong second driver.