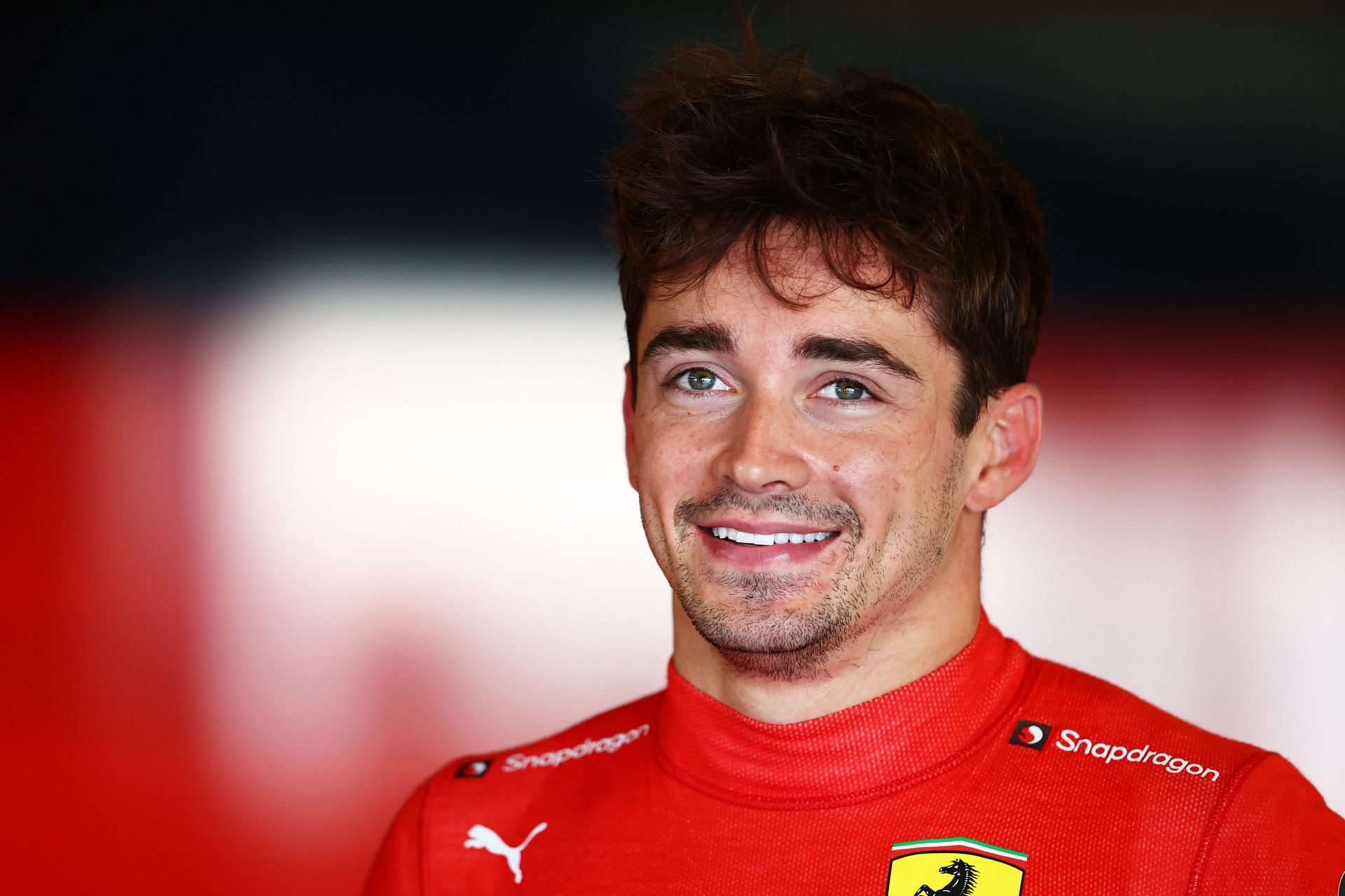 Ferrari driver Charles Leclerc recalled meeting F1 legend and seven-time world champion Michael Schumacher when he was karting in his early years.
The German driver is arguably considered the greatest driver of all time and led Ferrari to five driver's championships and six constructors' championships in a row during his time at Maranello.
Leclerc revealed that he was fortunate to have met Schumacher as the German racing icon did not meet many people during his visit to the karting tracks.
🗣️ Charles Leclerc: "Bir gün ben karting yaparken, Michael Schumacher de F1 testindeydi. Orada onunla tanıştık, çok özel bir andı. Tulumlarımızı imzaladı ve bizimle konuşmak için zaman ayırdı. Ne konuştuğumuzu bile hatırlamıyorum çünkü sadece kırmızı tulumuna odaklanmıştım." pic.twitter.com/Fz0oNWvWKm

— Formula Türkiye 🇹🇷 (@FormulaTurkiye) February 17, 2023
As per Scuderia Fans, the five-time race winner stated that Schumacher was gracious and kind in signing the racing suits of the young kids during his visit. He said:
"One day when I was karting, Michael Schumacher was doing some F1 test. It was a really special moment. I remember entering the paddock and we had the chance to meet him, it was very exciting. Fortunately, there were not a lot of people, so he took some time to talk to us."
"He signed our suits and talked with us before going back to his garage. It was really sweet and I was very impressed."
Charles Leclerc stated that he doesn't remember what the two talked about as he was focused on the red Ferrari suit Schumacher was wearing. He added:
"I don't even remember what we were talking about because all I could focus on was his red suit. I never thought I would one day drive for the red team."
"Money, glory, love, nothing has changed Charles Leclerc" – Ferrari driver's best friend
Charles Leclerc is currently one of the best drivers in the sport and has left many impressed with his speed, skill, and talent behind the wheel.
Leclerc's best friend Joris Trouche revealed that fame and money have not changed the Monegasque one bit and he is still the same guy that he met in sixth grade. Trouche said:
"Money, glory, love, nothing has changed Charles. He is still the same as before. I met Charles in the sixth grade, we were almost enemies because we both fell in love with the same girl until we figured out that none of us would end up with her. On Sundays, we usually receive a text shortly after the race."
"Charles talks with us about the strategy, what happened and so on. As soon as he is in Monaco, he calls us and we have dinner. Quite often pasta or pizza. Charles is always available for his true friends."
Charles Leclerc will hope to emulate Michael Schumacher and bring home the elusive world championship back to Maranello.