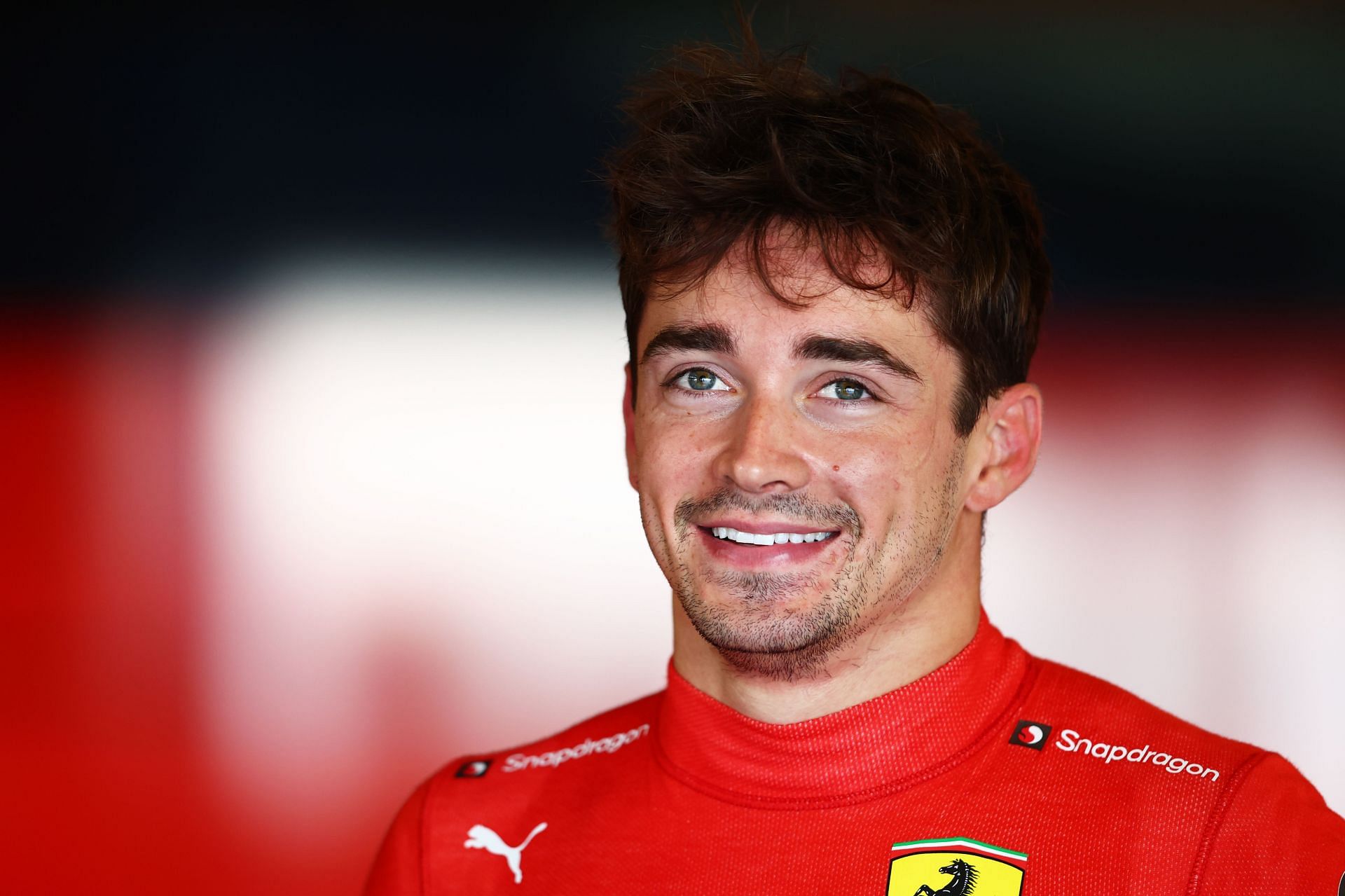 Charles Leclerc's mother Pascale Leclerc has revealed that racing fast cars is in the Ferrari superstar's blood. The Monegasque driver was a prodigy and became the first driver to win every single junior category in his debut season, resulting in him getting a race seat at the pinnacle of motorsport with Sauber in 2018.
Although he is yet to win a world championship in F1, Charles Leclerc is known for his exhilarating speed and terrific car control in the sport. As per Scuderia Fans, his mother revealed that the 25-year-old is a completely different person on and off the track. She said:
"Charles on track and at home are two different people. With his father, he was always talking about cars. Racing was Herve's life. He has that in his blood. Charles was lucky, he received a lot from his father."
Charles Leclerc lost his father in 2017, a traumatic event that he revealed 'changed his life'. Speaking about his father's passing, he said:
"On my father's funeral day, I had the authorization to drive the hearse… We drove a bit in the town before going to the cemetery. It was tough you know. No matter what you do, nothing prepares you when you lose your father."
"I've become more mature because losing him made me have more responsibilities out of the blue, making me grow as a man. Mentally, I'm stronger than ever after losing my father so early in my life. This changes you forever."
Charles Leclerc speaks about visiting the Ferrari factory for the first time
Leclerc was a part of the Ferrari Driver Academy in his early years and recalled visiting the team's factory in Maranello for the first time with his godfather and former F1 driver Jules Bianchi.
Monegasque stated that he wasn't allowed to enter the inside premises and waited while Bianchi was getting his photoshoot done. He said:
"My first memory of Maranello was with Jules. He had a photoshoot and he tried to make me come inside with him but it didn't work, so I had to wait outside. But it was then that I realized that the whole town was dedicated to Ferrari."
"I sat outside, in the parking lot for two hours, trying to imagine what the inside of the building looked like. In my head, I was picturing something like Charlie and the Chocolate Factory with the Oompa Loompas running around."
Charles Leclerc will hope to become the first driver since Kimi Raikkonen in 2007 to win the driver's championship with the Italian team this year.