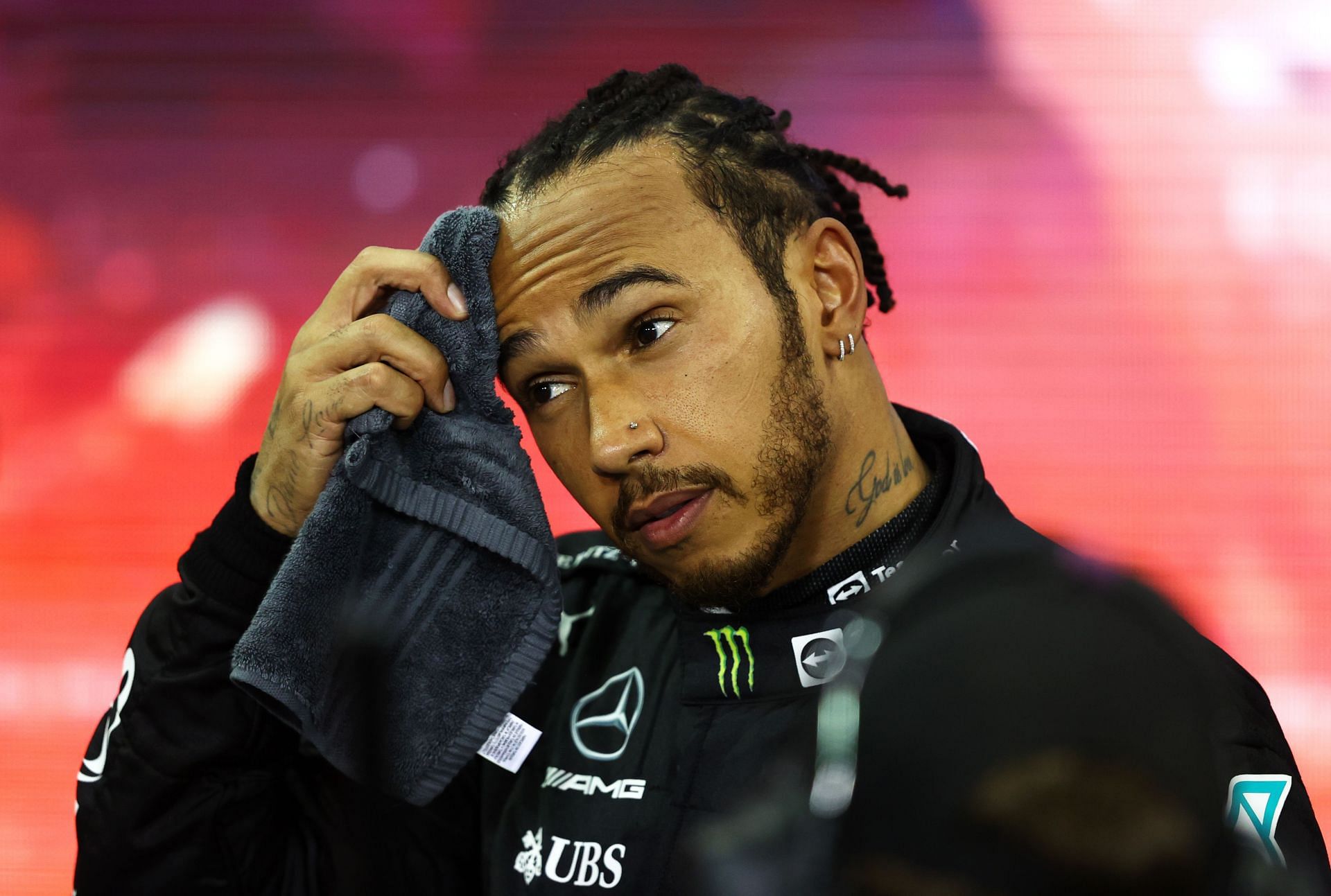 Lewis Hamilton has stated that Mercedes will not be copying other teams, despite rival teams Aston Martin, Williams, and even McLaren taking design cues from Red Bull.
Hamilton noted that other teams have gone down the route of the Red Bull sidepods, including McLaren – who unveiled the MCL60 earlier this week, featuring Red Bull-esque sidepods.
However, Mercedes is an exception, staying true to its zero-pod concept. Hamilton expressed confidence in his Mercedes team to resolve last year's issues, stating that he has "faith" in the team to get the W14 right.
Despite the challenges Mercedes faced last season, Hamilton has faith in his team's ability to make improvements. He stated:
"We've got great people, we've got great communication, and the team has always done an incredible job. We never stop pushing, we never stop trying to improve, and we're constantly pushing the boundaries. I think that's why we're the team that we are."
Lewis Hamilton also acknowledged the evolution of the W14, noting that it was not a drastic change from last year's car. He stated:
"I think it's a natural progression. It's evolution. It's just refining what we had last year, trying to improve and make it a little bit better in certain areas. We've got some new parts, we've got some new ideas, but we've also got a great foundation to build on from last year."
When asked about the car's potential performance, Hamilton stated:
"I hope that it's a great car, but you never know until we start driving it. The wind tunnel and simulations can only tell you so much. The proof is always in the pudding when you actually get out on the track and see where you stand. I'm looking forward to seeing what we have."
---
Lewis Hamilton addressed rumors surrounding his future
Lewis Hamilton also addressed the rumors surrounding his future in F1. The seven-time world champion said he is "taking it one year at a time" and is "excited to continue racing."
"I'm just taking it one year at a time. I'm really grateful to be where I am, and I'm excited to continue racing. There's still a lot of work to do, and I'm looking forward to the challenge."
Despite the challenges of the past year, Lewis Hamilton remains optimistic about the future of F1. He stated:
"I'm excited to be part of this sport, and I'm excited to see what the future holds. There's a lot of work to be done, but I'm looking forward to the challenge. We're always pushing the boundaries, and I'm excited to see where we can go from here."