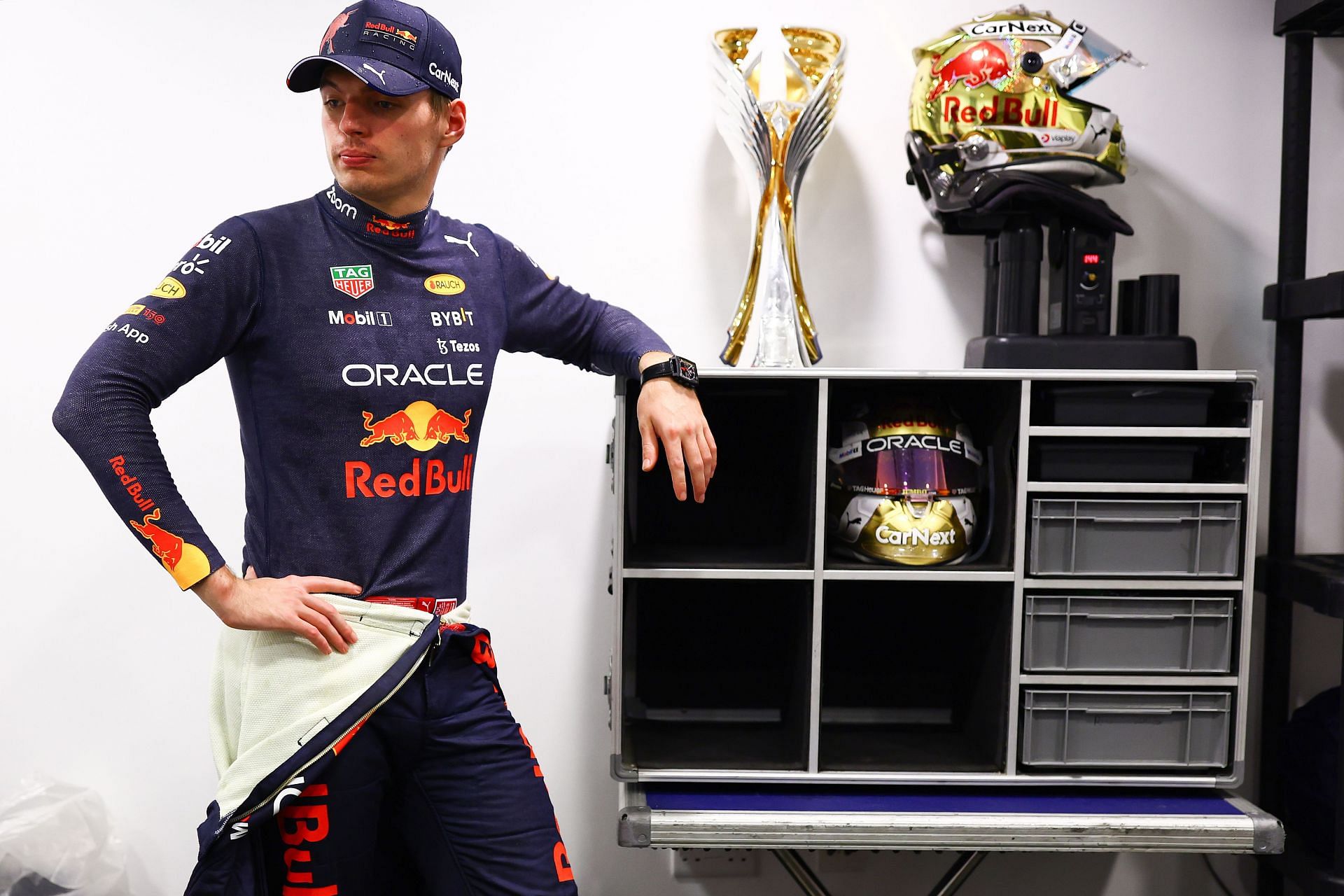 Two-time F1 world champion Max Verstappen wished fellow Red Bull athlete and MotoGP legend Marc Marquez on his 30th birthday.
Verstappen and Marquez both followed similar trajectories in their careers as they caught the eye of fans from the beginning and won the championship quite early in their racing careers.
The Spaniard won his first world championship in his debut season in the premier category in 2013, while Verstappen too was able to hold off the challenge of Lewis Hamilton in 2021 in his first title battle.
The Repsol Honda MotoGP team shared a video of the Red Bull F1 driver wishing the 30-year-old on his birthday on their social media platforms. Max Verstappen said:
"Hi, Marc, Max here! Just wanted to wish you a happy birthday, Happy 30th Birthday! You've been in the sport for a long time now already, and you've had incredible success in your life."
"Luckily enough I've been able to watch a lot of it and I really appreciate it and admire a lot of what you do. I really hope that this year is going to be a good year, All the best."
---
F1 pundit reveals the reason behind Max Verstappen and Red Bull's unpopularity in the UK
Former F1 driver and Sky Sports pundit Karun Chandhok revealed that Max Verstappen and Red Bull have a 'popularity' issue in the UK.
On the Autosport podcast, he gave a sound reason behind why Lewis Hamilton and George Russell are more liked by the British public than the Dutch driver.
"It's quite funny because we were talking about this in Abu Dhabi last year, when I say us I was talking with the people at Red Bull, and how bizarrely they'd made themselves more unpopular with the British fans despite winning the last two World Championships and dominating a season. I don't know. I think there is a variety of reasons."
"Obviously they don't have a British driver and certainly in this country there was very much a feeling that it was them against Lewis and then you add George and Mercedes have got two Brits in that team. Yes you have McLaren fans and Mercedes fans, but they are more Lando fans or George or Lewis fans."
"And certainly in this country, Red Bull isn't as popular, I think their popularity has gone down. Whether that's a lingering effect of 2021 and Abu Dhabi I don't know."
It is certainly an interesting observation made by Chandhok as 2021 was a highly charged and controversial season and Max Verstappen defeated Lewis Hamilton in a titanic tussle to the end.