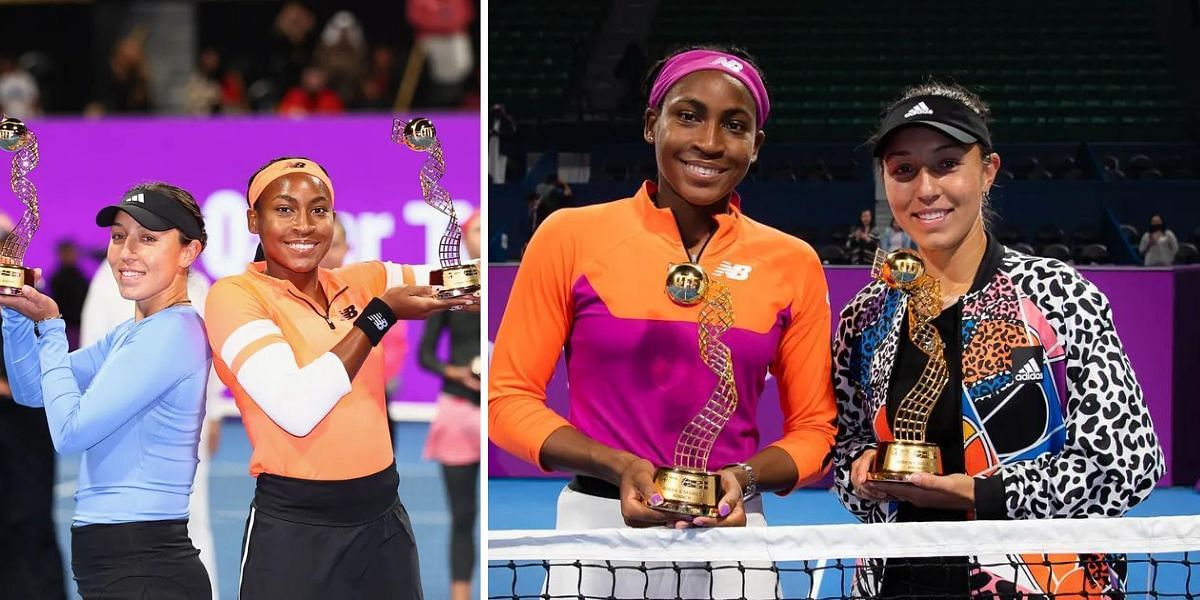 Jessica Pegula and Coco Gauff were overjoyed after securing back-to-back titles at the Qatar Open women's doubles.
Pegula and Gauff won their second consecutive title in Qatar together by defeating Lyudmyla Kichenok and Jelena Ostapenko (6-4, 2-6, 10-7) in the final on Friday. The duo cruised to the summit clash without dropping a single set. The win is also their fourth doubles title together in all tournaments.
Both teams were neck-and-neck from the very start, with seven breaks of serve in the first set that the American duo eventually won. Kichenok and Ostapenko took the second set to level the score and force a tiebreak. The Americans held their nerves in the closing stages of the match and won four points in a row to secure the title.
After the match, Pegula and Gauff took to social media to express their delight at winning the trophy. The former reminisced on their title win from last year in Qatar on the occasion.
"running it back from last year!," wrote Pegula in her tweet.
Meanwhile, Gauff took to Instagram to share a picture of the duo recreating their title celebration from last year.
In the singles draw, second seed Pegula put out impressive performances to reach the final. She will face off against World No. 1 Iga Swiatek in a much awaited final battle on Saturday.
However, her doubles partner Gauff crashed out of the tournament in just the second round upon losing against Veronika Kudermetova. She defeated Petra Kvitova in the opening match.
---
Coco Gauff thanks Jessica Pegula for playing alongside her in what has been a "stressful tournament" for the American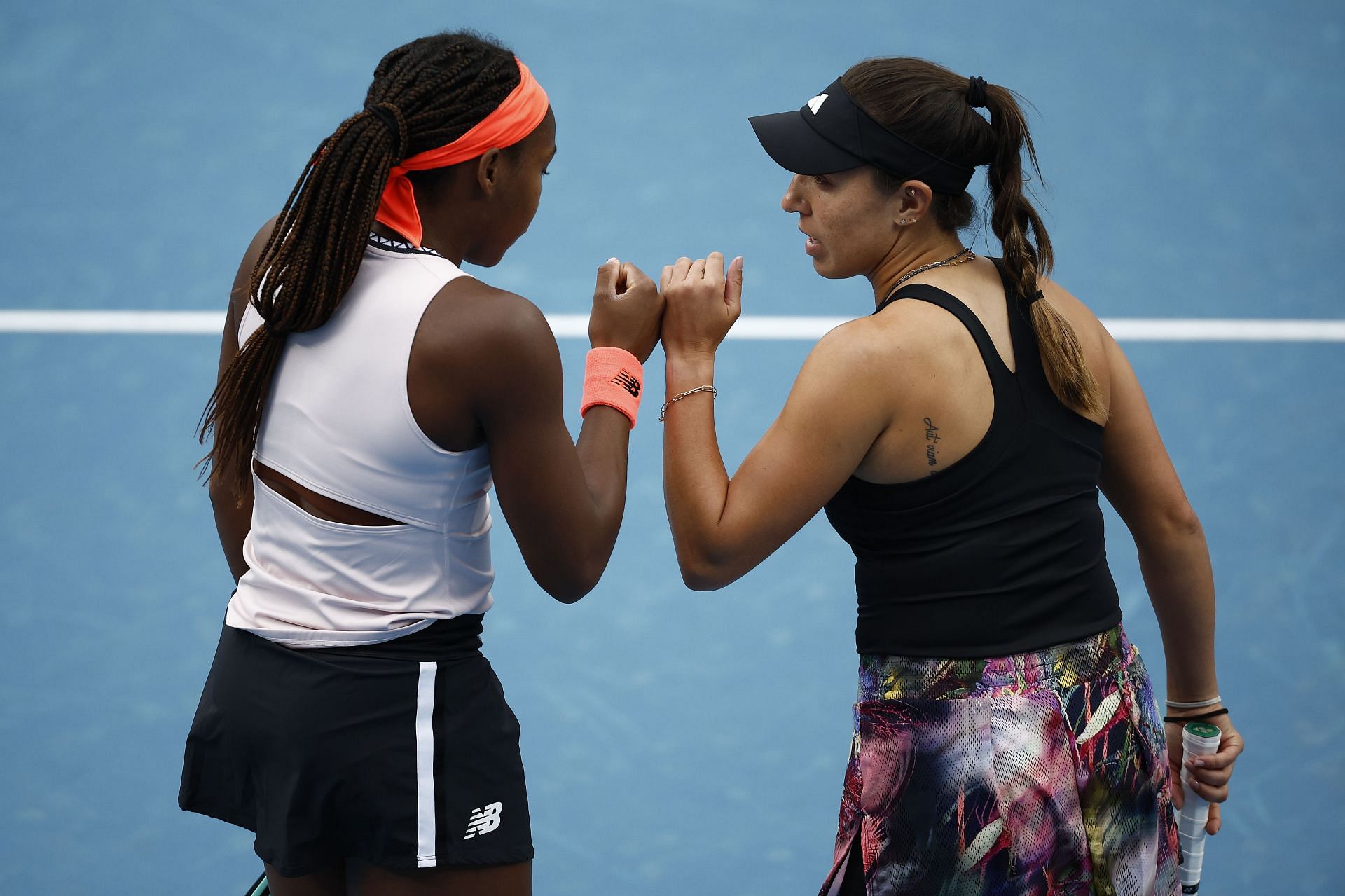 Coco Gauff has expressed gratitude towards her doubles partner Jessica Pegula for sticking around and going all the way to win the title in what has been a "stressful" campaign for the 18-year-old.
During an on-court interview after the match, Gauff thanked Pegula. She also congratulated her opponents for an "amazing" outing in the tournament.
"I'm just happy to be here. Firstly, thanks Jess [Pegula] for playing with me in a stressful tournament. And also, congratulations to you girls for an amazing week and hopefully we can both make the final in Dubai next week," Gauff said.
Meanwhile, Pegula, who had registered a hard-fought win against Maria Sakkari in the singles earlier in the day, was elated about both results ending in her favor.
"Yeah, it's been an amazing week for me. I had a really tough hard-fought win earlier but honestly, kind of forgot about it. It seems like so long ago. I'm just really happy we were able to win the match today," the World No. 4 expressed.
If Jessica Pegula goes on to win the final against Swiatek on Saturday, she will become the first player to secure singles and doubles titles at a WTA 500 event since Ashleigh Barty in January 2022.