Swedish tennis legend Bjorn Borg has showered praise on Rafael Nadal for his "unbelievable" commitment to the sport. He also conveyed his best wishes to Novak Djokovic for his future endeavors.
Earlier this week, the 11-time Grand Slam champion was present in Chennai, India, along with his wife Patricia Ostfeld. Their son Leo was playing in the ongoing ATP Challenger 100 men's international tournament, where he lost in the first round against Serbia's Hamad Međedovic.
Incidentally, instead of his father, Leo looks up to Nadal for inspiration and has also spent time at the Rafa Nadal Academy in 2020.
Borg, who has been the captain of Team Europe since the Laver Cup started in 2017, was in conversation with former Indian player Vijay Amritraj. The 66-year-old remarked that Nadal used to put extra hours into practicing his serve during the Laver Cup.
Borg won six French Open titles, the second most after the Spaniard's record of 14 in the Open Era.
"We used to spend five or six hours a day practicing. At the Laver Cup, they used to open the courts at 6 am because Rafa would just serve for an hour before he actually started practice," Borg said. "I have never seen a player spend so much time on a tennis court. He's one of the greats; he commits so much time to his game. It's unbelievable."
He further stated that the 2023 Australian Open winner Djokovic would still be at the top of his game for the next few years and could win more Majors.
"Djokovic is fit and he's eager to play. He has three to five more very good years of tennis in him. He wants to break all the records and set new records. I think he'll win a few more Grand Slams. I wish him the best," he added.
---
Rafael Nadal's 18-year run in the top 10 to end soon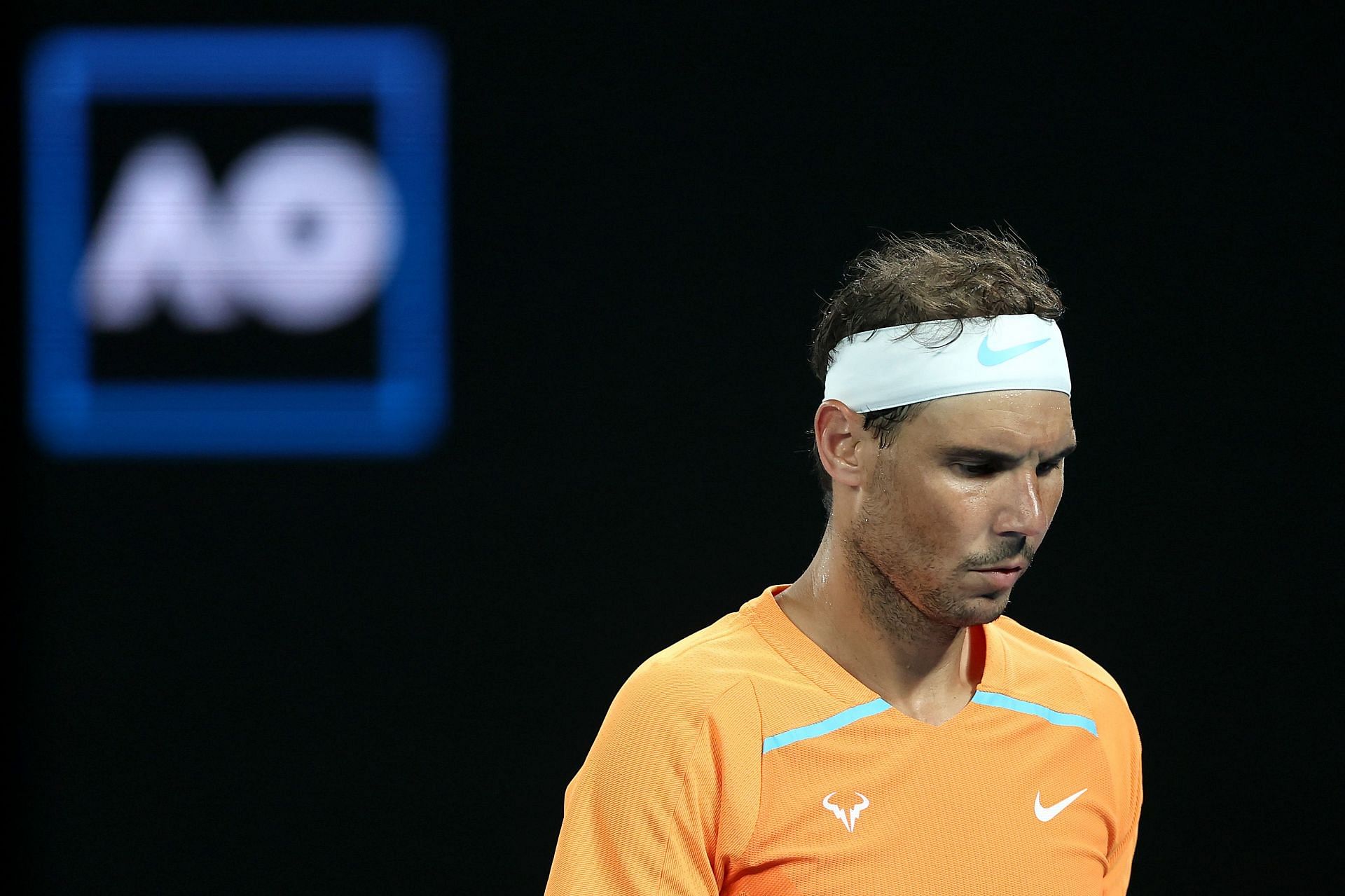 Ever since winning his 22nd Grand Slam title at the 2022 French Open, things have gone downhill for Rafael Nadal. His performances have been subpar, courtesy of an abdominal injury. At the 2023 Australian Open, he suffered a hip injury during his second-round loss to Mackenzie McDonald.
One of the Spaniard's most extraordinary achievements is the consecutive number of weeks in the top 10 of the ATP rankings. He broke into the top 10 on April 25, 2005, and has never been out of it. It has been a record 908 weeks on the trot. Jimmy Connors is the second name among the men at 788 weeks and the third is Roger Federer at 734.
The 36-year-old, however, is set to lose 500 points from his victory at last year's event in Acapulco, Mexico. If he skips Indian Wells, beginning on March 8, another 600 points will be taken away from him. He will then find himself in the 11th position of the ATP rankings.