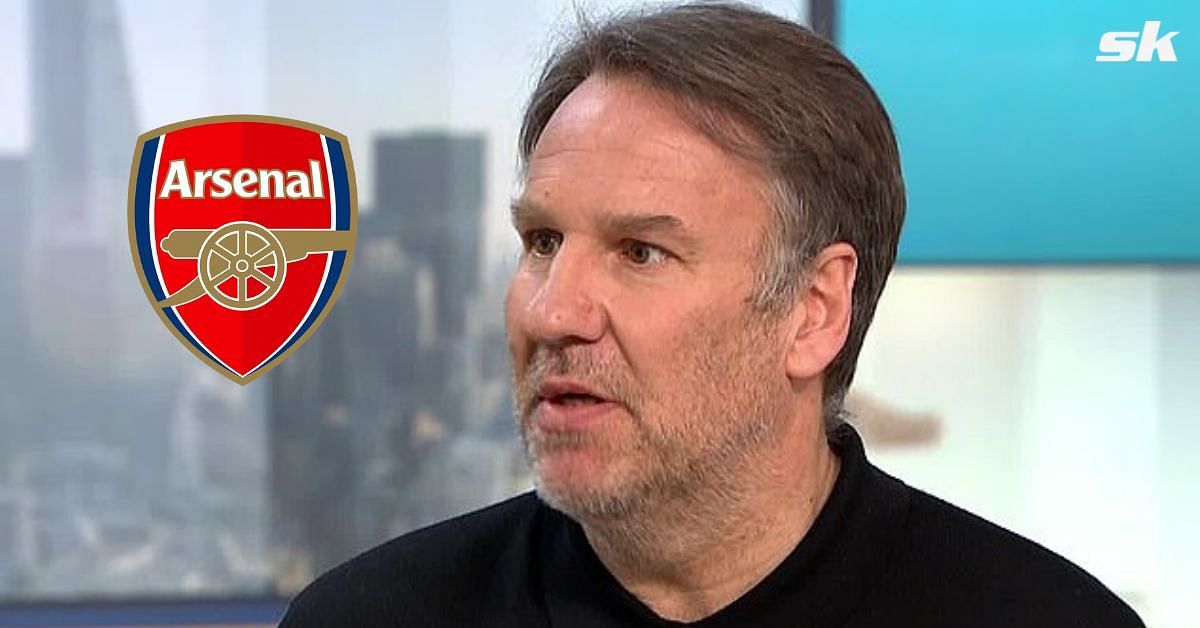 Arsenal legend Paul Merson has criticized the Gunners for becoming predictable while placing doubt on their title credentials. The Sky Sports pundit claimed that Mikel Arteta's side could even finish third if they suffer defeat to Aston Villa today (February 18).
Merson gave his damning assessment of the Gunners' current stumble after they suffered a 3-1 defeat to title rivals Manchester City on Wednesday (February 15). The loss sent the reigning champions above Arteta's outfit into top spot on goal difference.
The former England international suggests that Arsenal could slip further down the table if they suffer a defeat at Villa Park. He said:
"I think if they win this game (vs Aston Villa) they're in a title race still, if they lose this game I would seriously be having a look at third. They look nervous, there's no change up."
Merson then touched on the defeat to City. Pep Guardiola played Bernardo Silva at left-back up against Bukayo Saka. The English winger is renowned for cutting inside, which ultimately wasn't too problematic for Silva:
"No disrespect but Silva was playing leftback, it's perfect for him, because Saka's gonna come in every time he gets the ball. If he comes in all they were doing was shuffling across and then Rodri would be waiting for him. Silva fouled him a couple of times."
Merson wanted to see Arteta change things, with Silva playing in an unfamiliar left-back role. He suggested that Gabriel Martinelli should have been moved to the right flank to use his pace:
"If he (Arteta) had took Martinelli and swaped sides just for an couple of minutes, got the ball out to Martinelli and said 'knock the ball down the wing and run him', then it would have been different."
The former Arsenal midfielder concluded by claiming that Arteta's outfit have become predictable:
"They keep on playing the same way, Saka's been marked out of the game by Nathan Ake for one and a half matches. This is the problem with Arsenal now they're predictable."
---
Aston Villa lead Arsenal 2-1 at half-time with the Gunners struggling
As it stands, Arsenal trail Villa by 2-1 at half-time of their clash at Villa Park. Ollie Watkins netted the opener from a tight angle in the 5th minute. However, poor defending from Tyrone Mings allowed Saka to smash home a half-volleyed equalizer in the 16th minute.
Arteta's men failed to capitalize on their equalizer, and the Villains punished them with a slick move in the 31st minute that Philippe Coutinho finished off. It was a torrid first half for the north Londoners.
The Gunners are staring down the barrel of a third league defeat in five games. They are spurning the chance to displace Manchester City at the top of the league. Guardiola's side face Nottingham Forest later today.