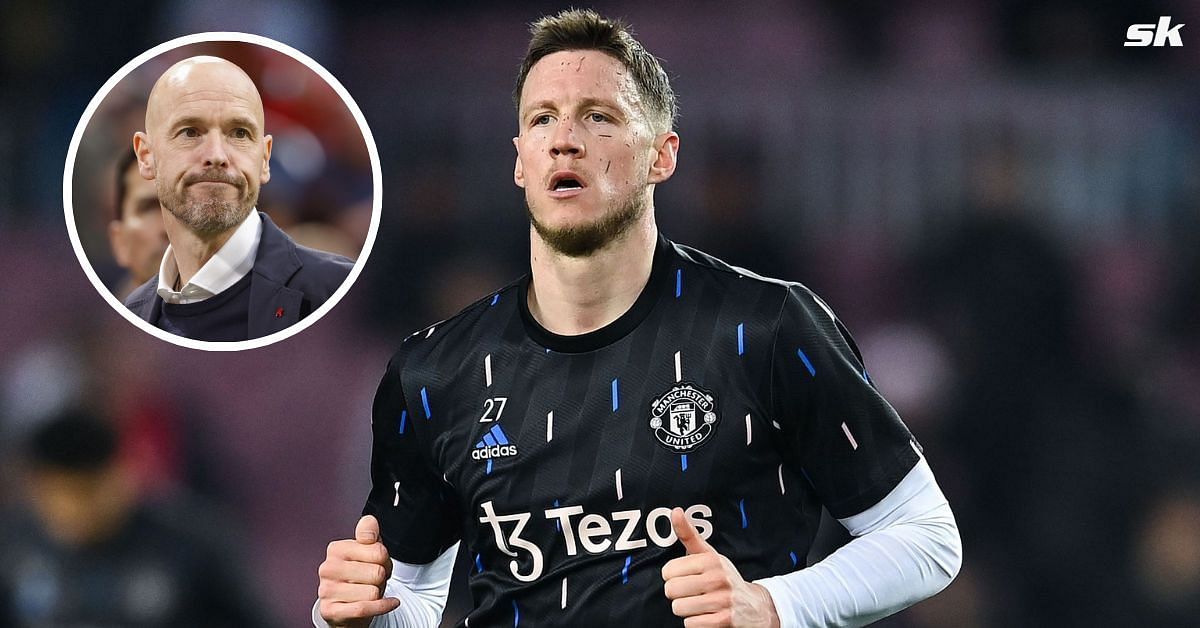 Erik ten Hag surprised Manchester United fans by playing Wout Weghorst as a #10 in the draw at Barcelona. The Dutch attacker impressed and said that he's used to playing that role.
Manchester United and Barcelona played out an entertaining 2-2 draw at the Camp Nou on Thursday (February 16) in their UEFA Europa League knockout playoff first leg. The second leg will conclude in Manchester next Thursday (February 23).
Speaking to the club website after the Barcelona game, Weghorst said that he used to play as an attacking midfielder in his late teens:
"Yeah, that was really in my younger days, to be honest! I think I was like 17 or 18 at the time, playing still as an amateur in the Netherlands but no, he mentioned it to me (at Leeds) at half-time that it could be an option to do some tactical switches. It happened in the second half, and it went good for myself. It was actually newnand the first time I'd played there, but I quite liked it."
The Dutchman added that he's ready to play anywhere on the pitch as long as he can help the team:
"The most important thing for me is to help the team. It helped us to win the match over there, doing also my defensive work. I took it on, and especially for the first time, I think I can be happy with it."
Weghorst has a goal and an assist in nine games across competitions for United.
---
Manchester United manager explains Weghorst role in Barcelona game
Manager Erik ten hag spoke about the decision to play Weghorst as a No. 10 and said that he was planning to do so for some time.
The move was meant to help the others in attack. Ten Hag elaborated:
"It's more tacticalubut also to get some other players in good positions in the whole front three; Bruno, Rashy and Jadon. But also to get a good press on, and I think the plan worked well."
Ten Hag added:
"Other players can score: Bruno, Jadon, they can score as well. Wout, of course, can score as well, and they will score. But in the end, it doesn't matter who scores, but in such a game, when you create five or seven 100% chances, you have to finish that more, it's quite clear."
Manchester United face Leicester City in the Premier League on Sunday (February 19) before they host Barcelona in the second leg.