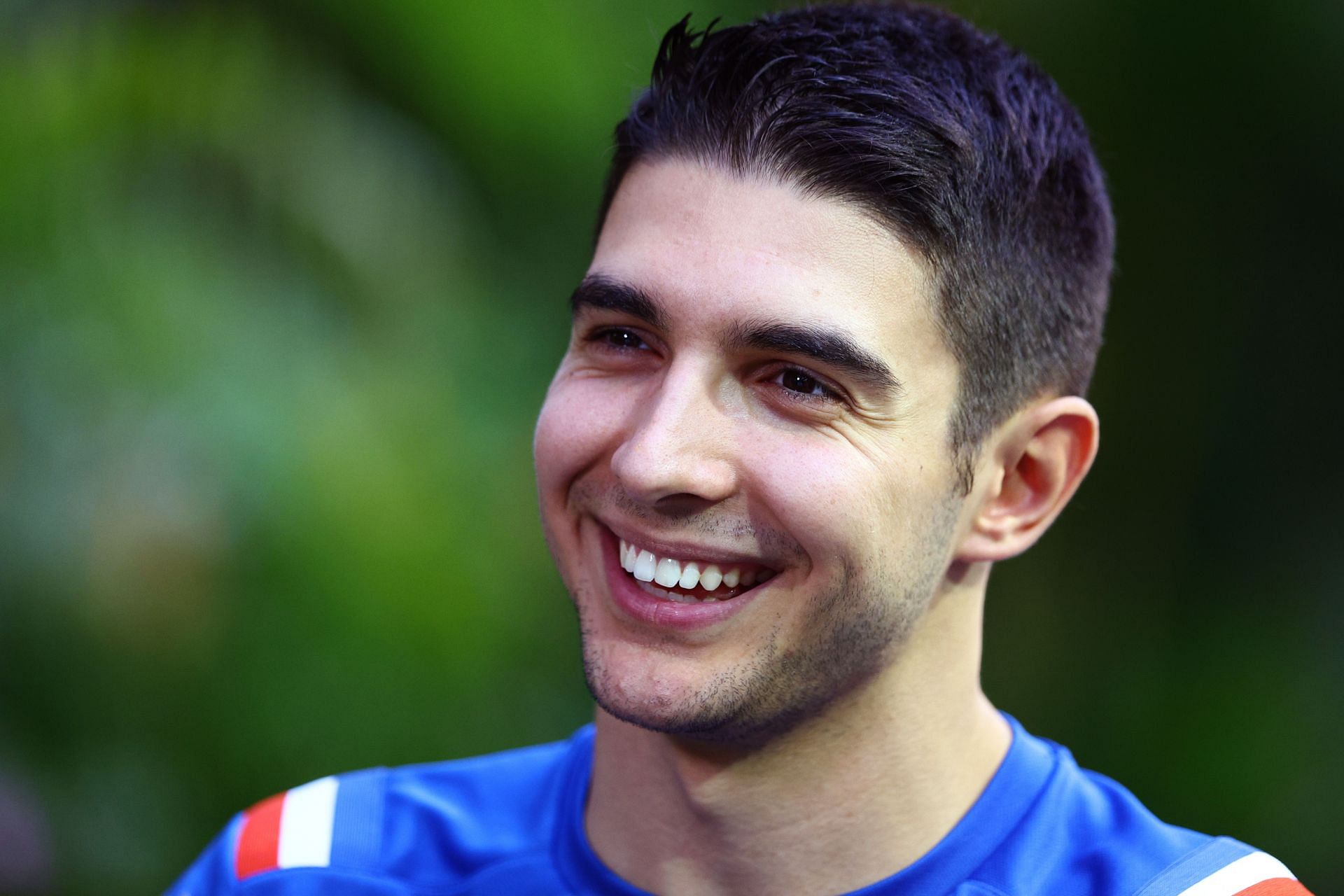 Esteban Ocon was positive about Alpine's performance while admitting the massive gap the team has between them and the top three teams. As the 2023 F1 season approaches, the French team will be doing everything they can to close the points gap and try to get amongst the top teams and fight off McLaren and other midfield teams.
Speaking to Sky Sports, Ocon praised the new car's performance after driving it during filming day. He also dove deep into how the car felt much more polished than last season in terms of harmony between each part, saying:
"It is true that obviously we have a gap to close, but we have driven the car a little bit this year on our filming day, and I have to say it is a good evolution from last year. I'm proud of the guys [for] what they have achieved during this winter. I think it's much more detailed, the car looks very clean with all the linkage between every parts, it's very nice."
Furthermore, Esteban Ocon admits that the real challenge will begin during the qualifying session of the first race, where all the teams will crank their car's performance to the maximum. However, he was quite happy with the new car and praised everyone on the team and at the factory who worked on it. The Frenchman said:
"I can't wait to get started in Bahrain and see where we go. Obviously, we need to wait until everyone puts maximum power and gets ready for qualifying. But up until then, I'm very pleased with the job that the guys did."
---
Alpine CEO hopes that Pierre Gasly will help the team develop the car to reach new heights
Laurent Rossi, Alpine CEO, praised Pierre Gasly and hopes that the French driver will aid the team in developing their 2023 car so that they can catch top teams like Mercedes, Red Bull, and Ferrari.
Speaking about his expectations from Gasly, Rossi mentioned how the driver helped AlphaTauri in the technical department. He wants the Frenchman to do the same at Alpine as well. He said:
"Hopefully he's going to bring what we need, which is to continue developing the car, because at the moment, we are still pretty much in the midfield and we need to take the car a notch up."
He further added:
"So that's what Pierre, we hope, is going to bring. I mean, he was the technical leader in many ways, I guess, at AlphaTauri. We want him to continue doing that, grow the team, grow himself with us and take us to a new level."
Pierre Gasly will be working alongside Esteban Ocon to push the team forward in the 2023 F1 season. Alpine's main rival will be McLaren, as they will also be trying to catch the top teams and reduce the points gap.