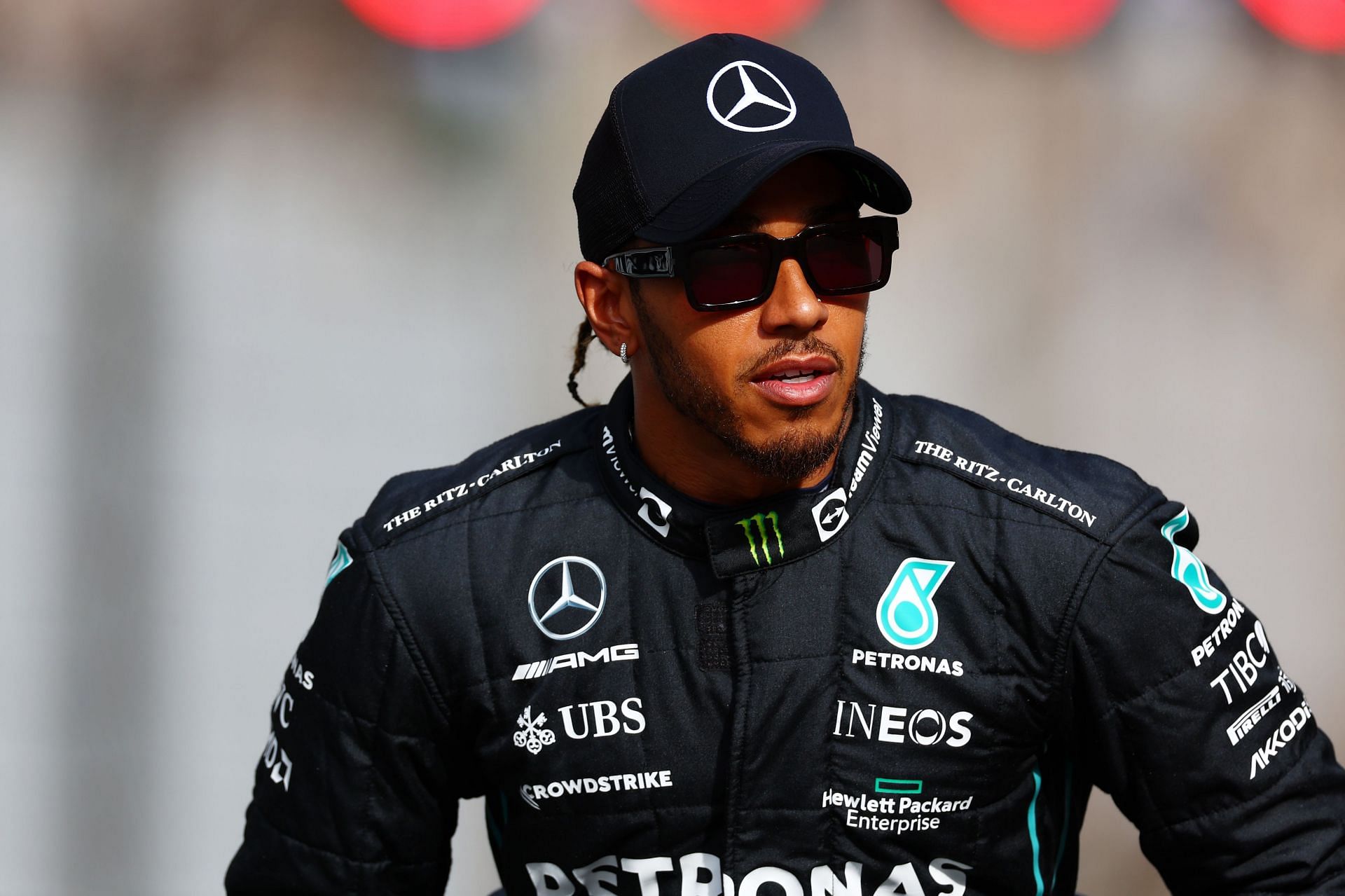 Lewis Hamilton took his 2023 challenger W14 to the track for the first time on a damp Silverstone track to get a feel for the new car.
Mercedes launched the W14 on February 15th for their fans across the world and brought back the black livery from the 2020 and 2021 seasons. A day after the launch, George Russell became the first driver to get some laps in the 2023 challenger on a sunny day in Silverstone.
Some fans on Twitter claimed that the 2023 season for them has now officially started, with Hamilton taking to the track in his Mercedes:
"F1 2023 starts here!"
"So everyone is with it, everyone likes it within the team" – Lewis Hamilton on the Mercedes black livery
Many F1 fans, including seven-time world champion Lewis Hamilton, were happy that the German team returned to the black livery.
According to GPFans, the Brit revealed that almost every member of the team preferred the 2023 livery over 2022. He said:
"Pretty much everyone in the team, or in the garage at least, preferred the black car from before."
Since the weight of the car was an issue that almost every team struggled with in the 2022 season, a black carbon fiber livery will help in reducing the weight. Lewis Hamilton spoke on the issue of weight, adding:
"Weight is a key goal for us. We were overweight all year last year and carried a weight penalty even into the last race so that has been a heavy focus to make sure it is not the case this year. We will find out next week whether we have hit that mark."
"Even last year we thought we were going to be on weight and we were way over so I am glad that has been taken seriously and that we see not too much paint on the car. That, for me, is positive because we are all out for performances and it is not necessarily how it looks but how quick it goes."
Mercedes could only finish third in the constructor's championship with Lewis Hamilton finishing sixth in the driver's standings. It would be interesting to see if both Hamilton and Mercedes can make a push for a championship against Red Bull and Ferrari.