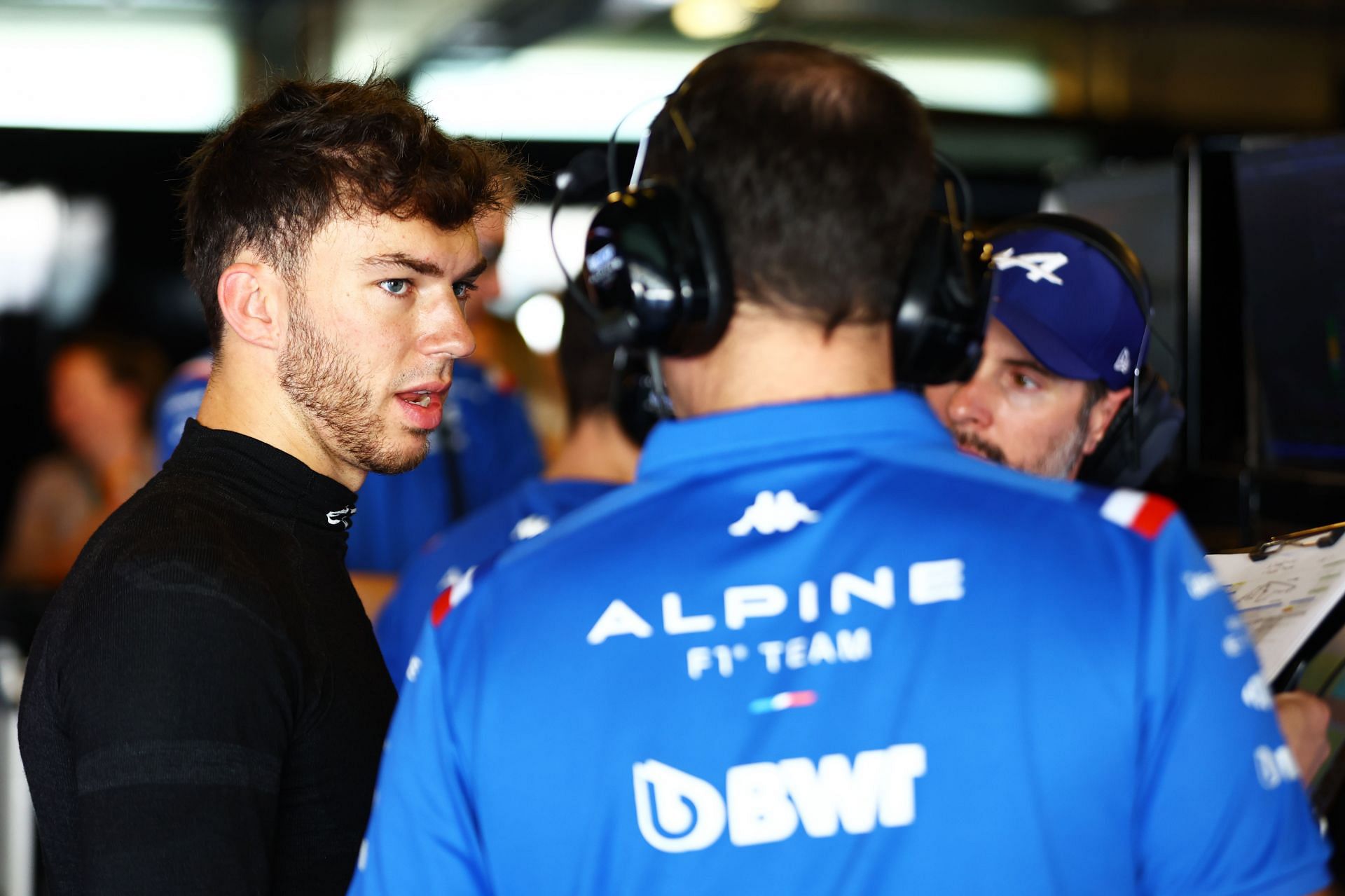 Pierre Gasly reckons it's only a matter of time before Alpine joins the frontrunners on the grid.
There has been a lot of optimism around the French team recently, and most of it has been because of the team's performances over the last two seasons. Alpine secured a podium and a win in 2021 with Fernando Alonso and Esteban Ocon. In 2022, the team finished as the leading midfield team, beating McLaren to fourth in the championship.
The growth has been impressive, but questions remain whether the Enstone squad can join the lead group. Gasly, the latest signing for the team, feels that can surely happen. As reported by the F1 website, the French driver said that Alpine have a plan in place to move to the front, and it's only a matter of time. He said:
"Speaking with Otmar (Szafnauer, Team Principal), speaking with Laurent (Rossi, CEO), with Alan (Permane, Sporting Director), they also have a very clear plan in what they need to make the next step to get closer to the top three runners. I think it's just a matter of time."
When asked if Alpine can make it a four-way fight at the front this season, Pierre Gasly said:
"There is no magic answer to that question. Obviously, the target for everyone here is to close that gap and be able to fight weekend after weekend for podiums and wins. How much we're going to be able to close that gap over one winter is extremely hard to say, because it depends on what others have been doing."
---
"Once we hit the track we'll see how far we are" – Pierre Gasly
Pierre Gasly admitted that at this stage, it's difficult to predict where the teams are with respect to each other. The driver added that things will become clear when the cars hit the track in pre-season testing. He said:
"I'm going to be honest. I have no interest to hear or listen, or try to understand, what the others are doing. We've just been really focusing on ourselves, trying to do our work properly and as good as we could, and once we hit the track, we'll see how far (away) we are."
He added:
"I think as long as we don't put the car on the track, we can't really understand whether the gap is closer or bigger, or we might even be faster than some of them. But for sure, the most important (thing) is the attitude and work ethic, and so far I've been really impressed – I have no doubt that this will drive us to the top at some point."
Pierre Gasly will team up with Esteban Ocon this season. It will be interesting to see how the partnership evolves during the season.